Subaru Impreza: WRC soul
- Samuel Parra
Some cars are deeply tied to their background in competition, and the Impreza saga is a perfect example of it. These Subarus are virtually a synonym of the World Rally Championship, especially on their most emblematic iteration, the first one.
For every motorsport aficionado from the 80s out there, the 1993 debut of the first Impreza was a memorable experience for sure. Those blue bullets driven by Colin McRae and later by our own Spanish rally hero, Carlos Sainz, made a whole generation dream: whether it was watching the rally stages on TV, playing with the R/C version or even impersonating the amazing Colin McRae on our PlayStation, we all dreamed of being able to drive one of those machines one day.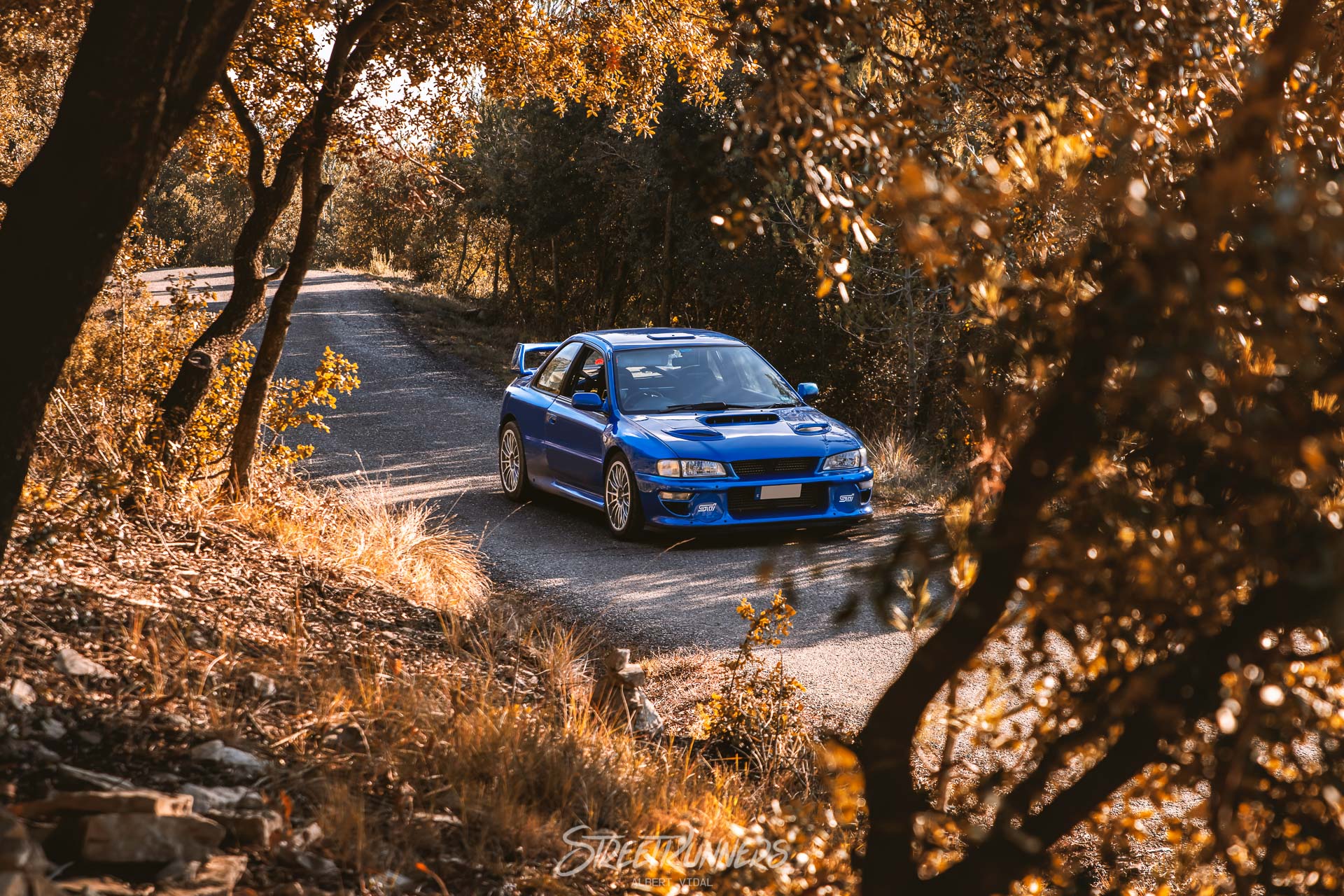 Mikel, the owner of the Impreza from this feature, was one of those kids. What started as just a hobby kept growing on him and he pursued a degree in car mechanics, and his childhood desire of driving one of those Japanese beasts ultimately made him buy a first gen Impreza.
The unit he acquired was a 4-door Impreza GT, the only version sold in Spain. This base car became his long-term project, modifying and upgrading it throughout the years, but he always felt gutted for not being able to get hold of a coupé as similar as possible to that WRC car that he used to see flying through the WRC mountain stages. So he made up his mind and decided that, when the time was right, he would own one of those exclusive coupés that were sold in other markets.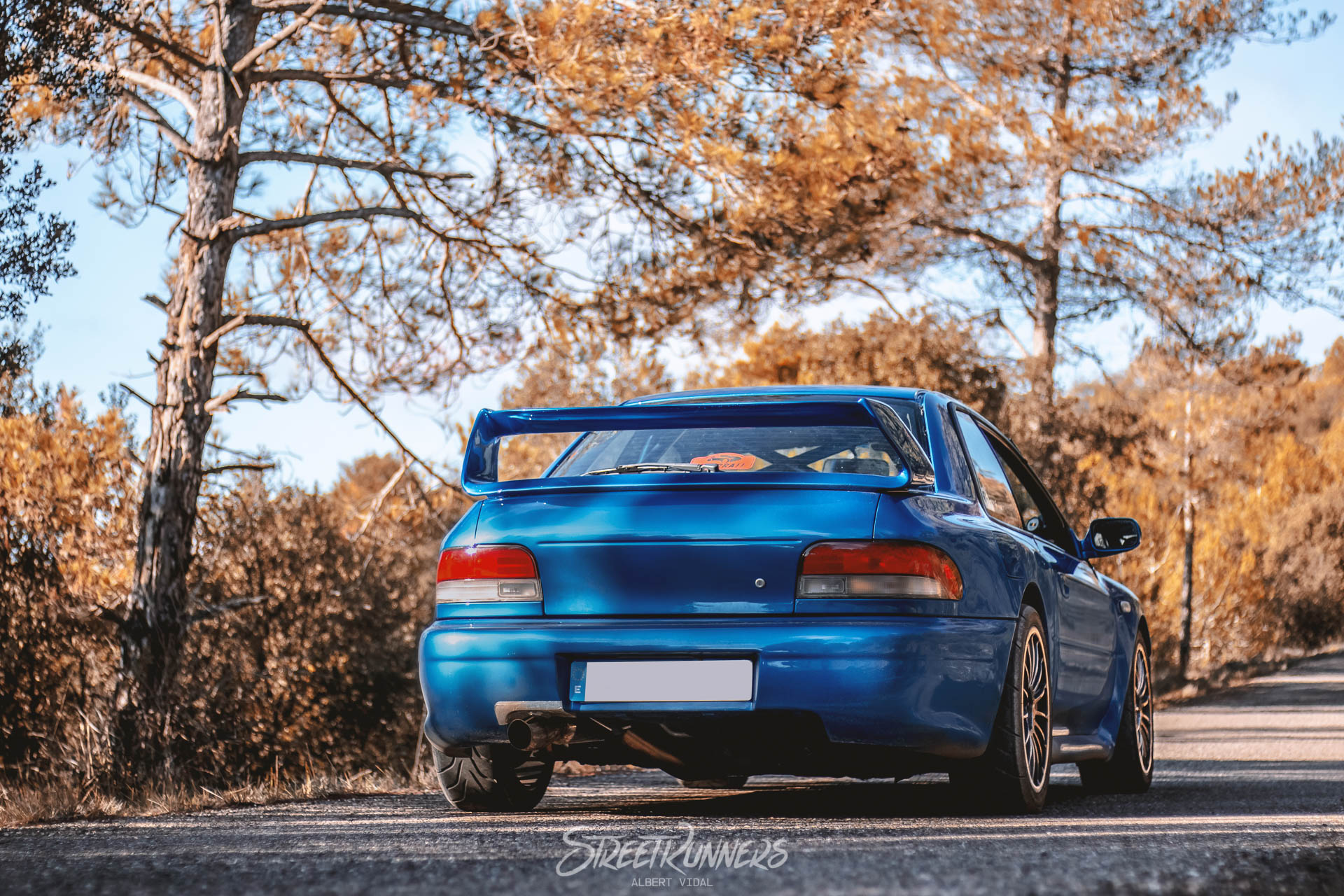 Mikel's new project was already decided and the search was on. It didn't take long for him to find a nice car to start working on: the first car that he found for sale in the UK was the one he ended up buying. To top it off, it was one of the 1000 P1 cars that Prodrive built, so he didn't even care that much about some mechanical problems that the car seemed to have, as his plan was to build something better than what came out of the Subaru factory back in the day.  
Before I go on, let me shed some light on this special edition: Subaru only released the Impreza UK Turbo in the UK, what in other countries was known as the GT Turbo (which is basically a WRX with 218cv and 4 doors). However, Subaru Japan did sell their STI model, a 2 door version. Some importers saw a golden opportunity in this: they started bringing the Japanese version straight from the dealers in Japan to the UK and sold them outside of the official Subaru channels, which in fact ended up affecting the official sales. To stop this, Subaru asked Prodrive to build a special edition of only 1000 cars based on the STI coupé, but with UK specs. This special edition included an exclusive wing, front lip and seat upholstering, 17" OZ Prodrive wheels (18" was also an option), Falcon Prodrive brakes, ABS, a specific suspension setup, a different gear ratio and the removal of the center differential. So basically, the P1 was the answer from Subaru UK to the drop in sales caused by the grey market imports.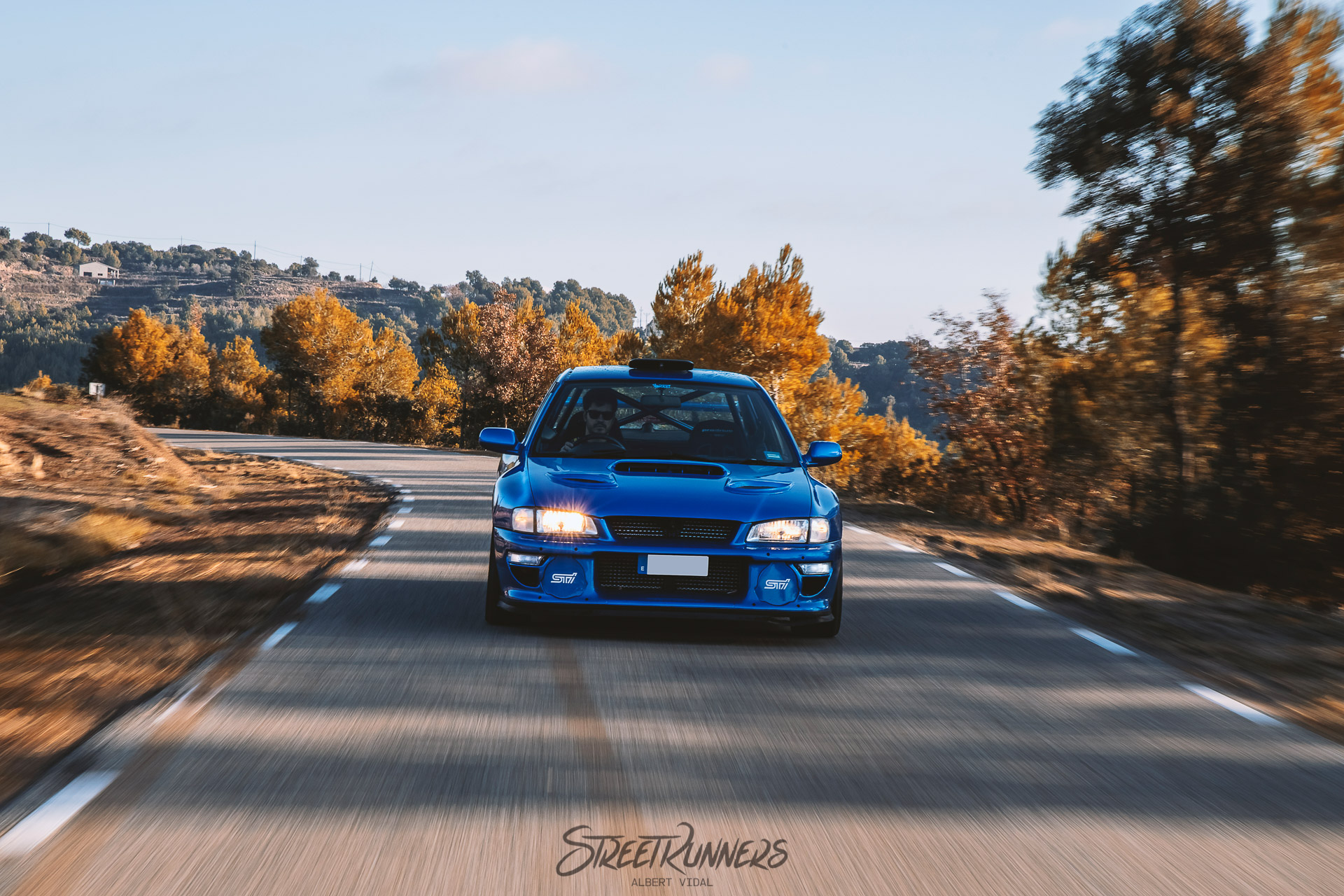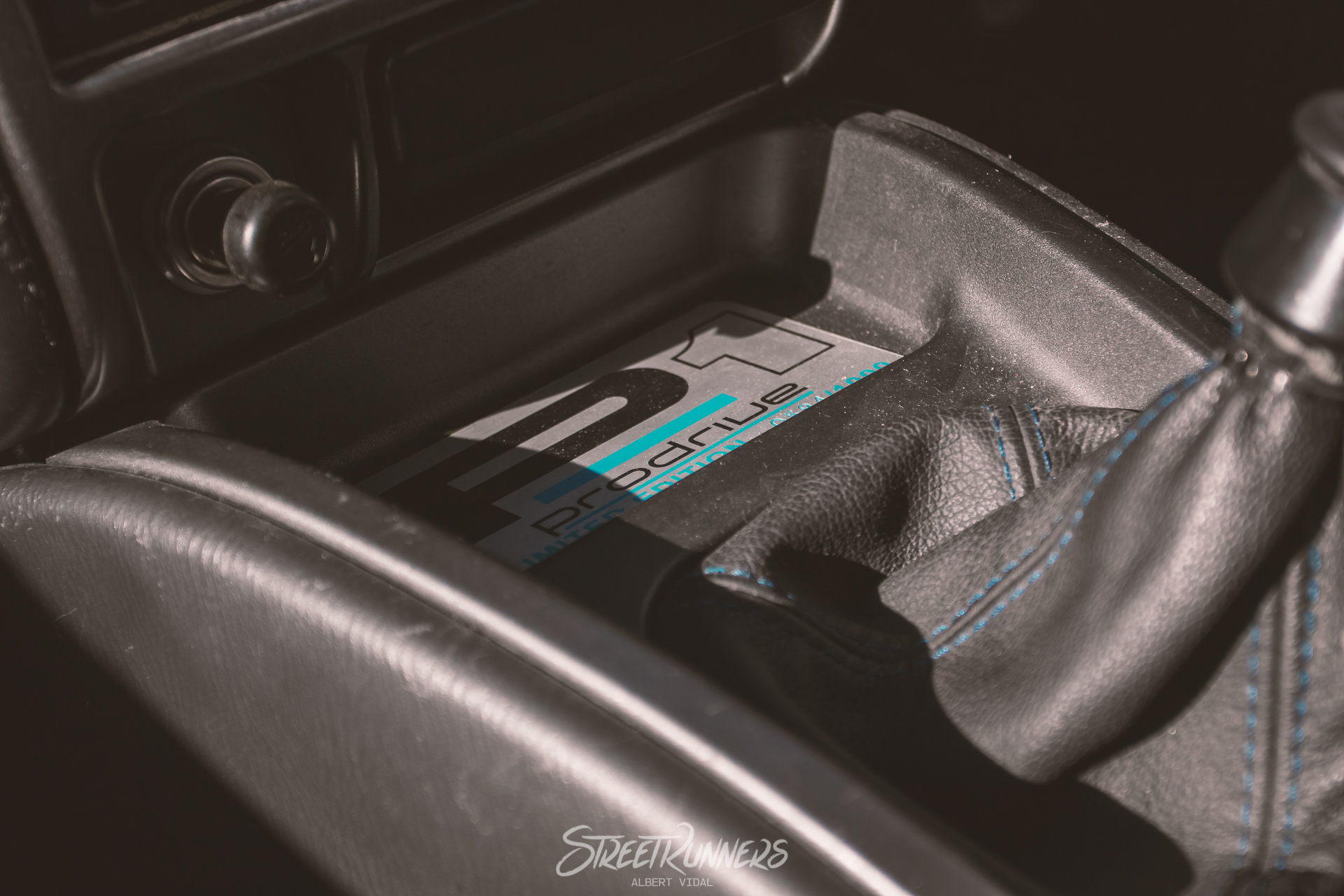 Buying a car in the UK is sometimes a leap of faith. Even though most prices are lower compared to Spanish ones, you never know what you will find once you see the car in person. Luckily, with the exception of some stickers and ugly wheels, the car was in good condition. Of course, there was some surface rust on some parts of the chassis (it was an English car after all), but nothing that couldn't be fixed with patience.
With the car already in Mikel's possession, the first thing he did was disassemble it entirely. He cleaned up the rust and reused some already upgraded parts from his old Impreza GT, such as the engine, the gearbox and the differentials to create the best possible car.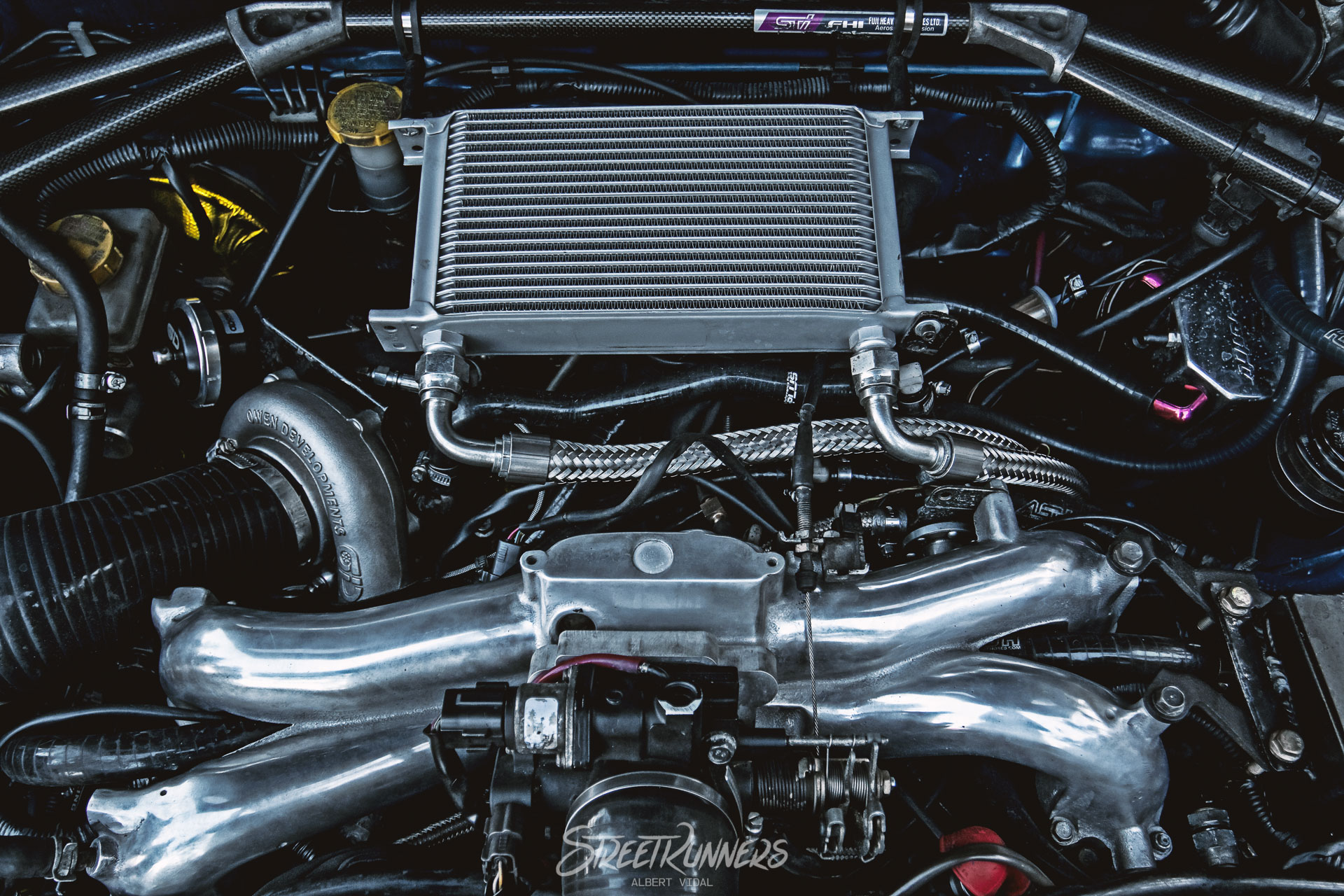 During these 4+ years, he always had a clear vision in his head: he wanted it to be as aesthetically similar to the official Subaru WRC car as possible while also making it the most effective circuit and touge car possible.
After swapping some parts from his old GT, this coupé became a beast: it was sporting an upgraded engine and a JDM 6-speed gearbox, but Mikel didn't stop there, as he added rollcage, APRacing brakes, Tein coilovers and Whiteline anti roll-bars.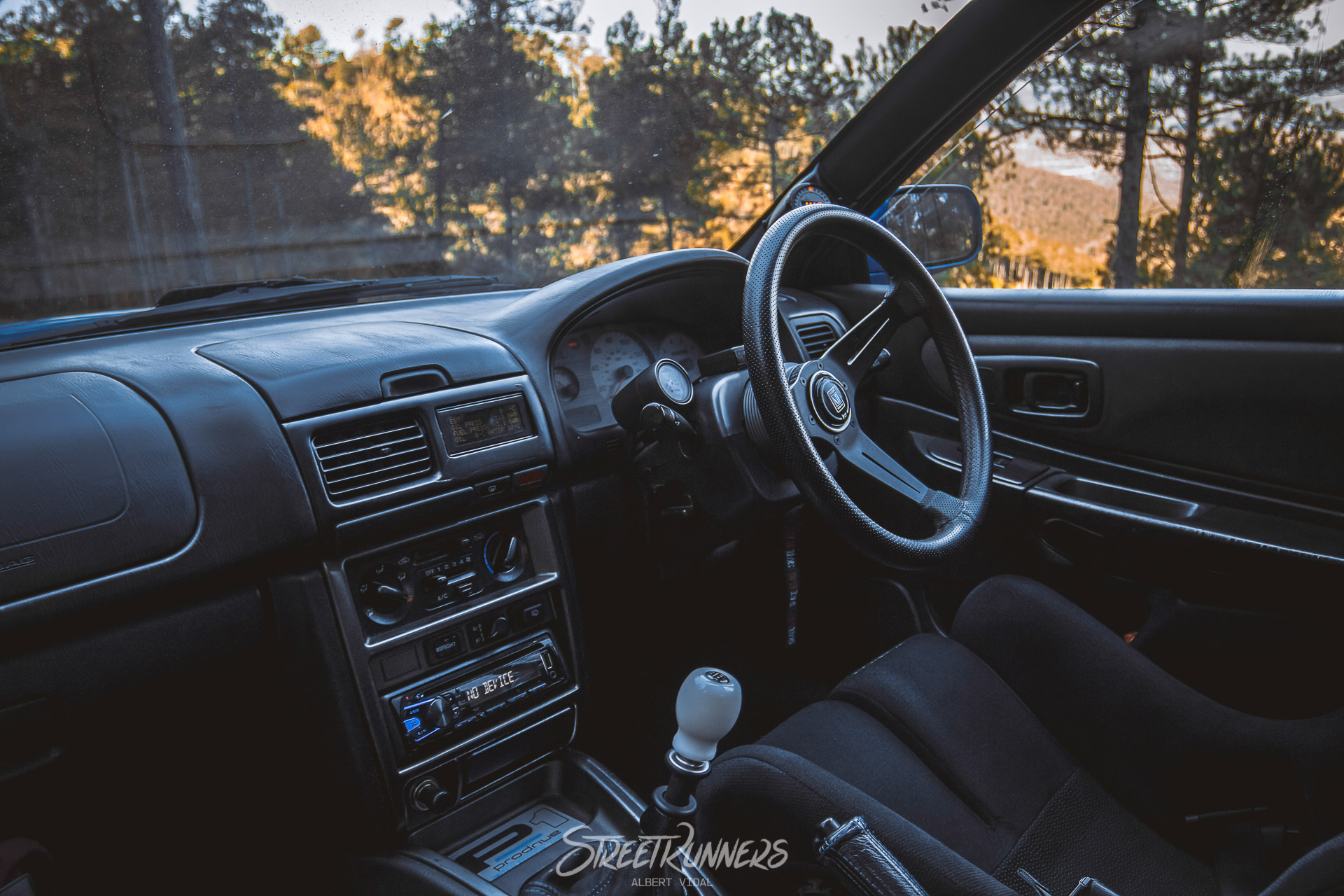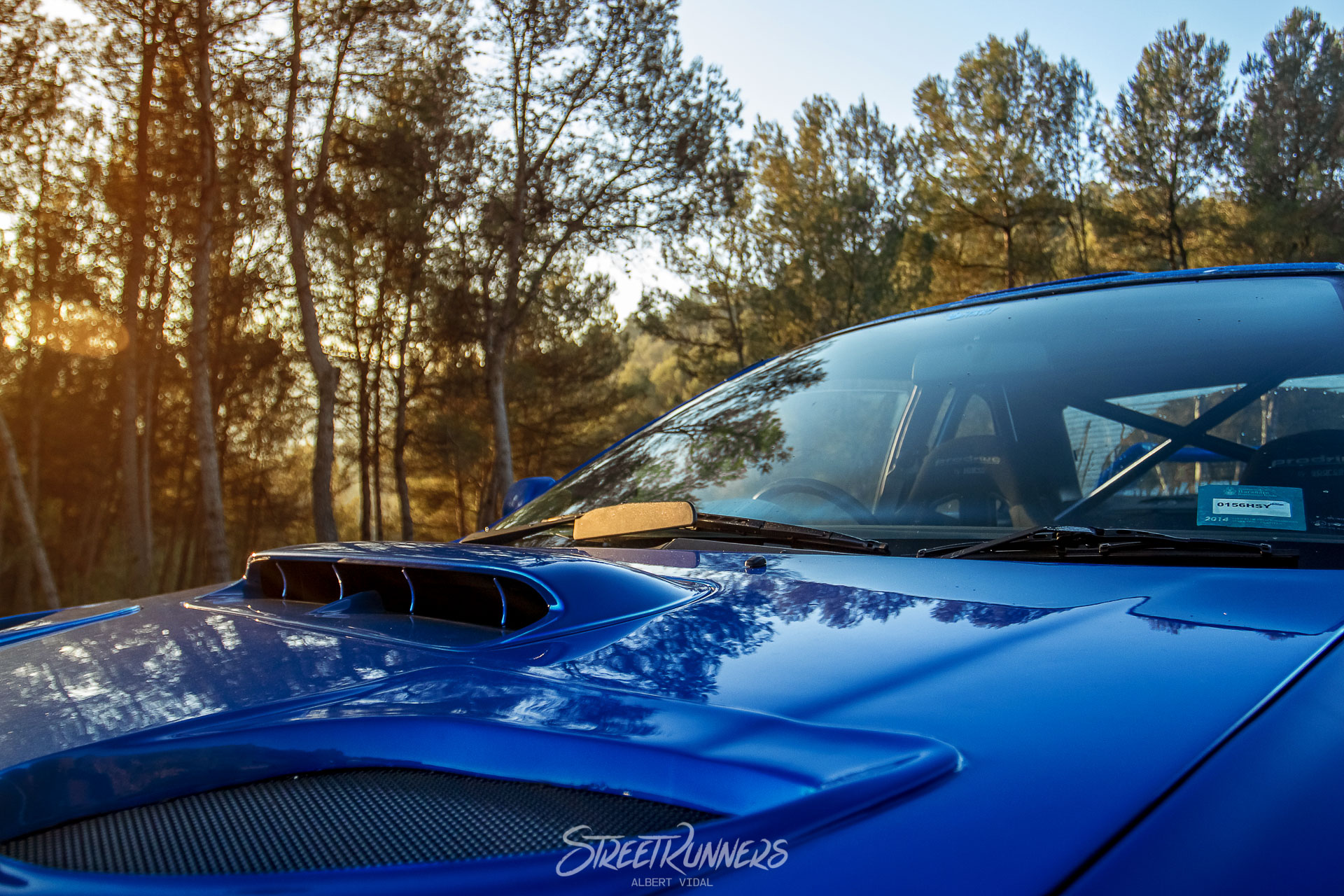 Once he was happy with all the handling aspects of the car, Mikel set his focus on the bodywork. Although he is no professional, he wanted to install a widebody kit himself. Let's remember that it doesn't consist of riveted fiberglass pieces, the 60mm extra overfenders have to be molded in to replicate the P2000 faithfully. The process was tough, as he had to cut not only the rear fenders completely, but also part of the wheel well… and he did all of it without having done any previous bodywork job!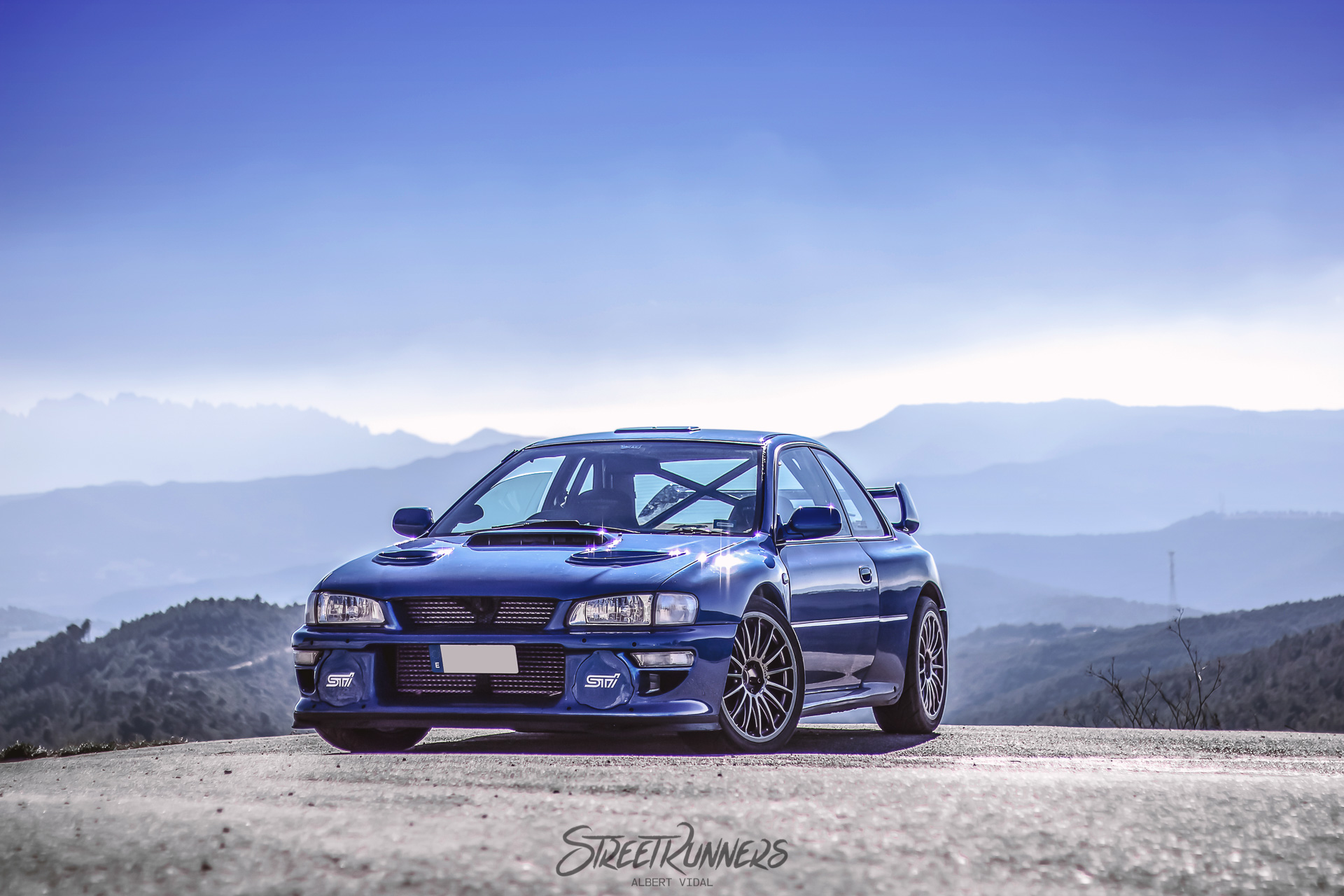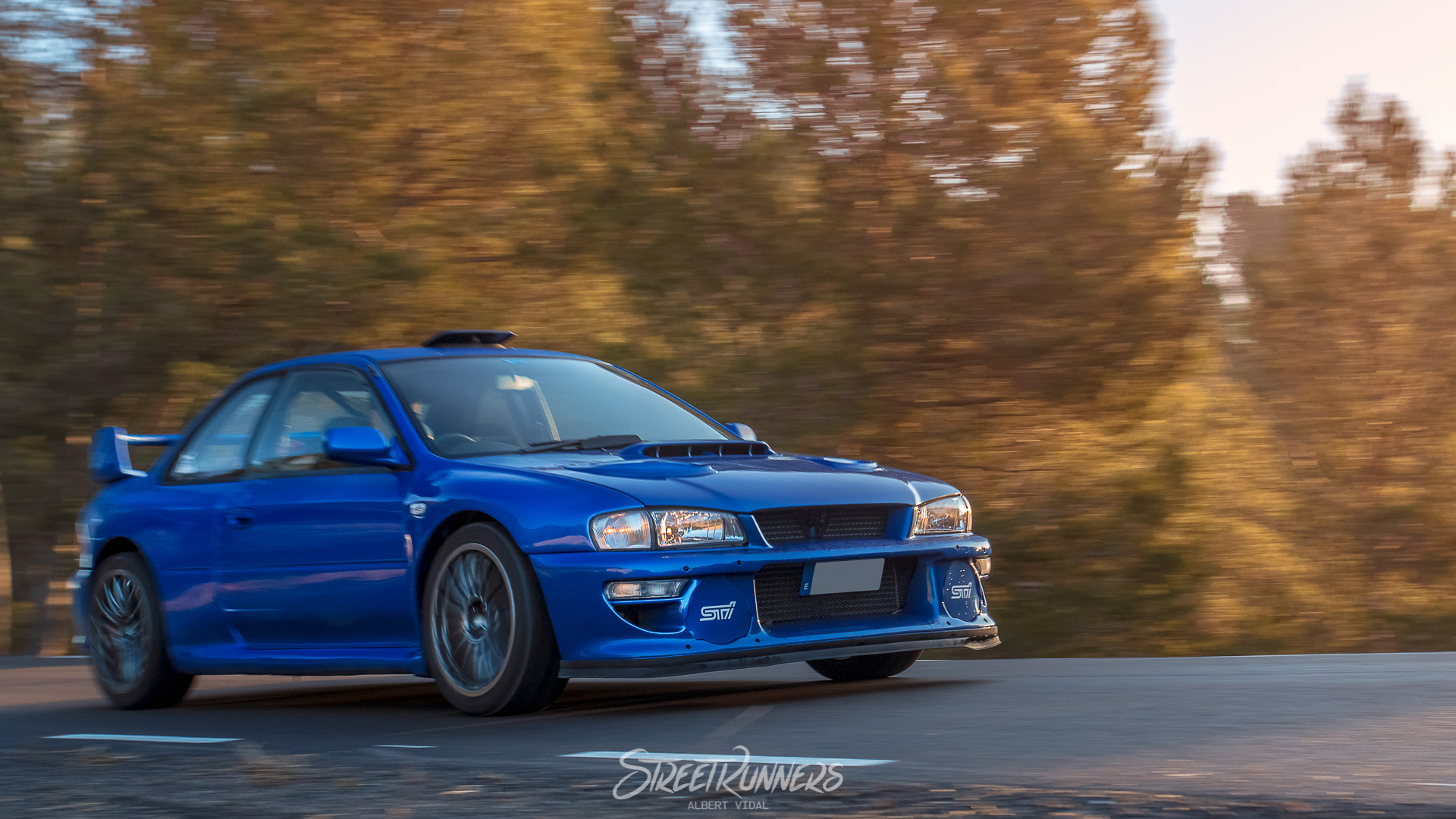 Mikel's original idea was to create a replica of the Impreza that took part in the 2000 WRC, his favourite. Although similar, these Subarus were not exactly the same and went through different modifications throughout the years, especially on the front bumper and rear spoiler. The width also changed since the '97 model was revealed. To build a faithful replica, Mikel spent months searching for the parts he needed: he was able to obtain the OZ wheels, front fenders and bumper from a private seller, and the rest (rear fenders, rear spoiler, side skirts and hood louvers) were bought from Yuri Antonenko, a Russian enthusiast who builds replica kits using fiberglass.
The color is up to par with the rest of mods: the blue used on the 2000 WRC car is an exclusive hue that was no paint color and was never offered as an option at the Subaru dealers, but thanks to having obtained an original bumper, his painter was able to replicate the exact color used on the rally car.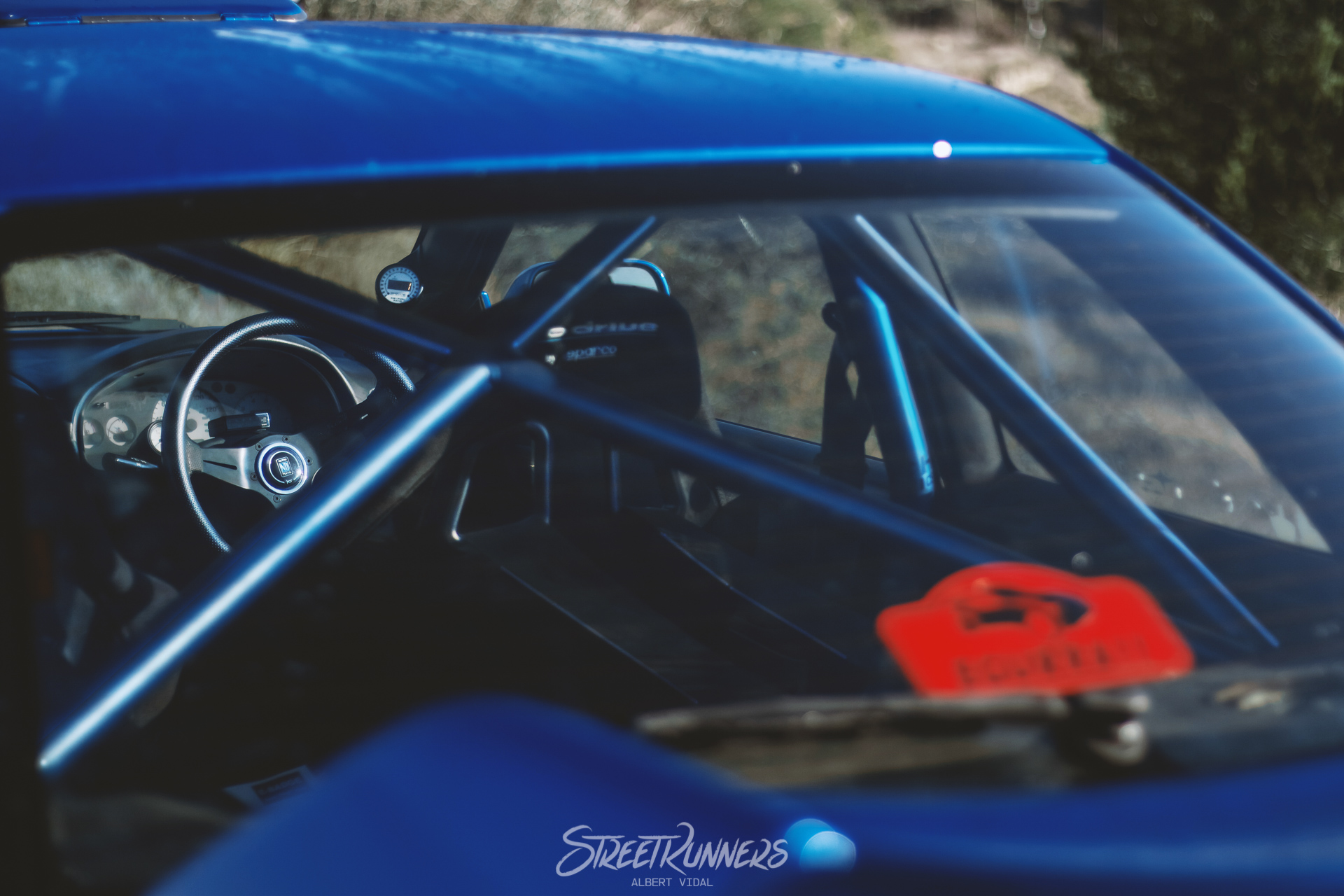 All of this makes this specific car quite radical. In fact, even more radical than the official version that Subaru released back in the day: the mythical 22B, which although being wider than the Japanese STI coupé, isn't a match for the P2000 kit Impreza. The engine is also a huge improvement over the 22B one (350hp), producing 420hp (measured at  GMC Sport, where Gerard Murgadella, a well-known tuner in Spain, personally mapped the car).
Mechanical upgrades aside, this car draws a lot of attention on the streets. The day that we were doing this photoshoot, we went to the same location as another motorsport journalist who was testing a pair of high-end BMW's (their price tag is well over 200.000€), but once he saw Mikel's Impreza he seemed to forget the German cars and couldn't stop taking pictures of the JDM machine.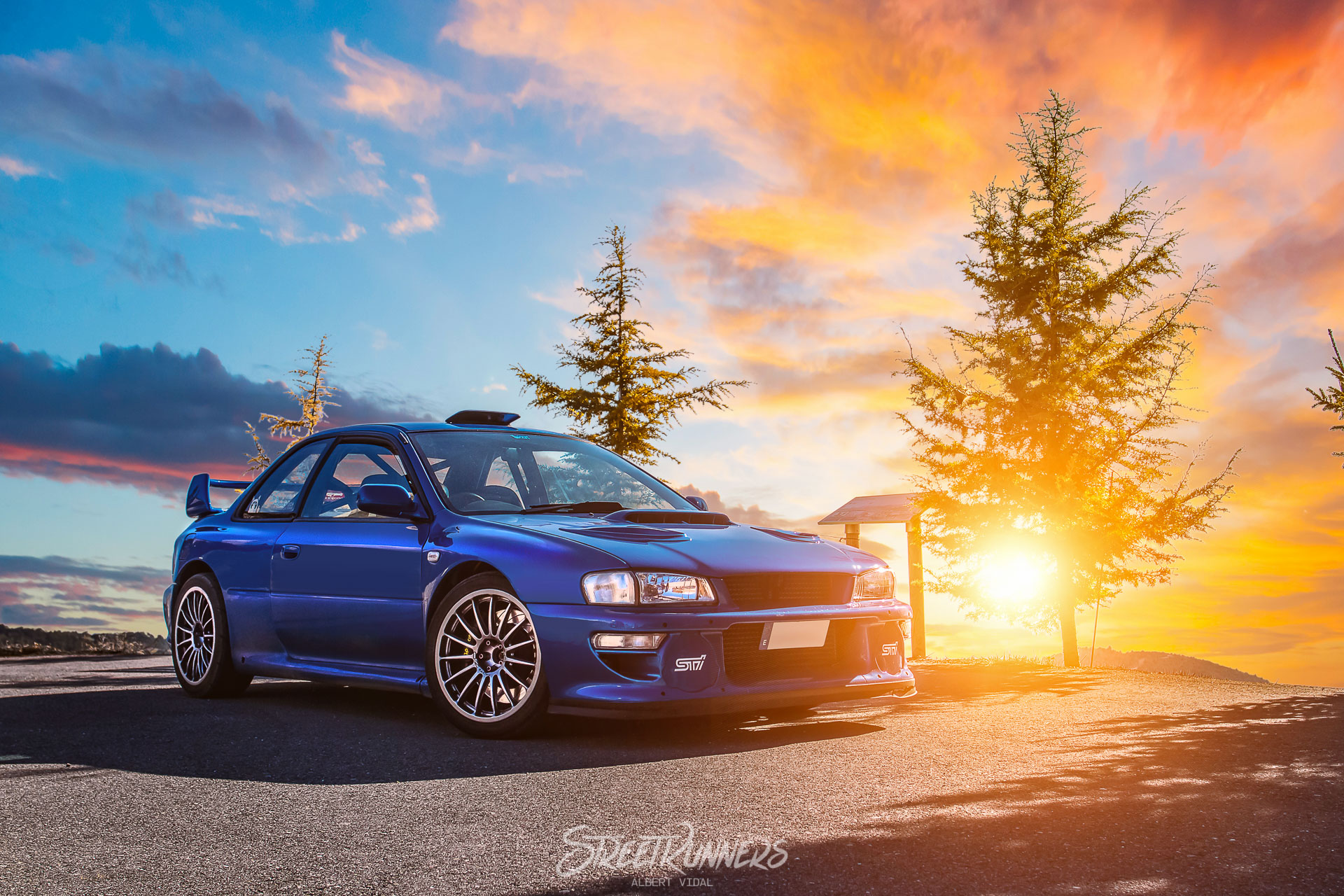 When asked about his plans for the future regarding the car, there's no sign of doubt in Mikel's answer: "This year I'm going to enjoy what I've built in the circuit". As far as we know, he is keeping true to his words and the car has already been seen in some circuits around Spain. With regards to the car itself, anyone who's done a similar project in terms of complexity knows that it's really difficult to say the car is completely finished. Apparently, Mikel has some ideas in his head already to further develop one of the best Imprezas in Europe. However, what we personally value more about this car is that it's been done by his owner. It's the perfect definition of built not bought, and it is also the living proof that with dedication and hard work, childhood dreams do become real.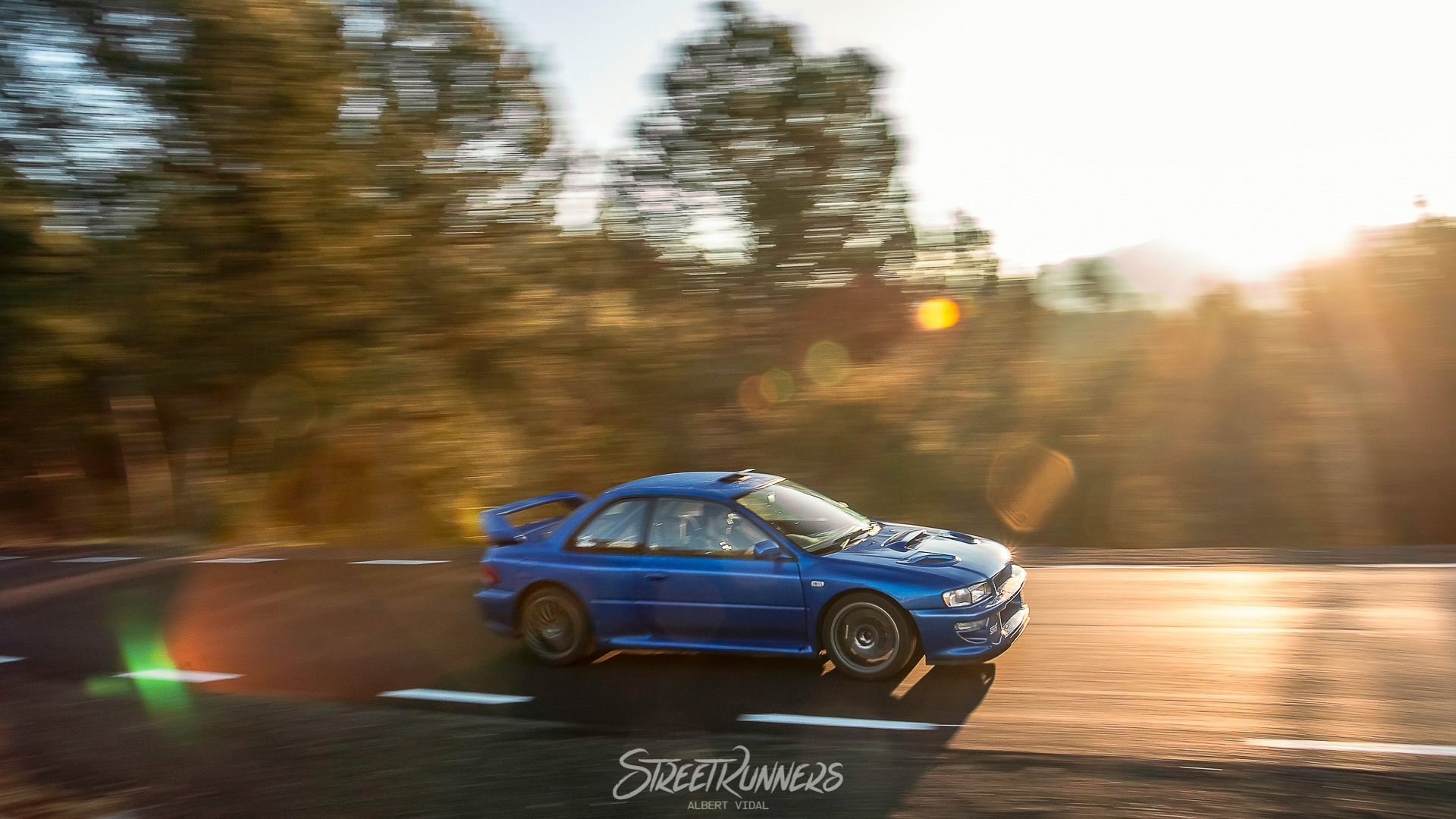 Note: We'd like to welcome Albert (AVPWorks) to the StreetRunners team. He's the author of these amazing photoshoot. Check his profile on Instagram and give him a follow!
---
EXTRA IMAGES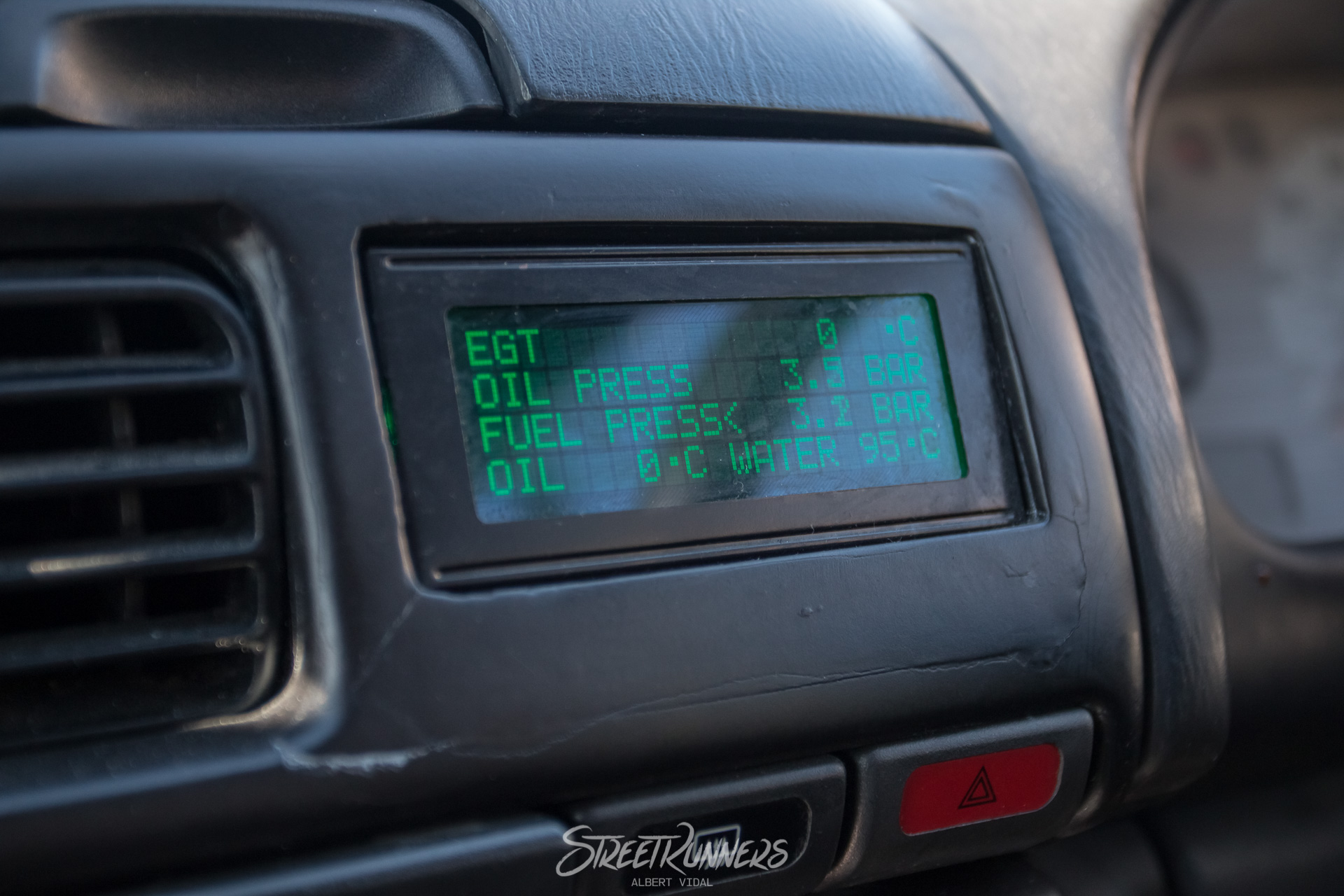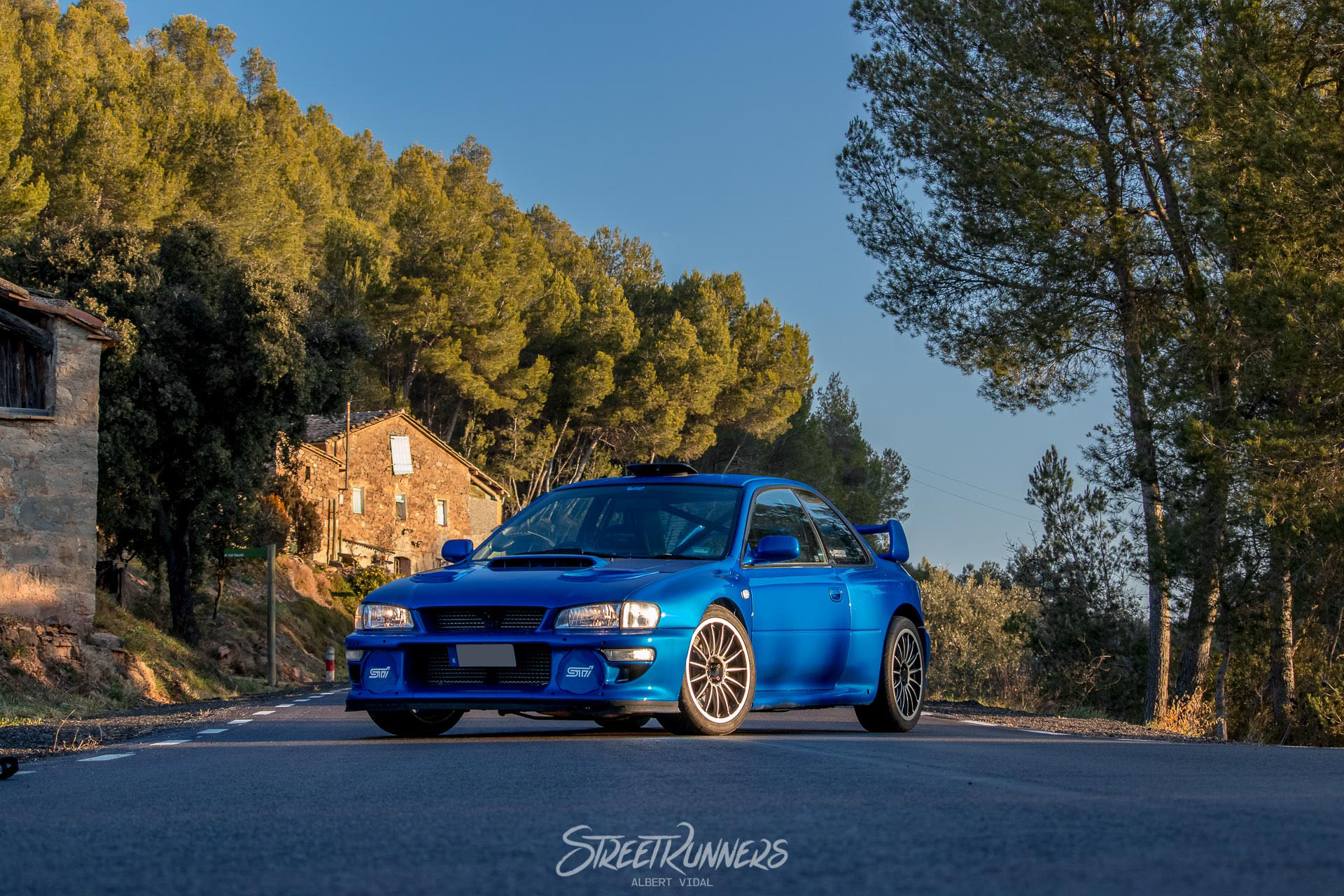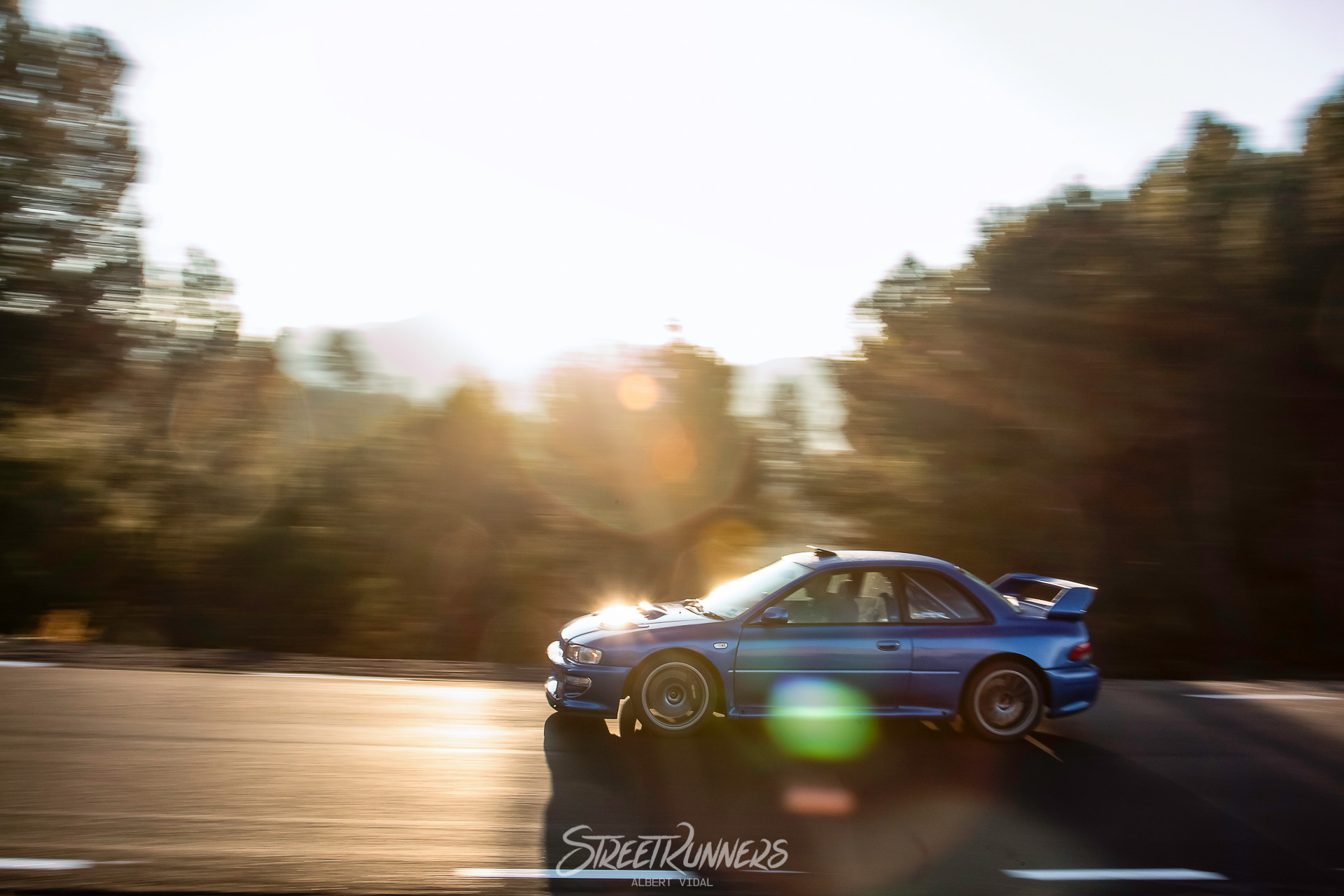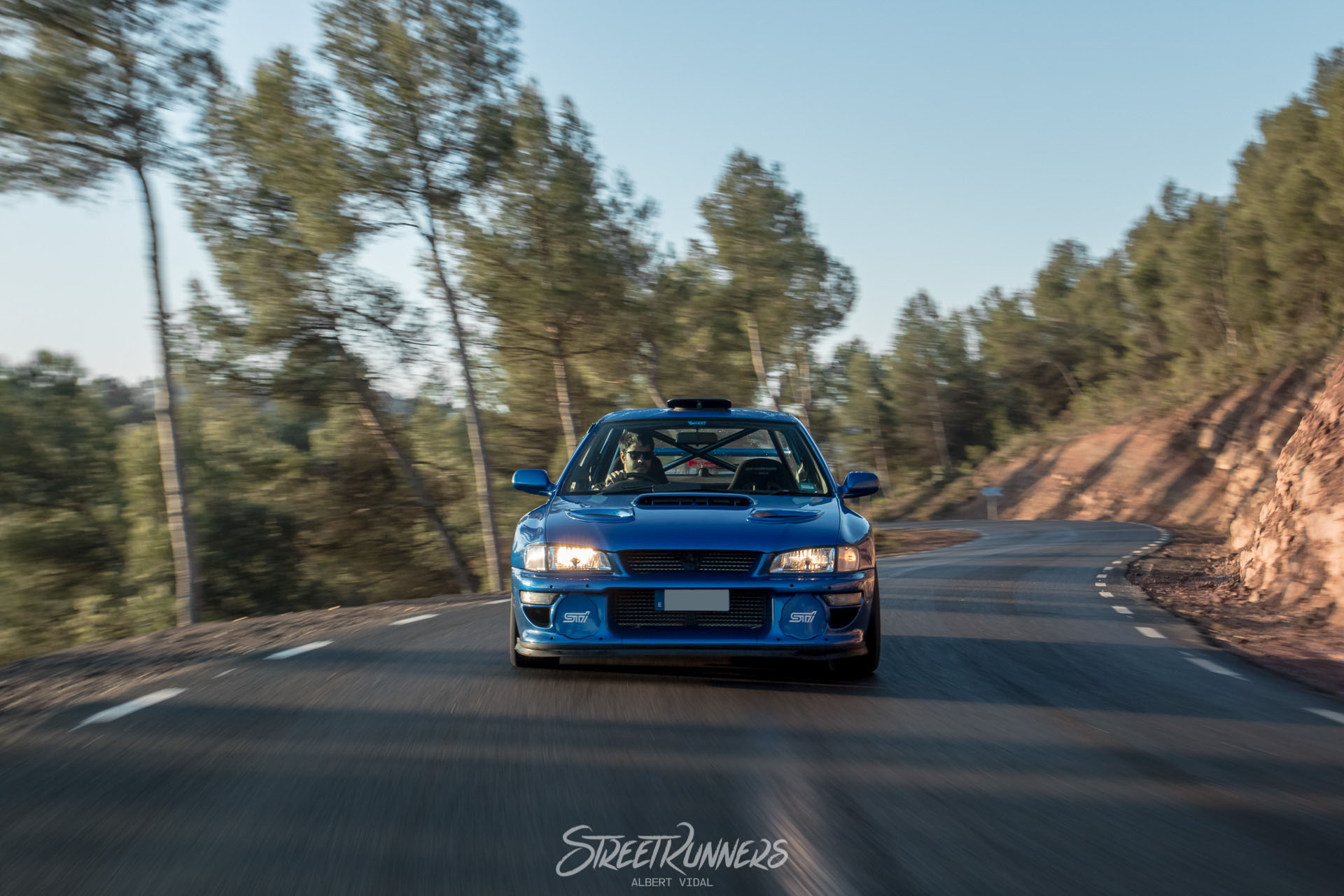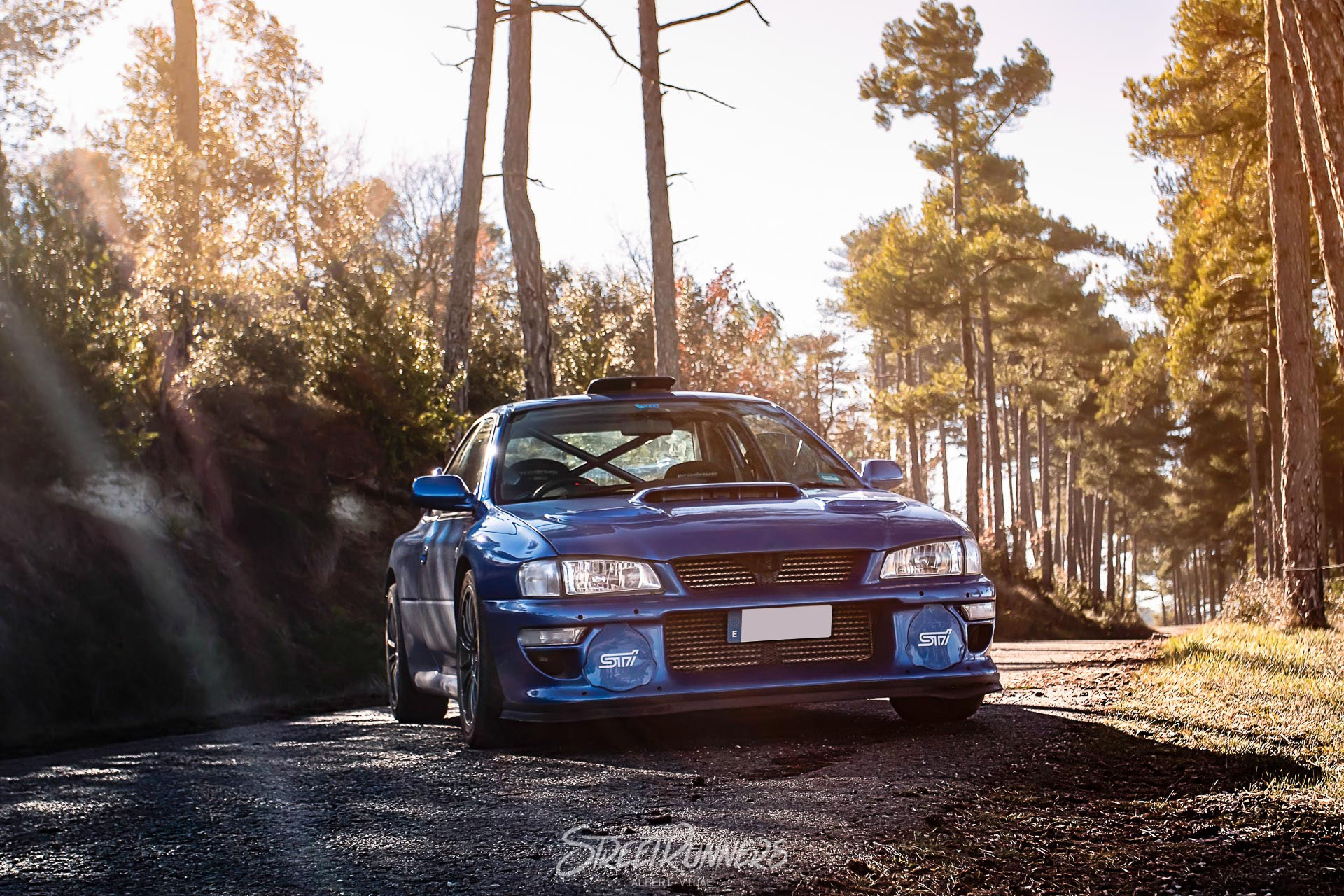 ---
ENGINE AND TRANSMISSION
EJ257 engine with EJ207 head

JE pistons

Manley H-Plus rods

Cosworth rod bushings

10mm Cosworth oil pump

Cosworth camshafts

Cosworth sump

Brian Crower valve springs

ARP bolts

Owen Developments turbo

Kakumei exhaust manifold

Oppentech exhaust

CDF Racing fuel rail

1000cc Injector Dynamics injectors

HKS clutch

Radtec intercooler

Lateral Performance water radiator

K&N air filter

MoCal oil radiator

Inverted intake manifold

6-speed JDM STI gearbox with closed ratio and DCCD

Link G4+ ECU

Roger Clark Motorsport fuel pump and Bosch external pump
HANDLING AND SUSPENSION
Tein Ultimate Spec Super Racing Circuit 

Whiteline adjustable anti roll-bars

Whiteline anti-lift kit

STI carbon front strut bar

Tein rear strut bar
BRAKES
6 piston front APRacing brakes

335mm Brembo Gold front disks

2 piston rear APRacing brakes

310mm Brembo Gold rear disks

Ferodo DSUNO pads

HEL braided lines
EXTERIOR
WRC P2000 fenders

WRC P2000 bumpers

WRC P2000 side skirts

WRC P2000 wing

OZ WRC magnesium wheels
INTERIOR
Nardi steering wheel

Sparco Prodrive WRC bucket seats

Ingarsa Sport roll bar