This is Goodwood
- Samuel Parra
I've needed some days off until I could sit and try to write down my experiences during the 4 days in which the Goodwood Festival of Speed took place. I could have done it while I was still in England, but upon arriving at the apartment we rented for those days after leaving the event, I had the same feeling every day: I wrote some words and then realized that I was lacking perspective. I was surrounded by almost every car a petrolhead would like to see at least once during their lives and, after the initial surprise, it just felt absolutely normal!
Today, around 10 days later, I am starting to understand how unbelievably amazing this event is: exhibits, racing, concours d'elegance, all types of vehicles from early 20th century to prototypes, supercars, hypercars, drift, F1… The essence of the automotive world has a name of its own: this is Goodwood.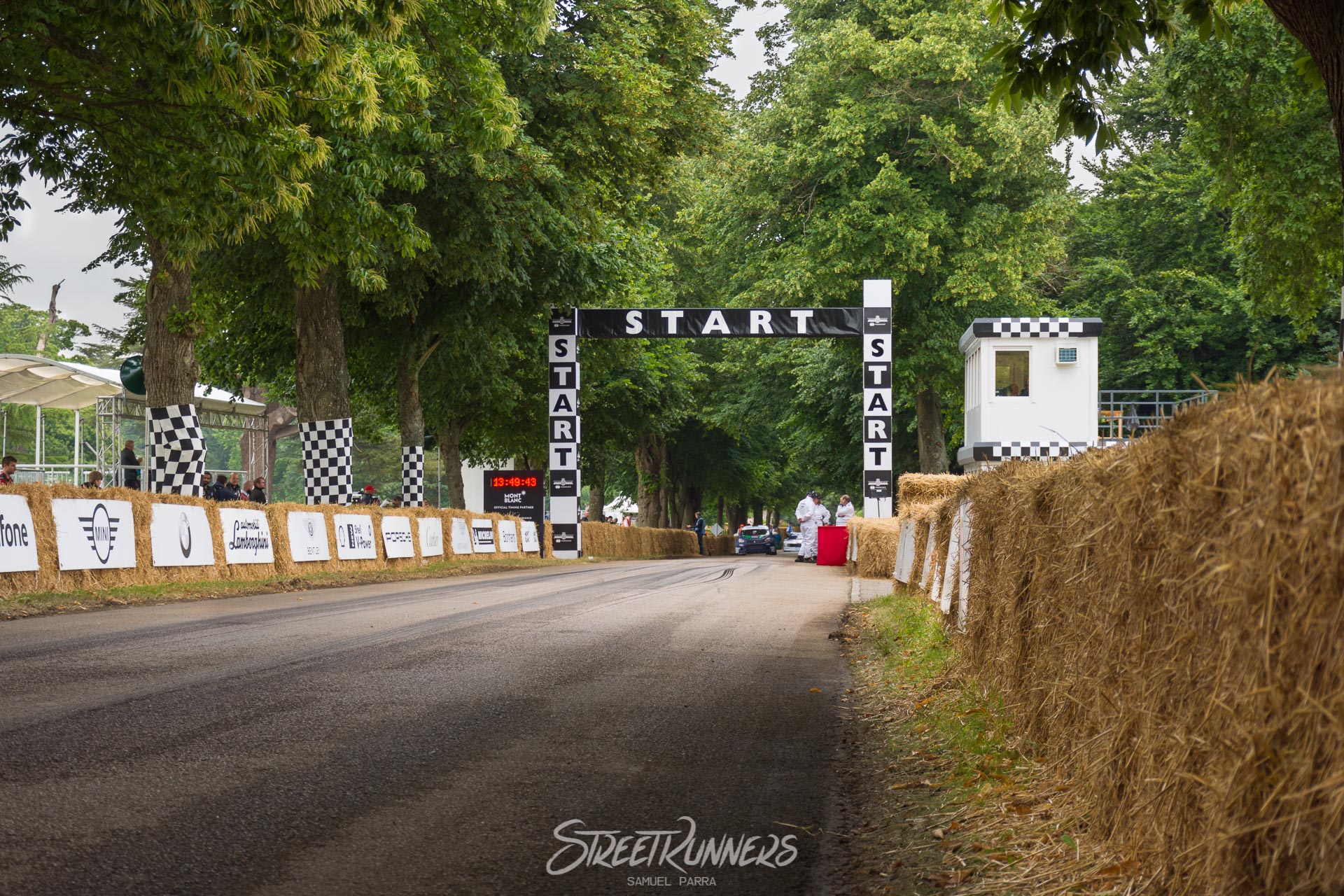 For those of you who don't know what this event is about, here's a piece of history: in 1993, Lord March, an English landowner, wanted to host a race at the Goodwood circuit, but he didn't have the required permit to do so. Instead of letting it go, he decided to host an event in his own land (quite close to the circuit) and, by doing so, he gave birth to the first Festival of Speed ever. Initially having a duration of only 1 day, seeing how successful its first edition was, it gradually grew to a full 4-day event.
The main attraction in the festival is the hill climb, a timed race which takes place on a 1.16-mile course in which all type of cars of every era can take part in. What makes it different to every other race is how close the spectators are from the action, just a few meters away.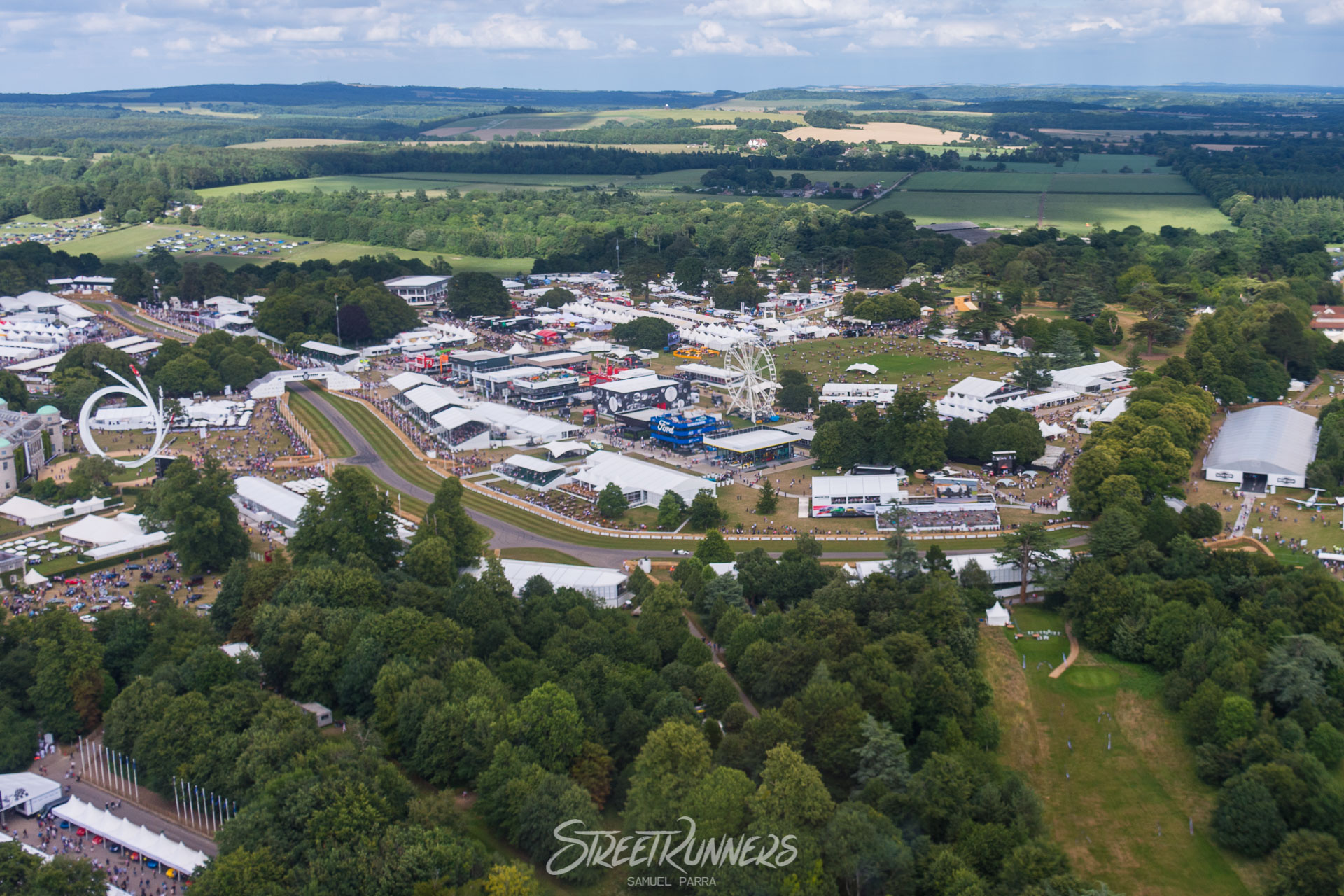 In fact, being this close to both machines and drivers is a constant during the whole festival: there are no barriers protecting cars whose prices often go higher than 7 digits, drivers (of all kinds, and not unknown to say the least: you can have Nico Rosberg on one side and Jean Ragnotti on the other) walk around the paddocks while they talk and greet the visitors they come across. I highly doubt that you can find this type of atmosphere anywhere else. For example, Chris Forsberg fixing the bumper on his drift Nissan 370Z using zip ties while he chats with some fans.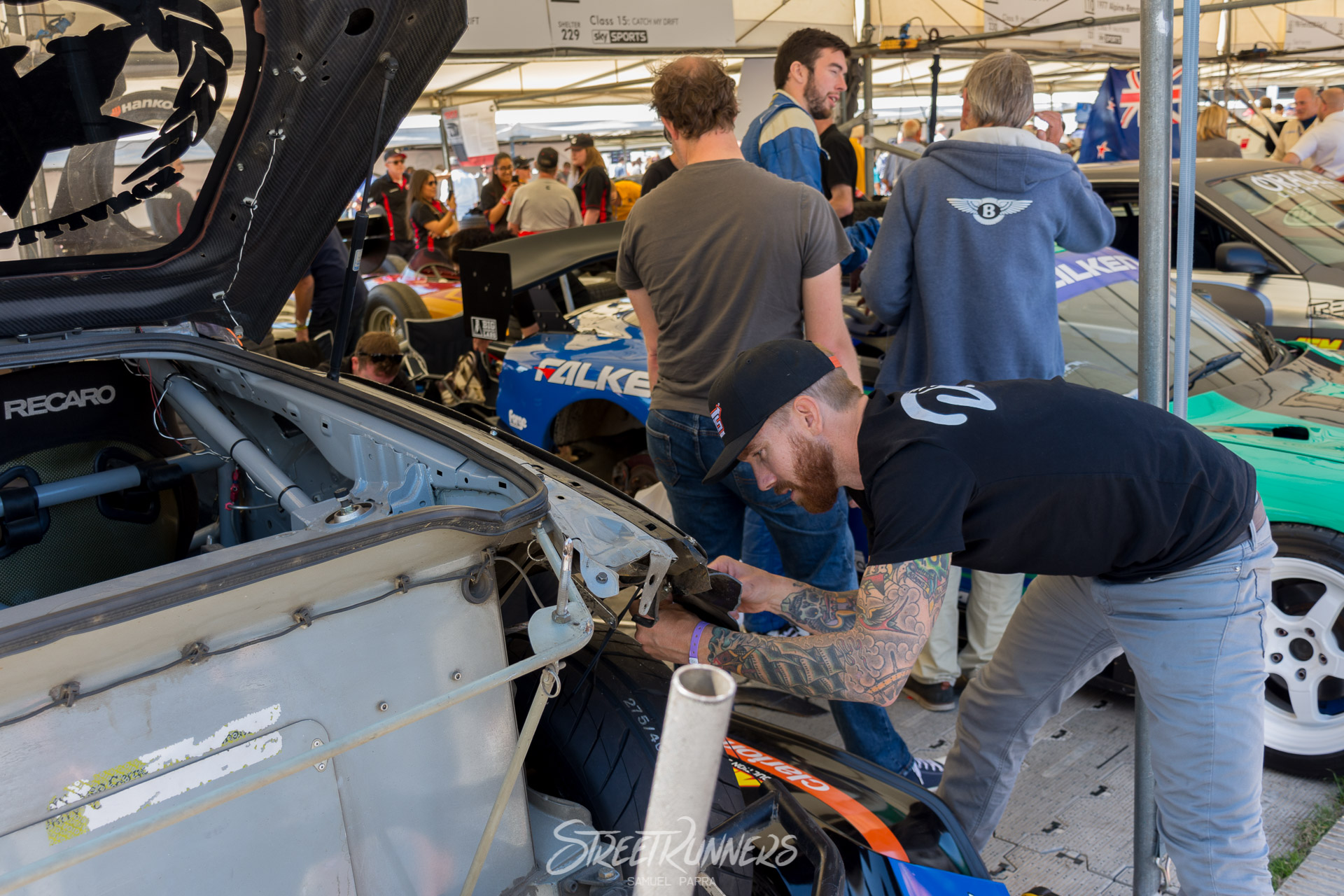 The grounds in which the FoS takes place are huge, but that doesn't mean the event is watered down. Just as an example, upon entering the event grounds all visitors are welcomed with this selection of supercars and hypercars: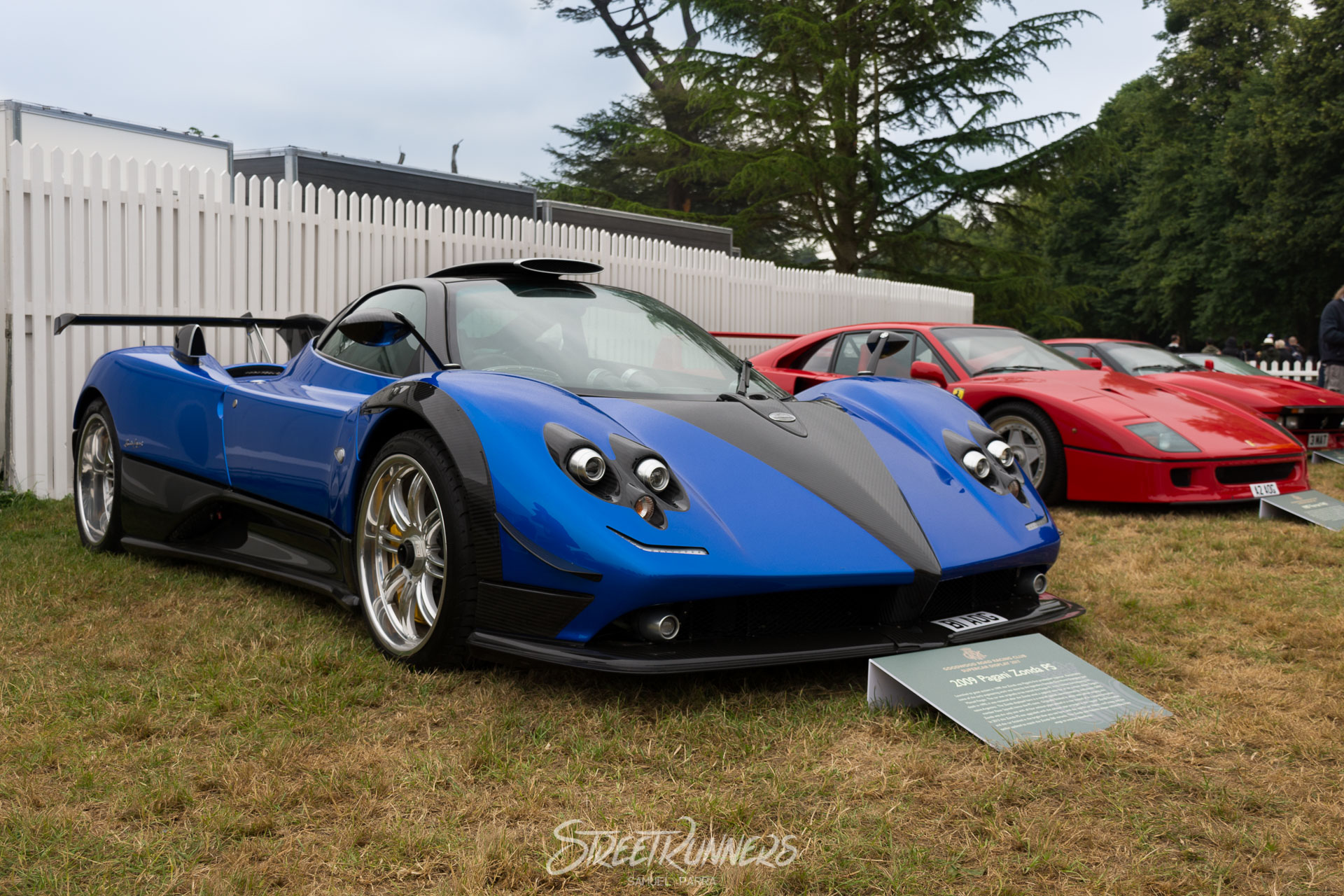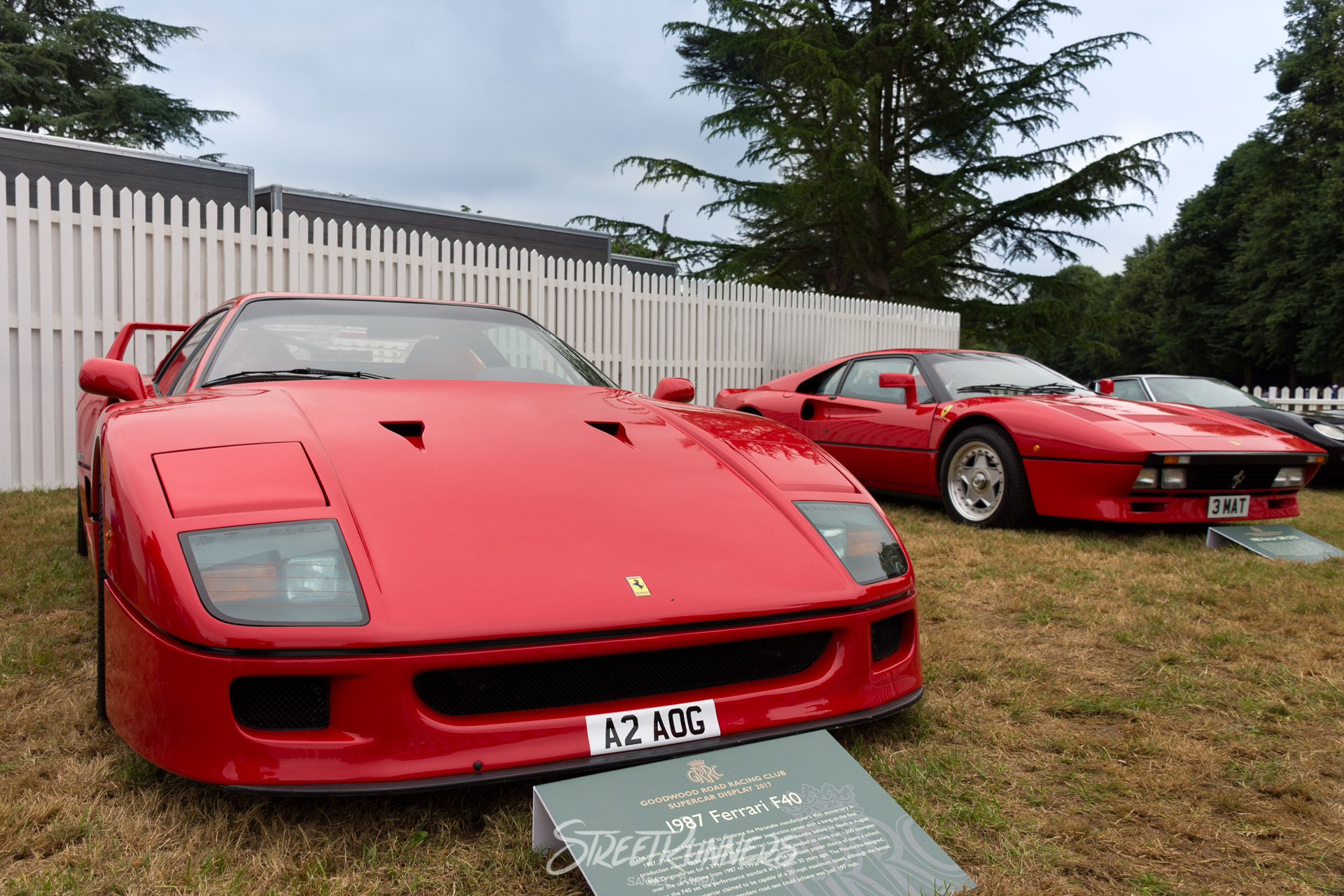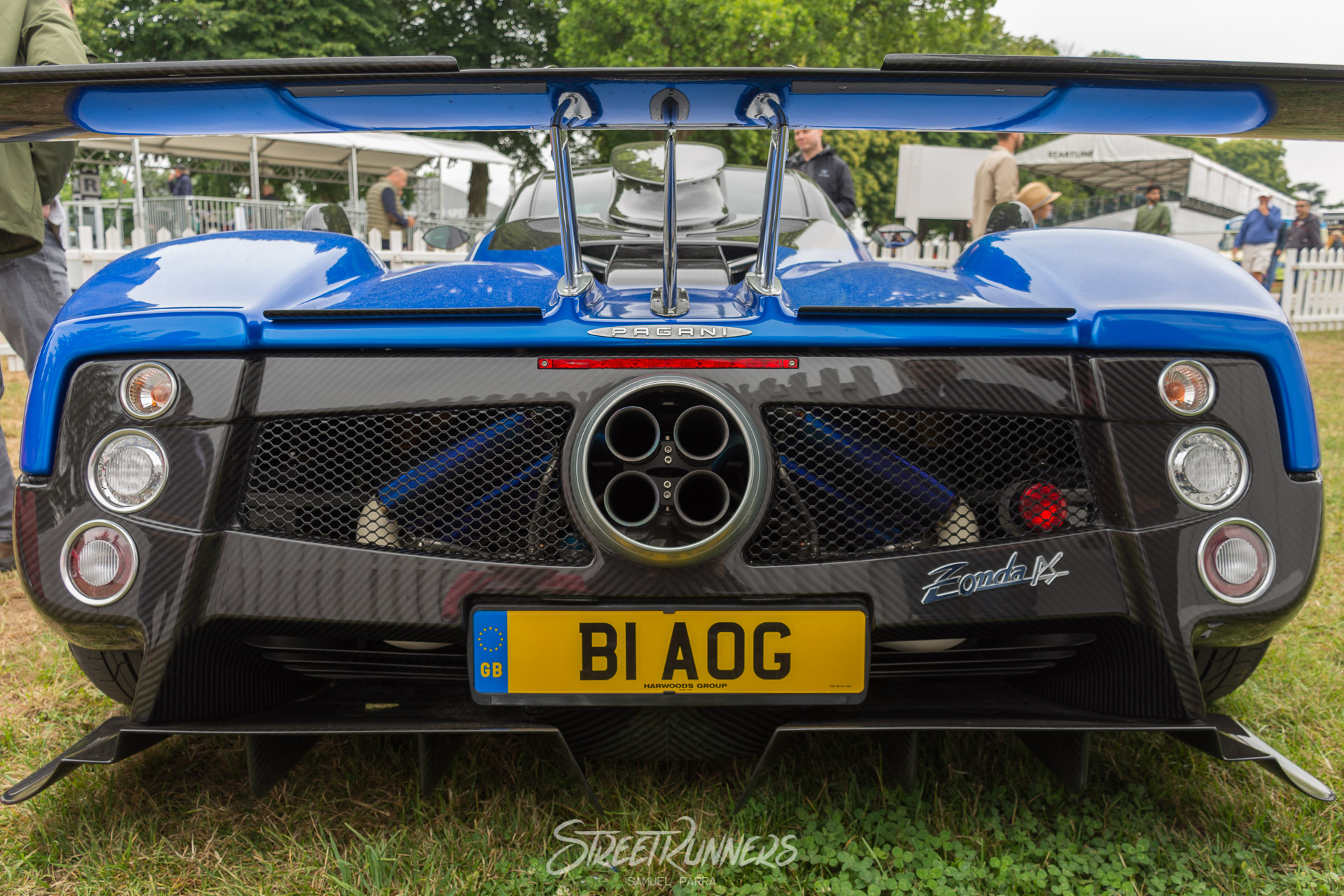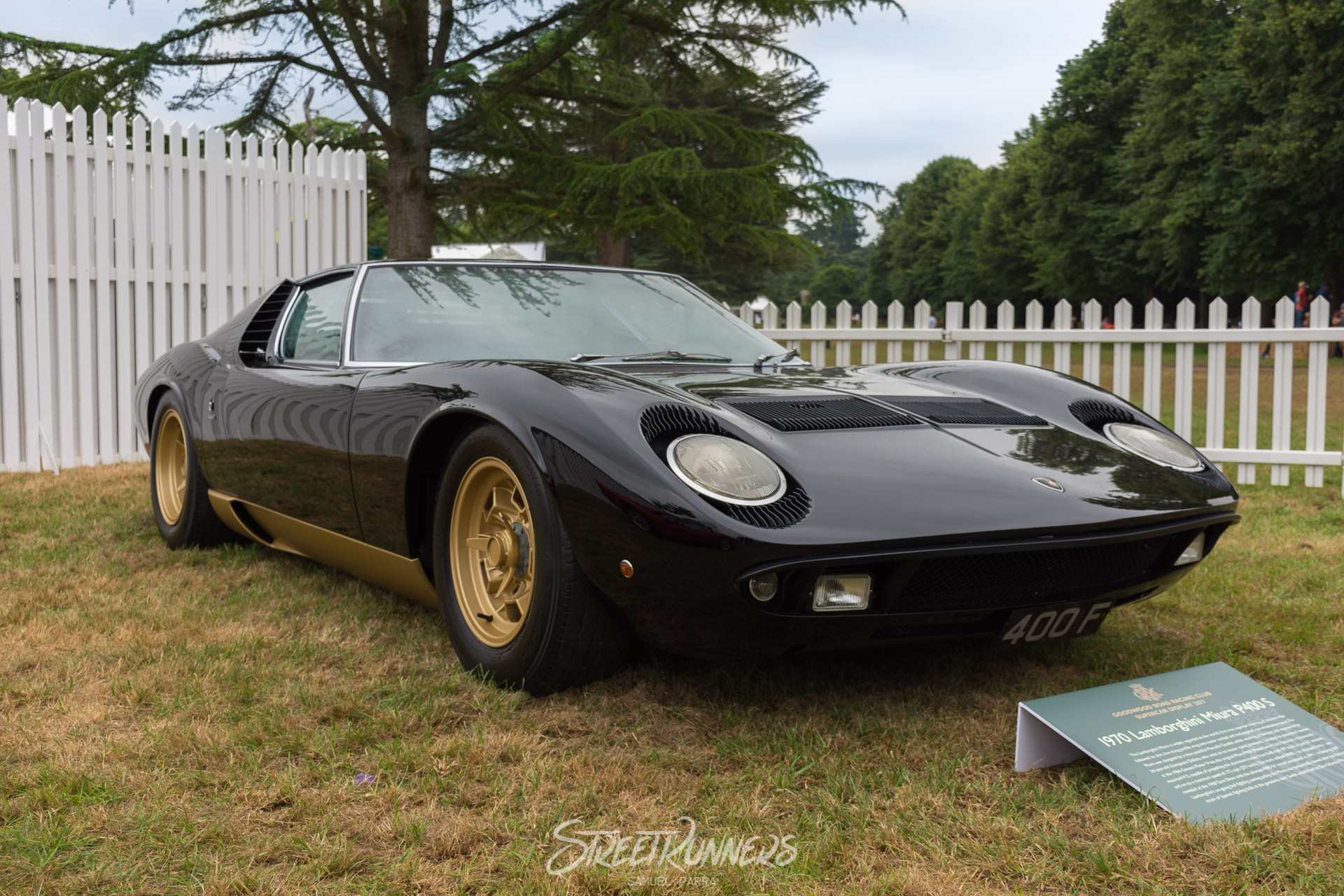 Ferrari F40, Porsche 918 Spyder, Pagani Zonda PS, Lamborghini Miura… I had only walked a few steps and I was able to cross out quite a few entries in my cars to see before I die list.
I don't know how much time passed while I stared at them from all angles, but an engine roar nearby made me realize that the first group of cars was already climbing the hill, so I found a good spot in the grandstands, sat there and enjoyed the views.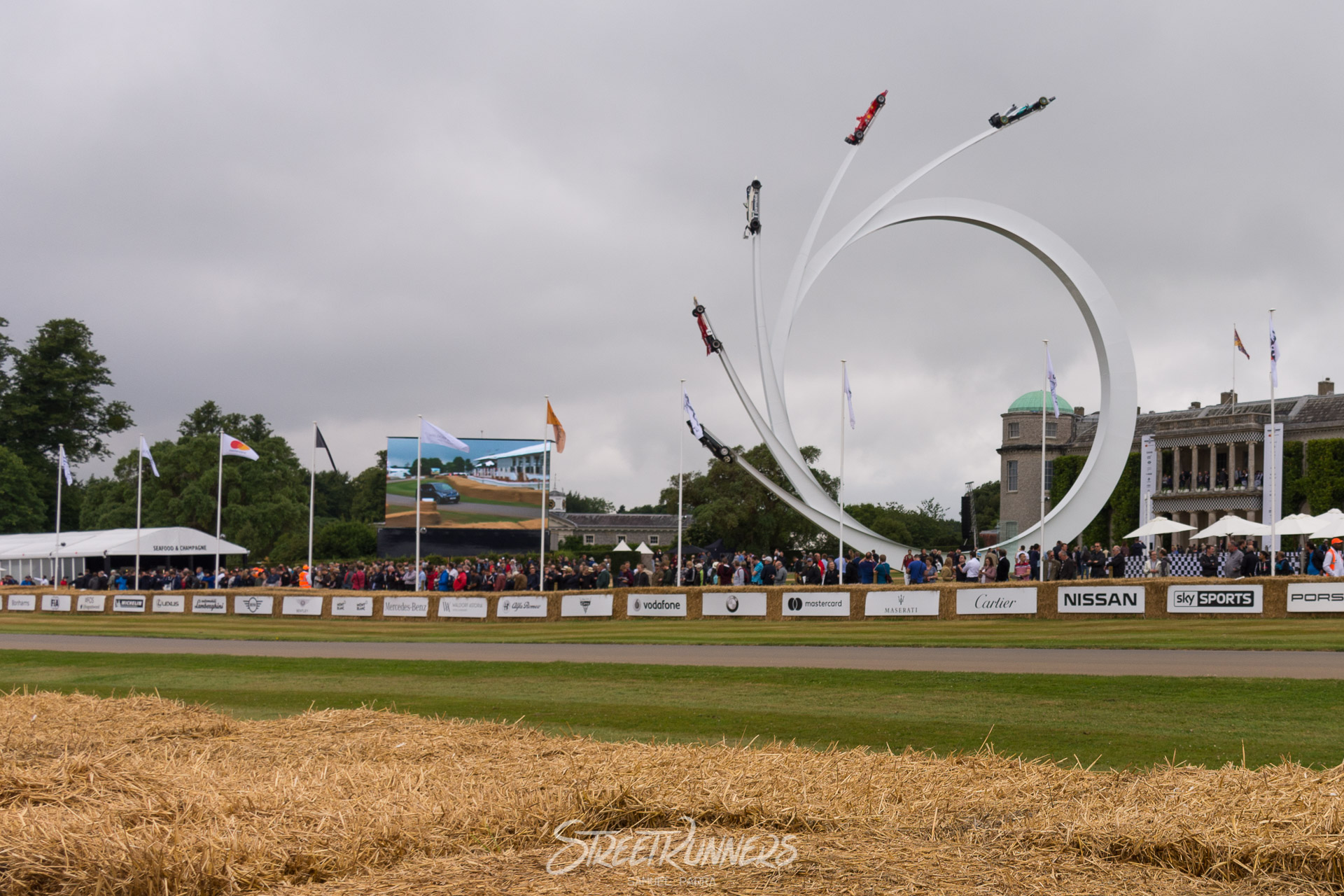 Apart from the hill climb time attack and the practice, there are events on the track at nearly all times during the 4 days: cars in the festival, split into groups, take turns to do an exhibition however they wish: waving to the crowd, going flat-out, doing burnouts… during that time, the track crossings are closed to the public and the only way to go across it is using one of the bridges at the beginning or the end of the track. Each group of cars does the hill climb at least once per day, so it's possible for the event visitors to spend some time watching the cars at the track and also go around the paddocks and not miss anything.
The first group of cars that I saw was the Supercars and First Glance Cars, that is, prototypes, one-offs or preproduction units.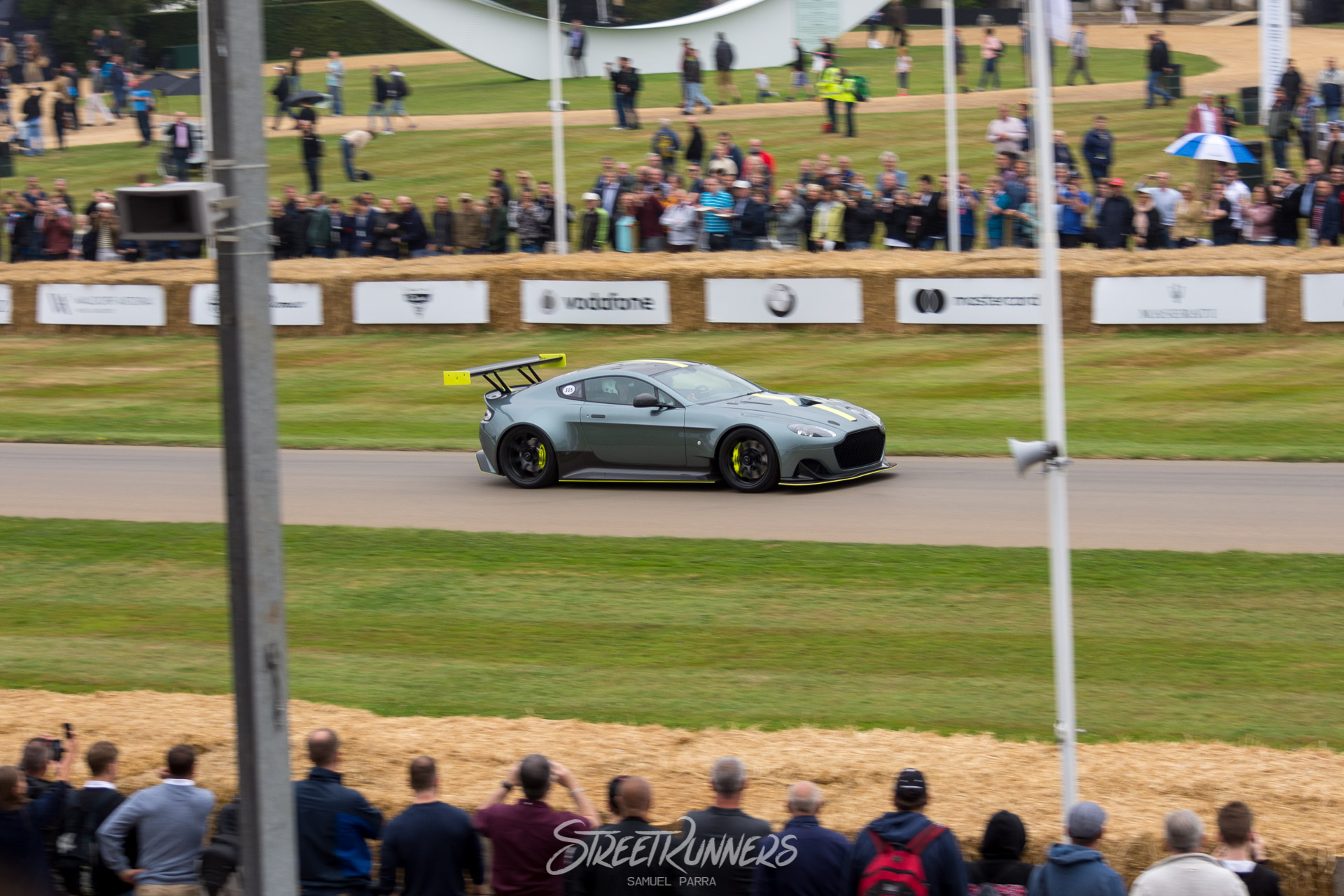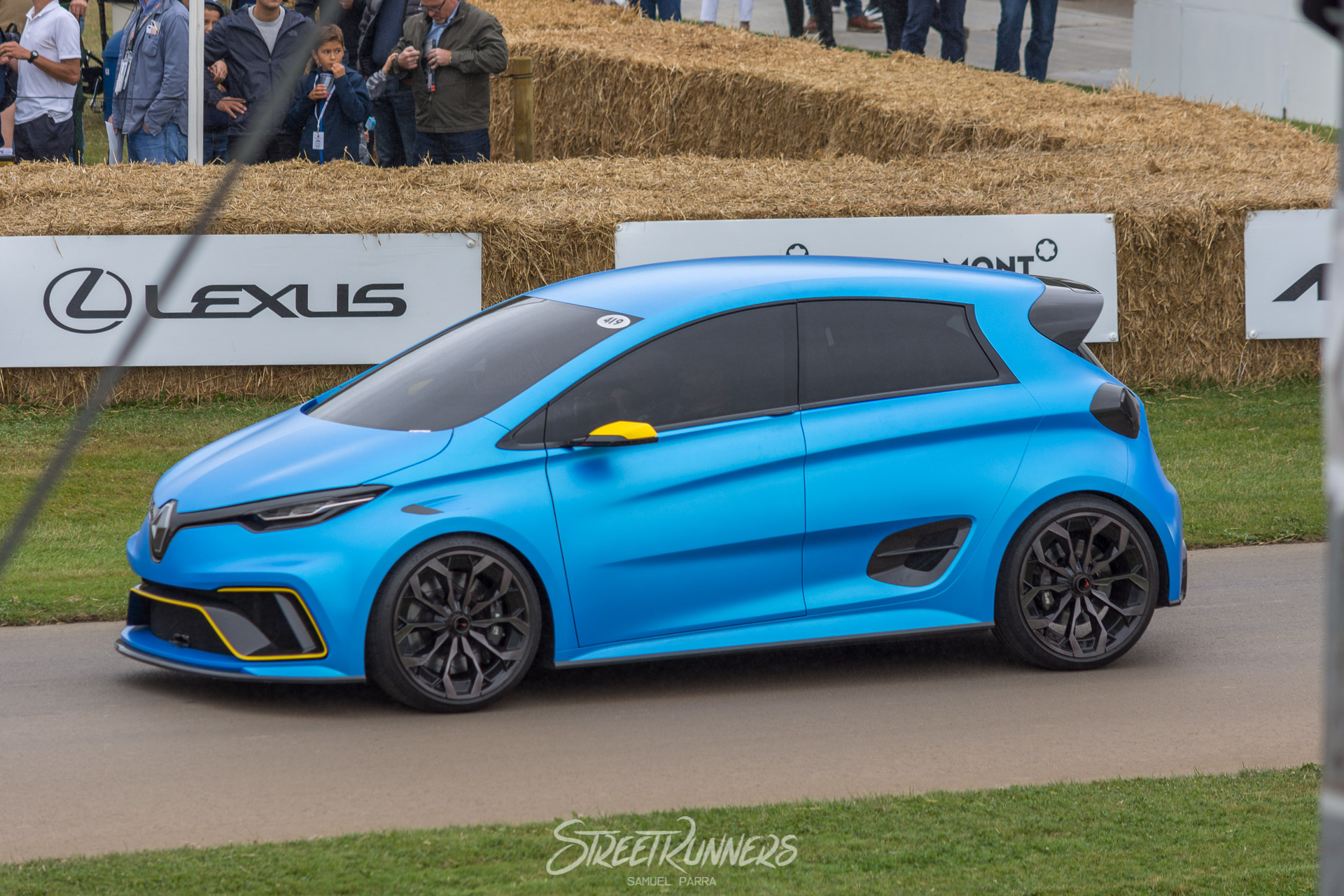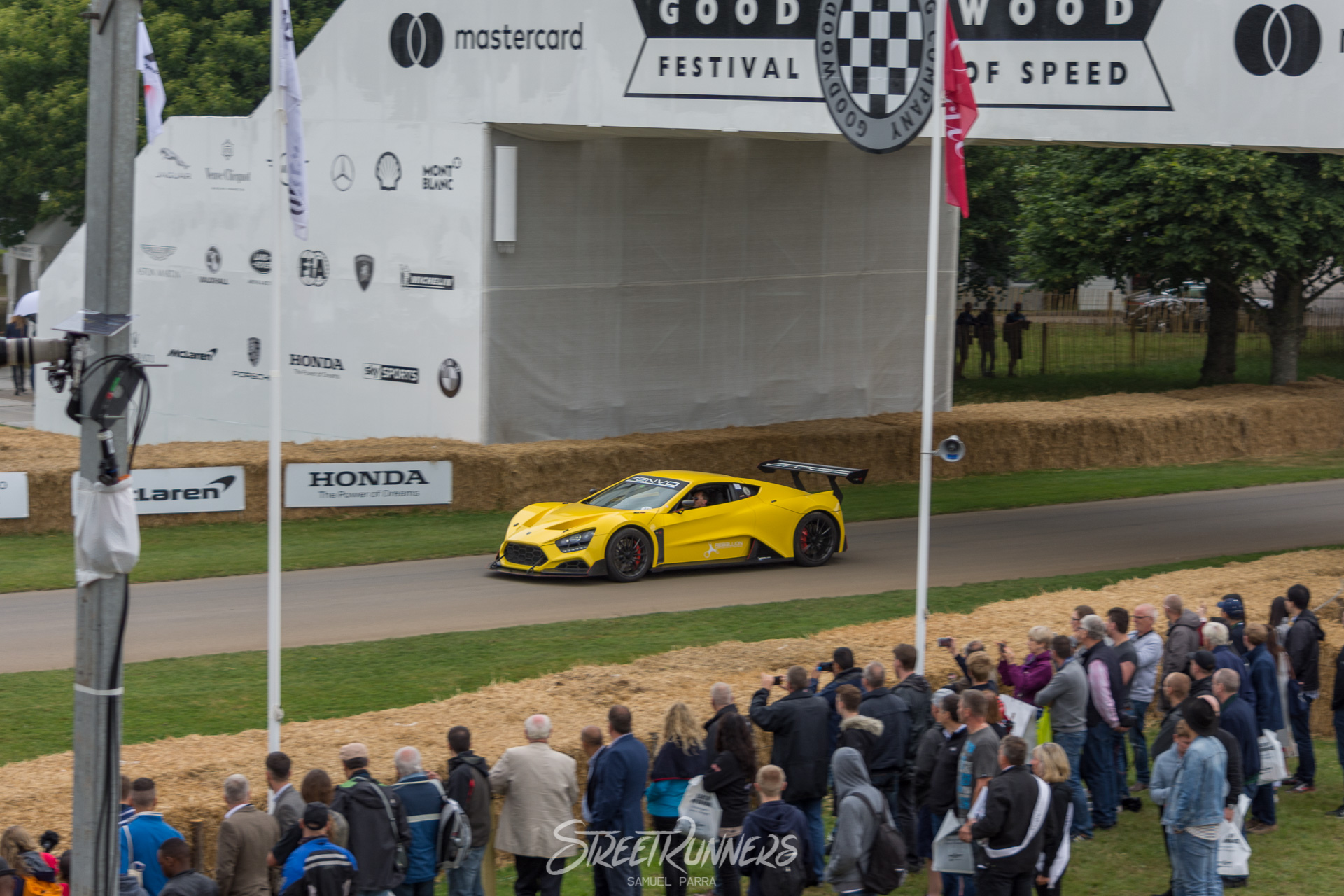 The action never ends at Goodwood, and during the few moments in which there was no action at the track, one could look up to the sky and enjoy some stunts performed by planes and even a jet.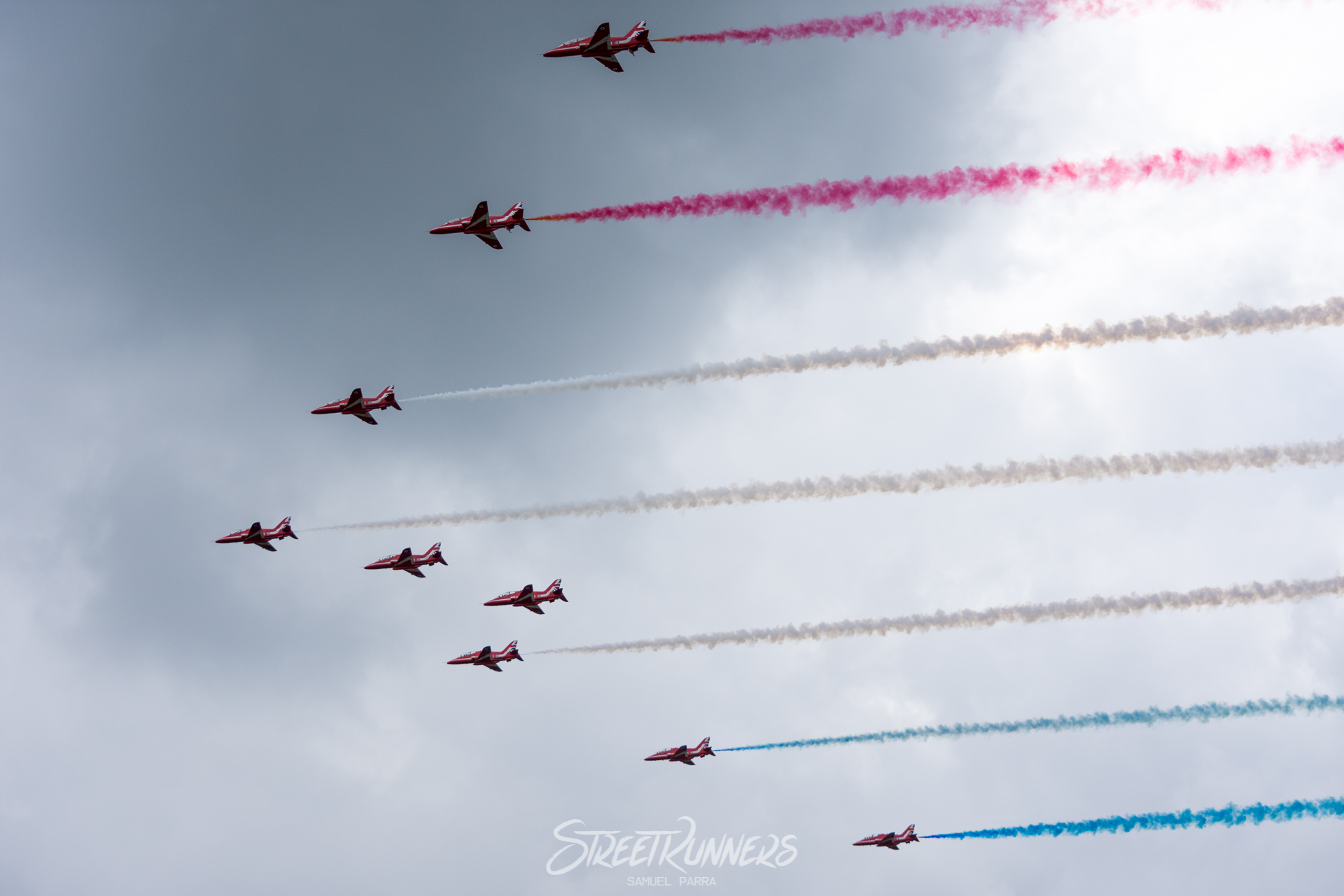 However, what surprised me the most was the crowds' reaction to drift cars. Chris Forsberg, Mad Mike, Vaughn Gittin Jr, James Dean and the rest were there to have some fun, and everybody could see that. But seeing the English standing up and cheering while they were burning rubber while just a few minutes ago a Ferrari FXXK had only been worthy of a timid applause made me think about how this sport reaches all types of people, even the English gentleman. As weird as it would seem, having included these cars to the Festival of Speed has been really spot-on.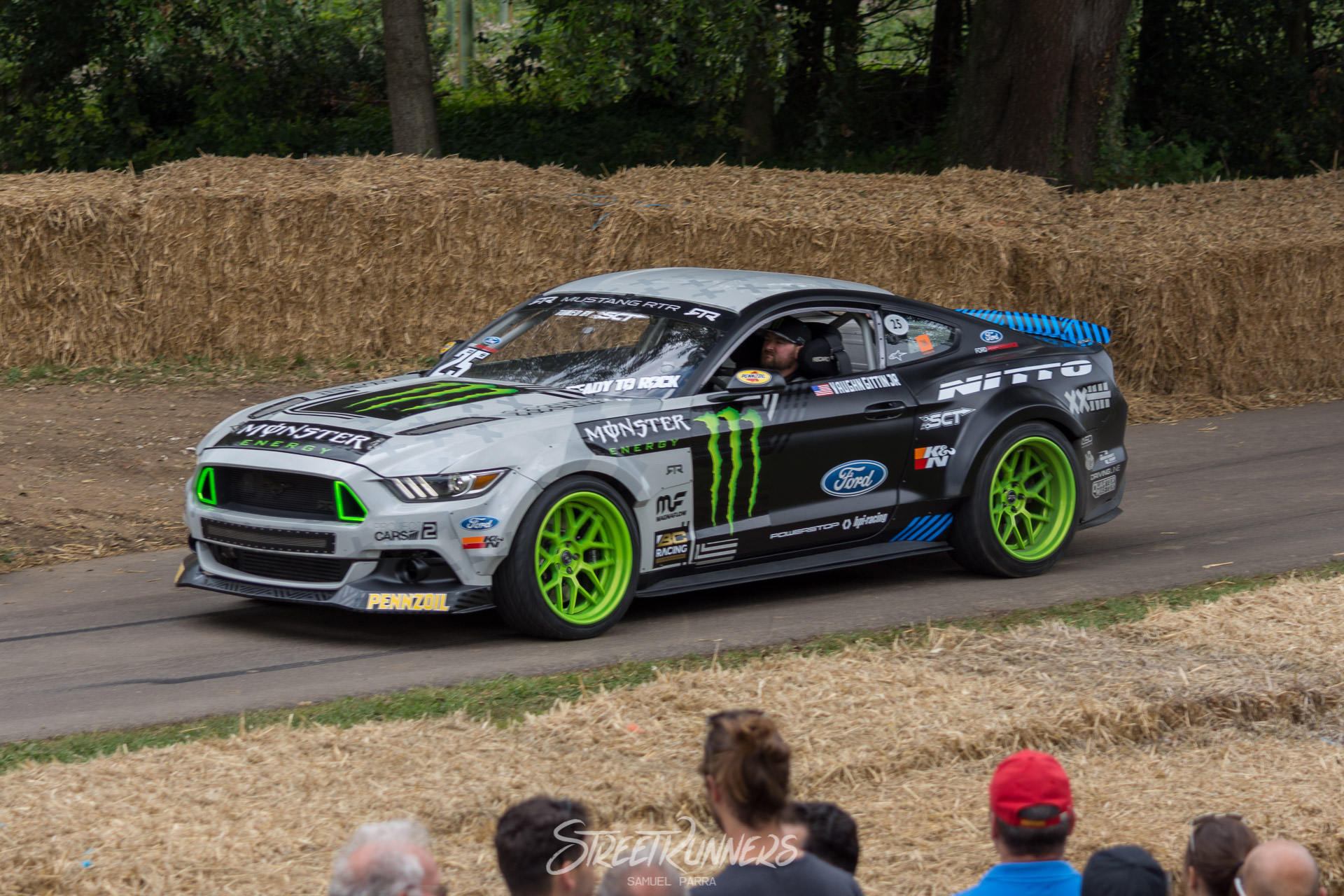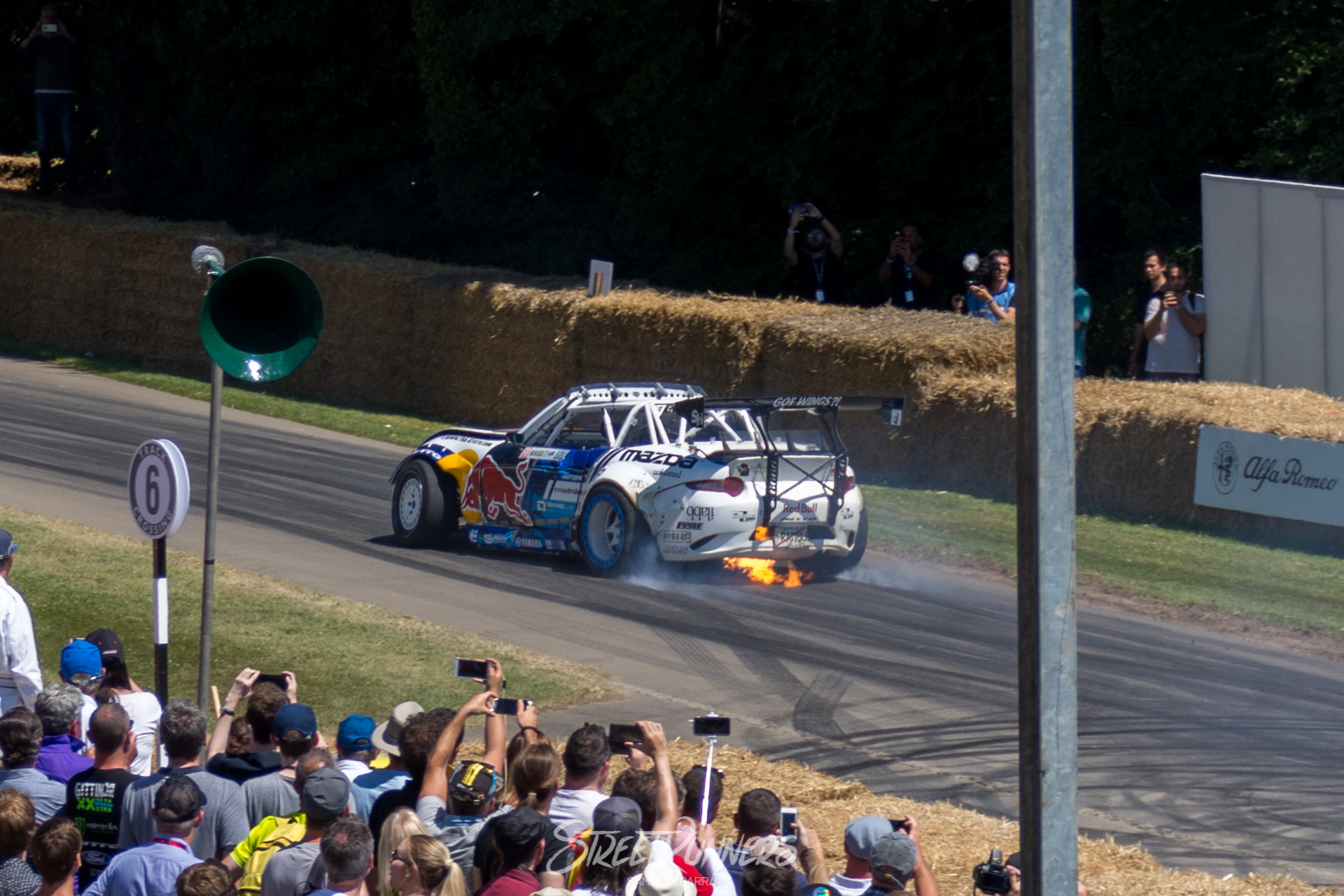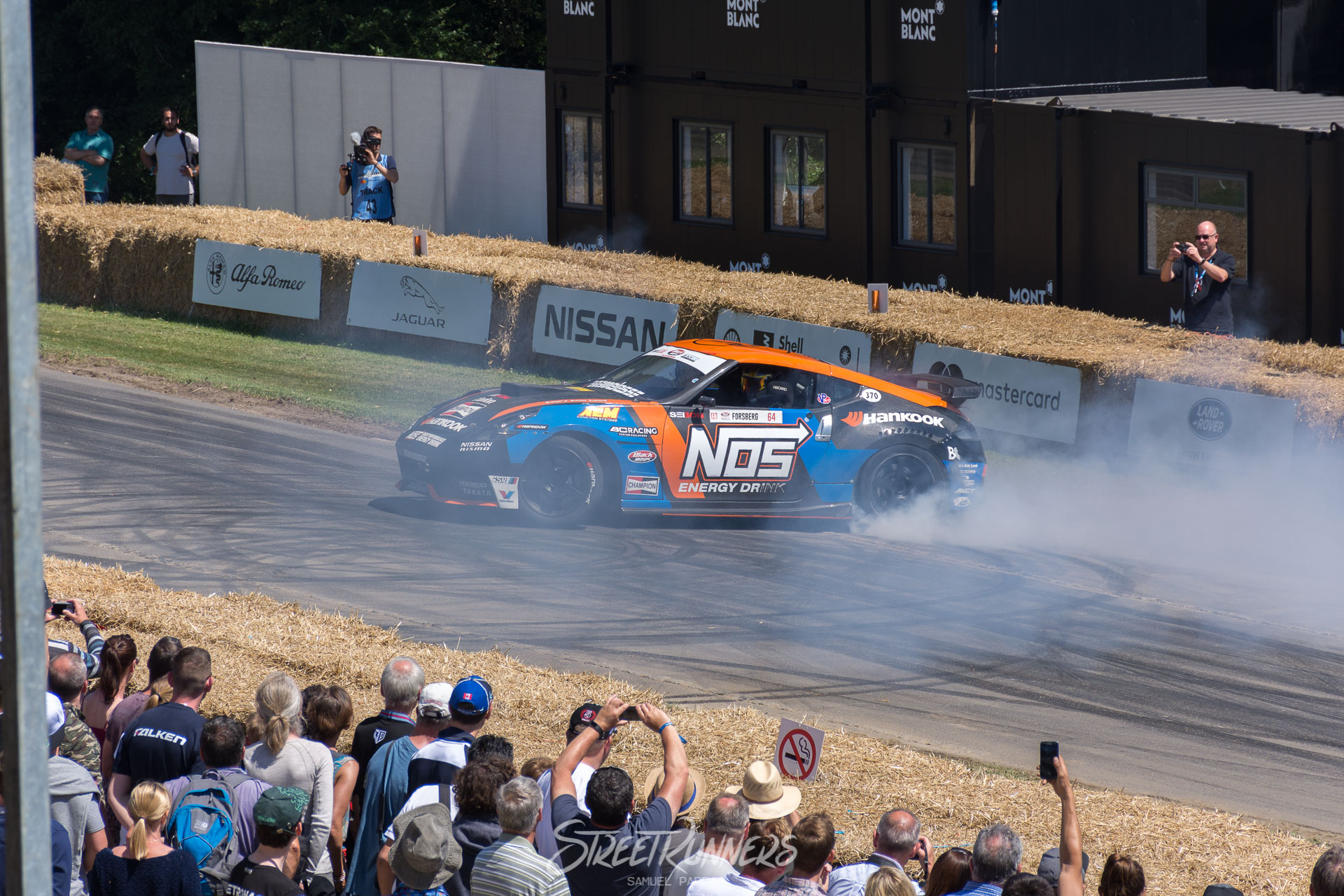 Besides the hill climb, the other big event in the Festival is a rally stage set on the top of the hill. It's not something that one can come across by chance, as it is only accessible by tractor. Upon arrival, the ones who decided to go through 10 minutes of non-stop bouncing around and dust eating while the tractor reaches the top of the hill were greeted by an incredible selection of rally cars of all eras.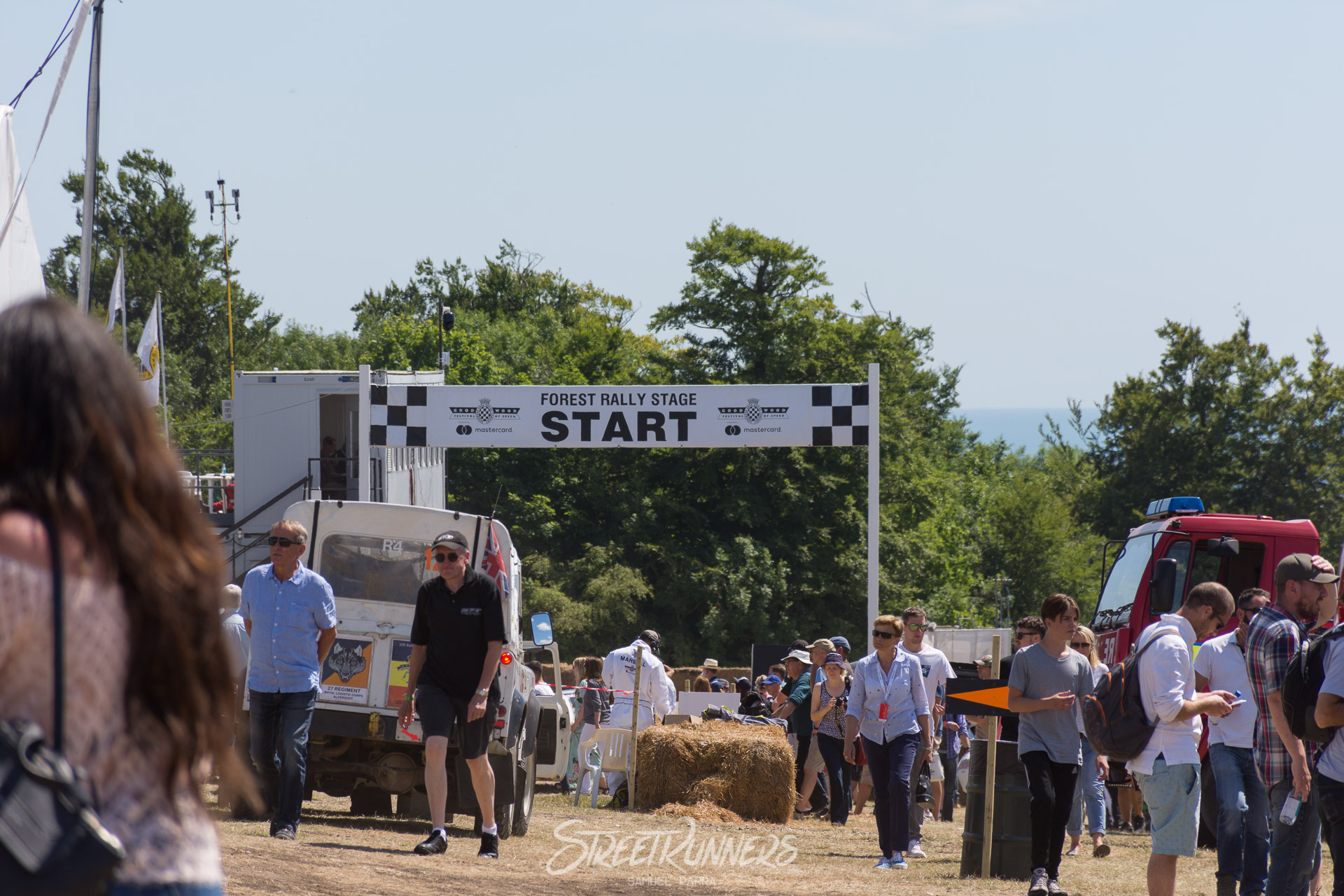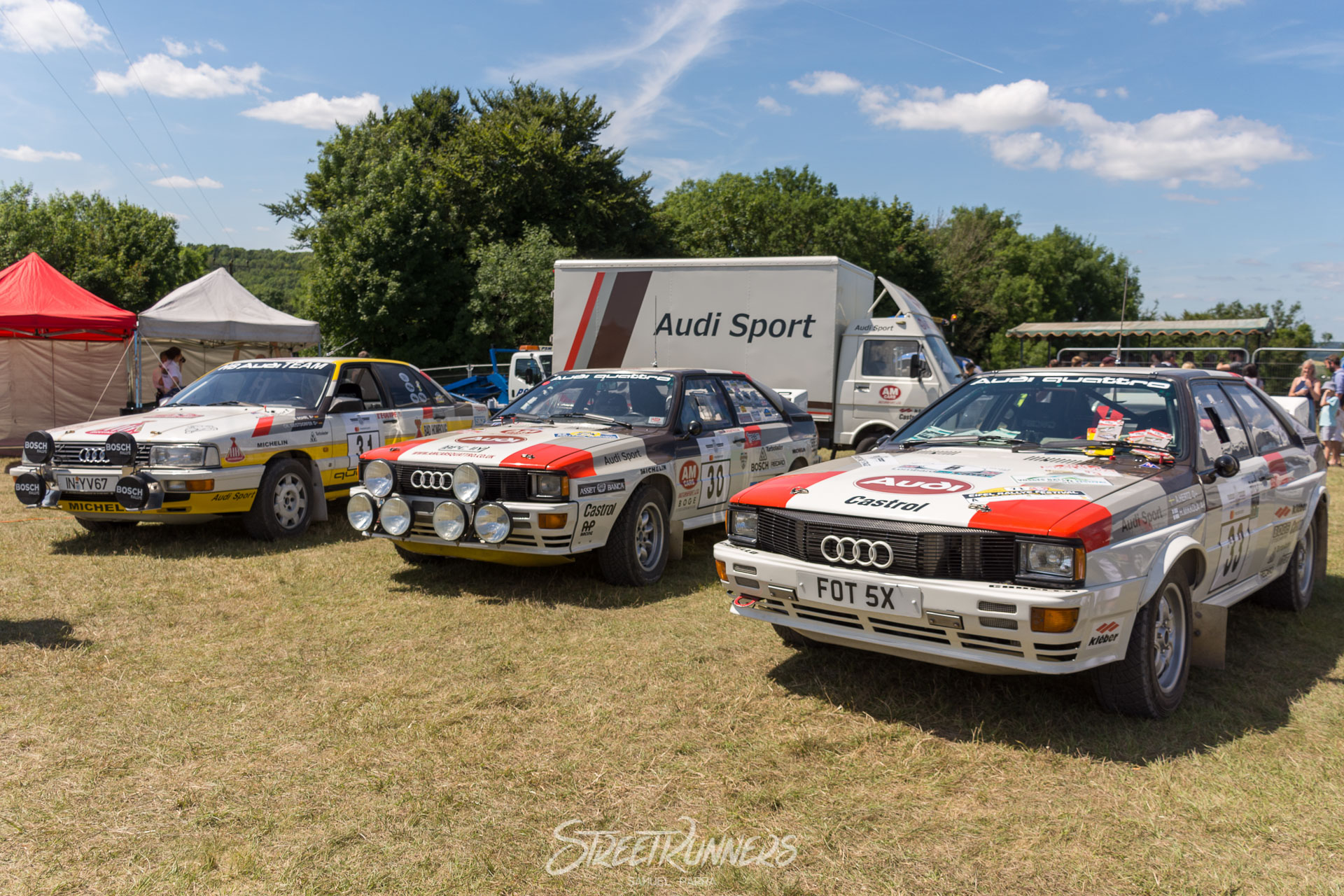 But amongst all the cars in there, it was a certain one that gave me goosebumps. When I first saw it I thought it may be a replica, but when I got closer and saw its license plate, I had no doubt: R19 WRC. The car in which Colin McRae won the Rally of Portugal in 1998. I remember watching TV and seeing that blue Subaru Impreza flying through the courses as if it was yesterday. That sight really touched me, in fact, I even got the R/C version of that car, which to this day I still have. And there it was, in 1:1 scale. It was the real thing.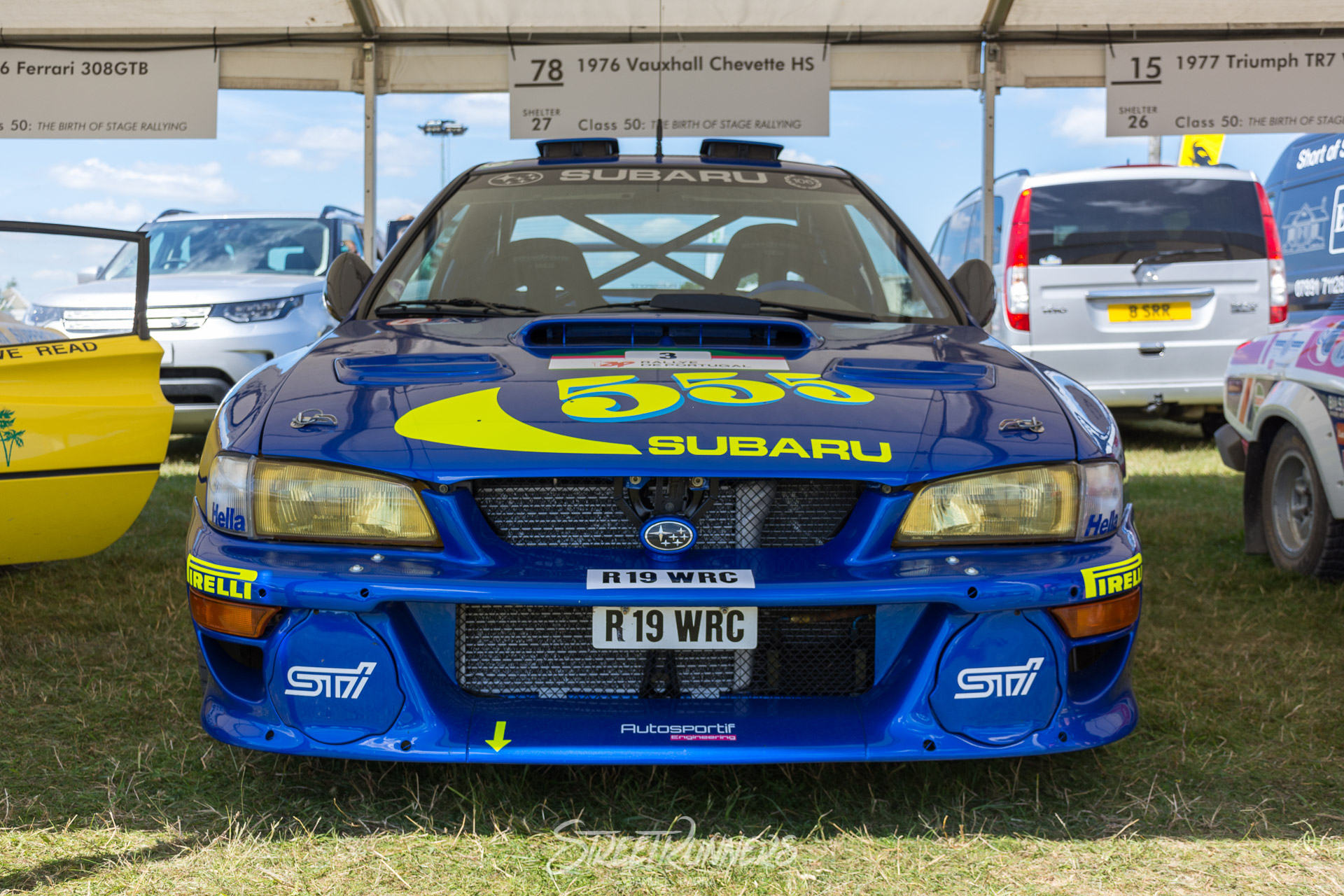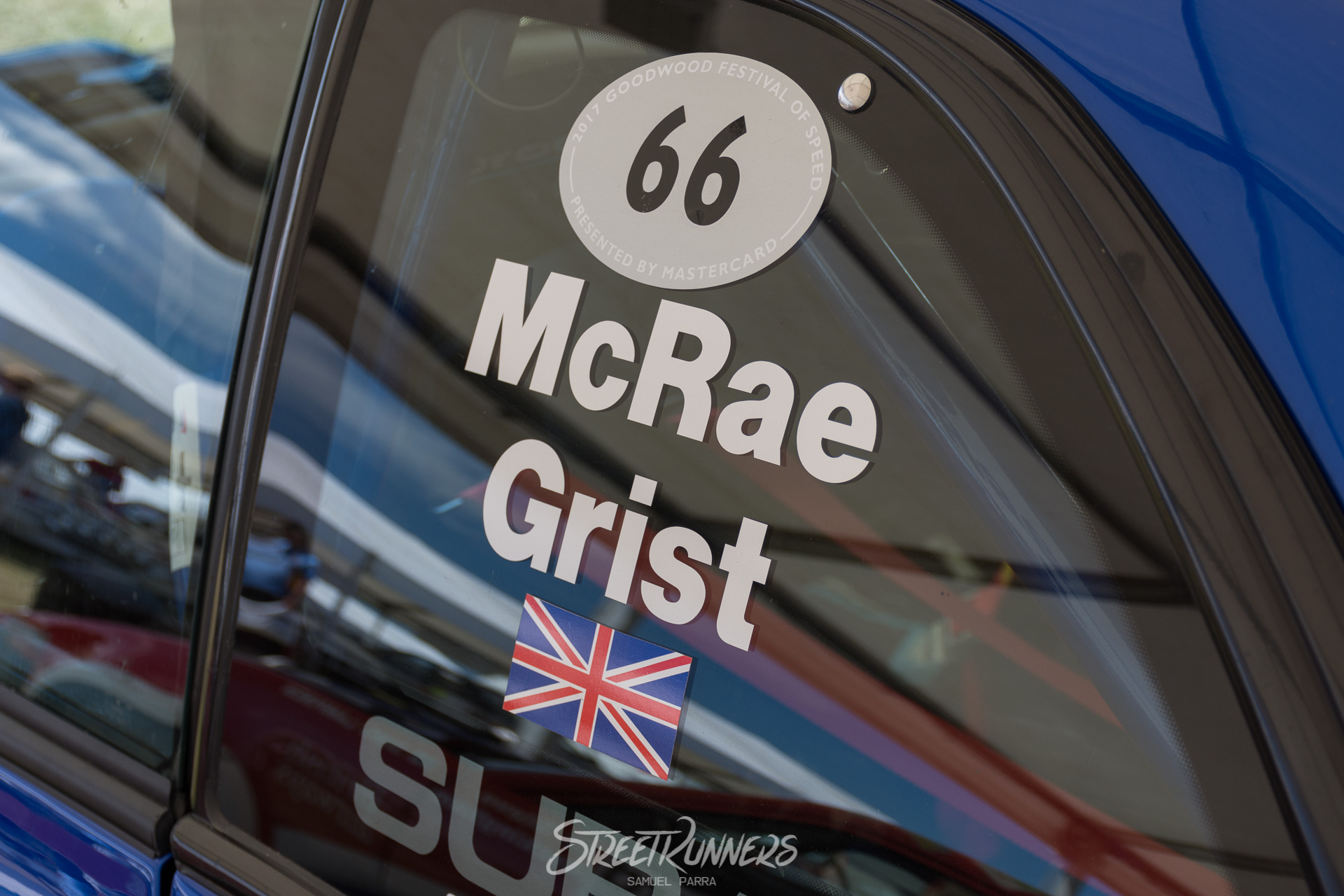 That wasn't the only Subaru with pedigree, as parked next to it was the Impreza in which Richard Burns took part in the Rally of Catalunya in 1999, amongst others.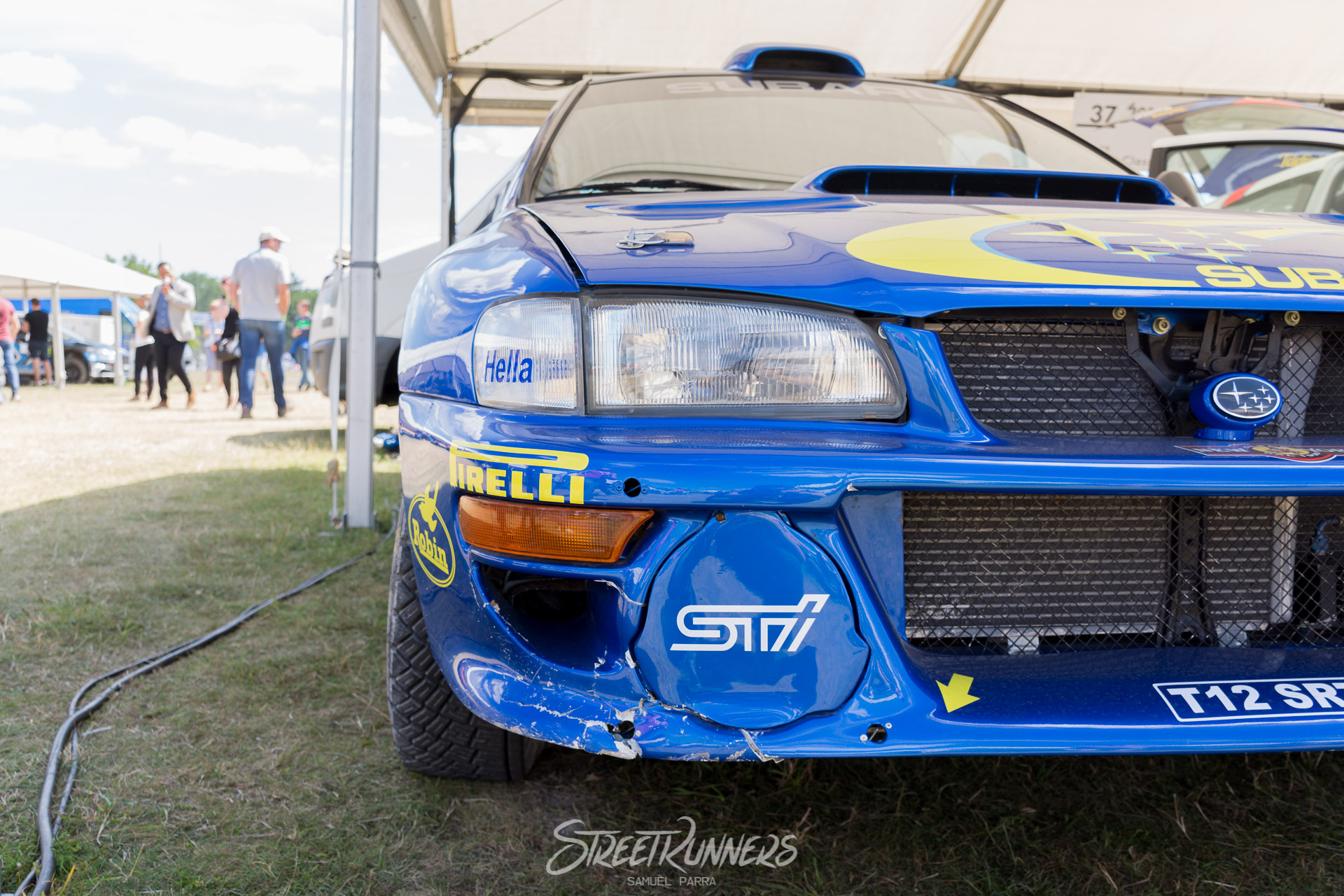 And speaking of rallies, how could I not talk about the Group B cars? More than 30 years after its disestablishment, those cars still have a legendary status among rally fans. And if there was a car which really stood out, that was the Ford RS200 without any doubt.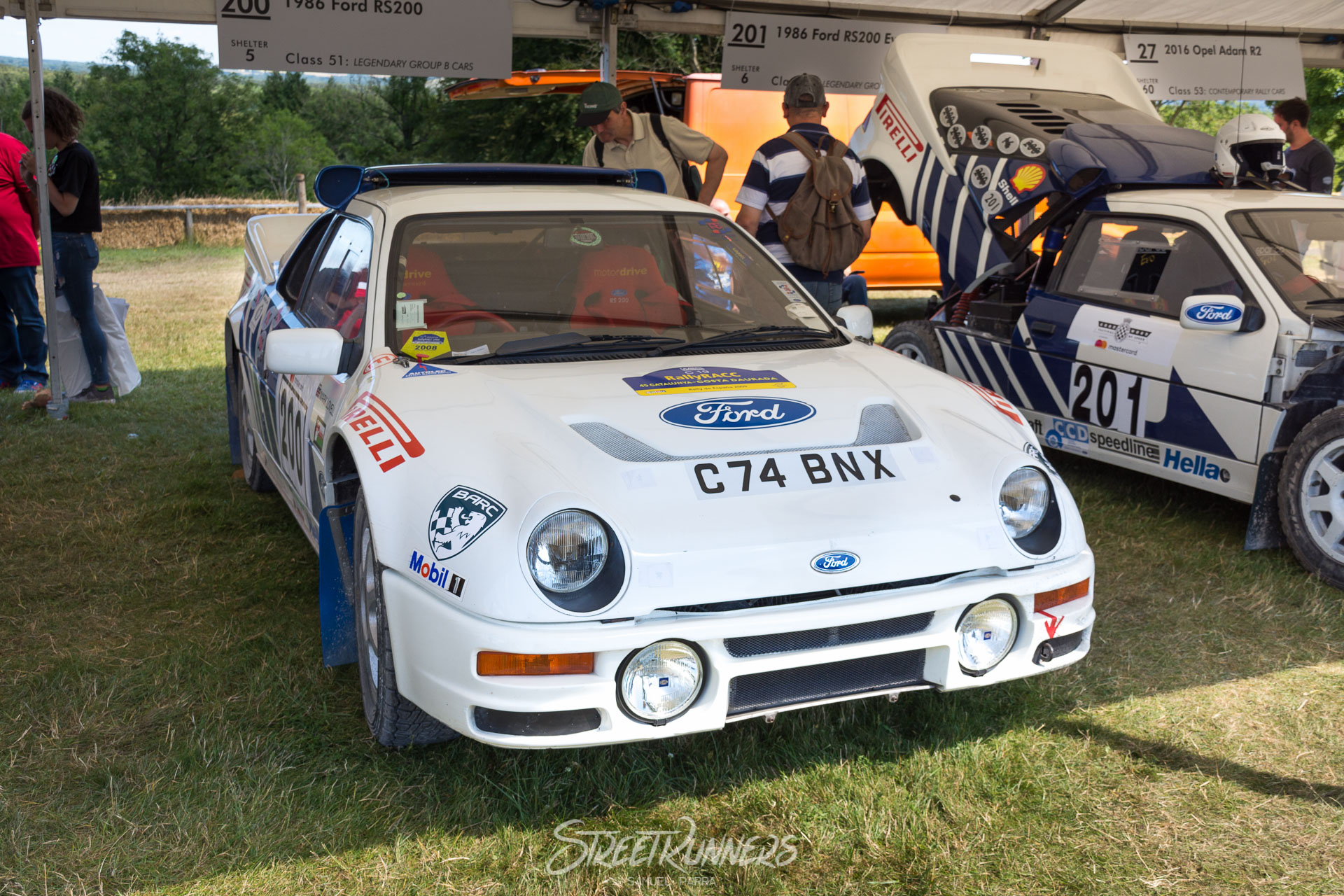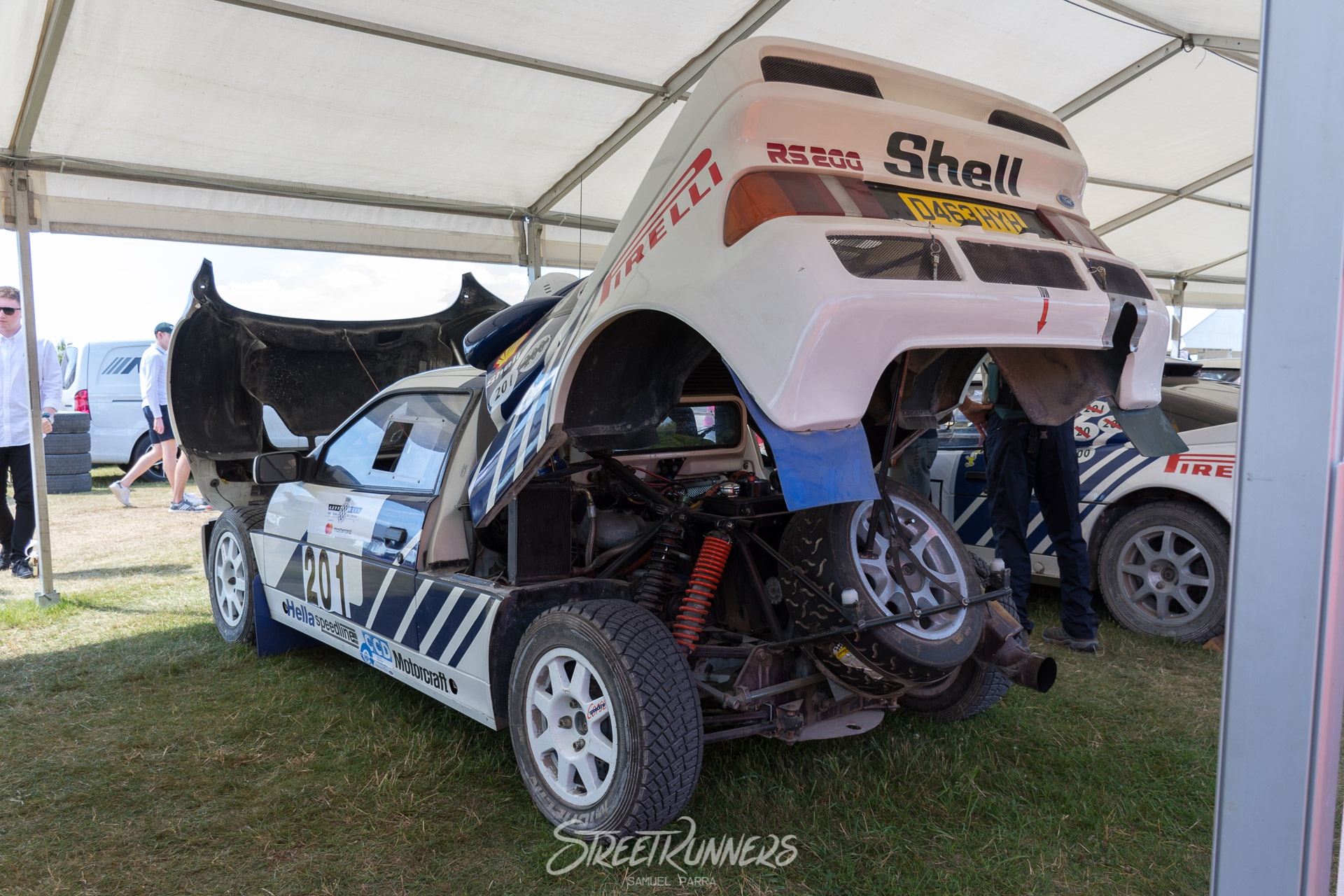 I could spend hours talking about each and every car I saw in there. Trust me when I say that the selection of cars in there was first class. In fact, have you ever seen an Aston Martin rally car?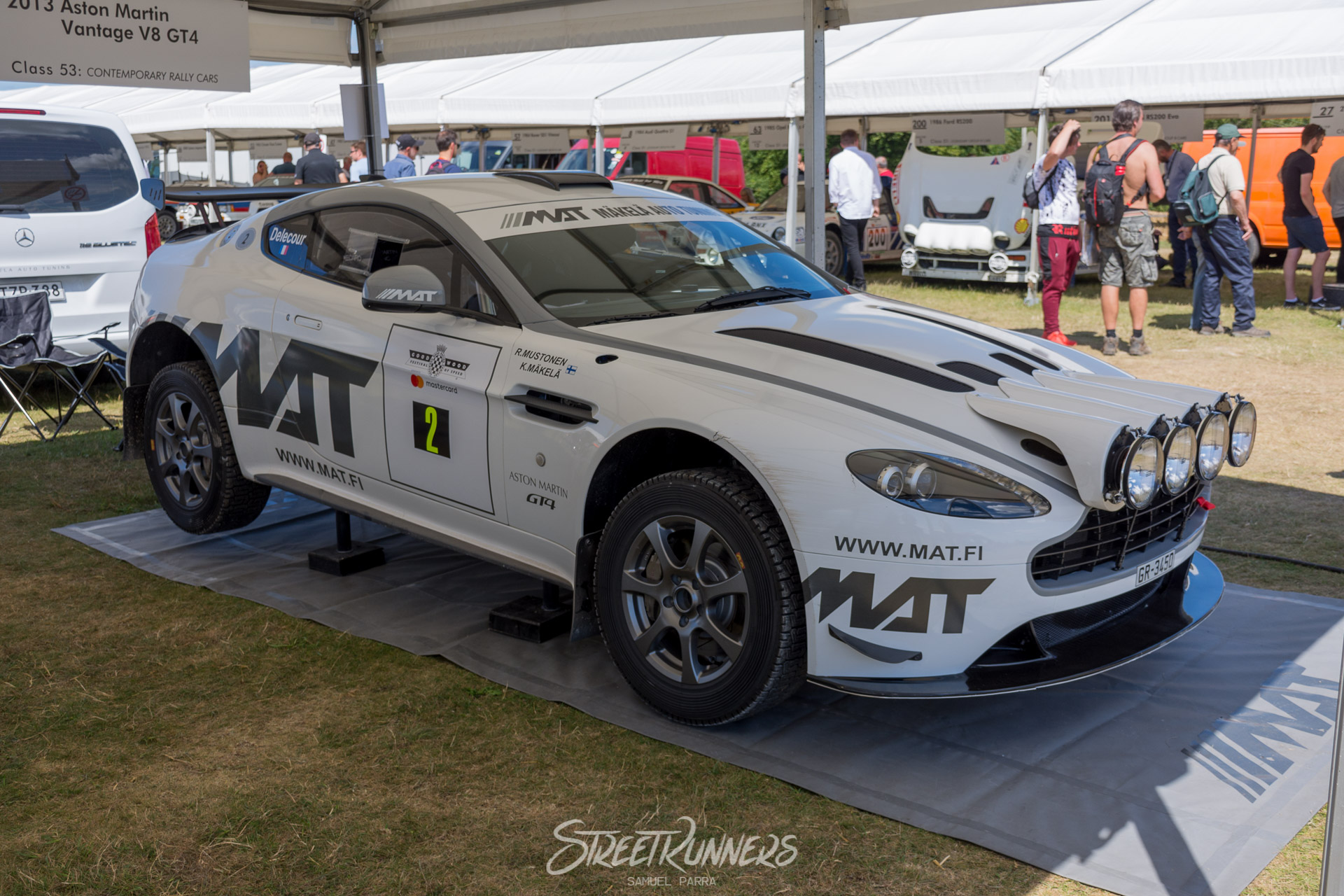 This has only been a preview of what Festival of Speed really stands for. There's still a lot more to be seen: car manufacturer's stands, exhibitions, the other groups of cars that went up the 1.16-mile course and even an overview of the amazing cars that were parked outside the venue. But that will happen in coming features. As for now, enjoy the rest of the pictures.
---