Mt Haruna: where fiction meets reality
- Samuel Parra
Coolest places often do not appear on travel guides. Being my third time in Japan, this time I wanted to explore some places which are difficult to get to using public transport, and in one of my day trips I ended up in Gunma prefecture, about 65 miles northwest from Tokyo.
Mountain passes around Gunma were witnesses of drift's beginnings in the 80's, and to this day they still are gathering points for Japanese enthusiasts to practice this sport when the Sun goes down.
I could highlight an endless number of locations, but if there's a truly iconic mountain pass for me, that must be the one which goes from Mount Haruna's base to its lake, at its top.
What does it make it so special?
This:

I don't think there are many StreetRunners readers who don't know about Initial D. For those who haven't heard of it, Initial D is a Japanese manga -and later, a TV series- who follows Takumi, a teenager who drives a Toyota AE86, while he races in different Japanese mountain passes. What is so special about this manga is its realism, and that's because all cars, the types of drift that the characters do and all the car tech talk that happens in it is very, very precise. In fact, drift professionals such as Keiichi Tsuchiya were consulted during its creation, and that makes it really interesting even for those who are not very keen on anime.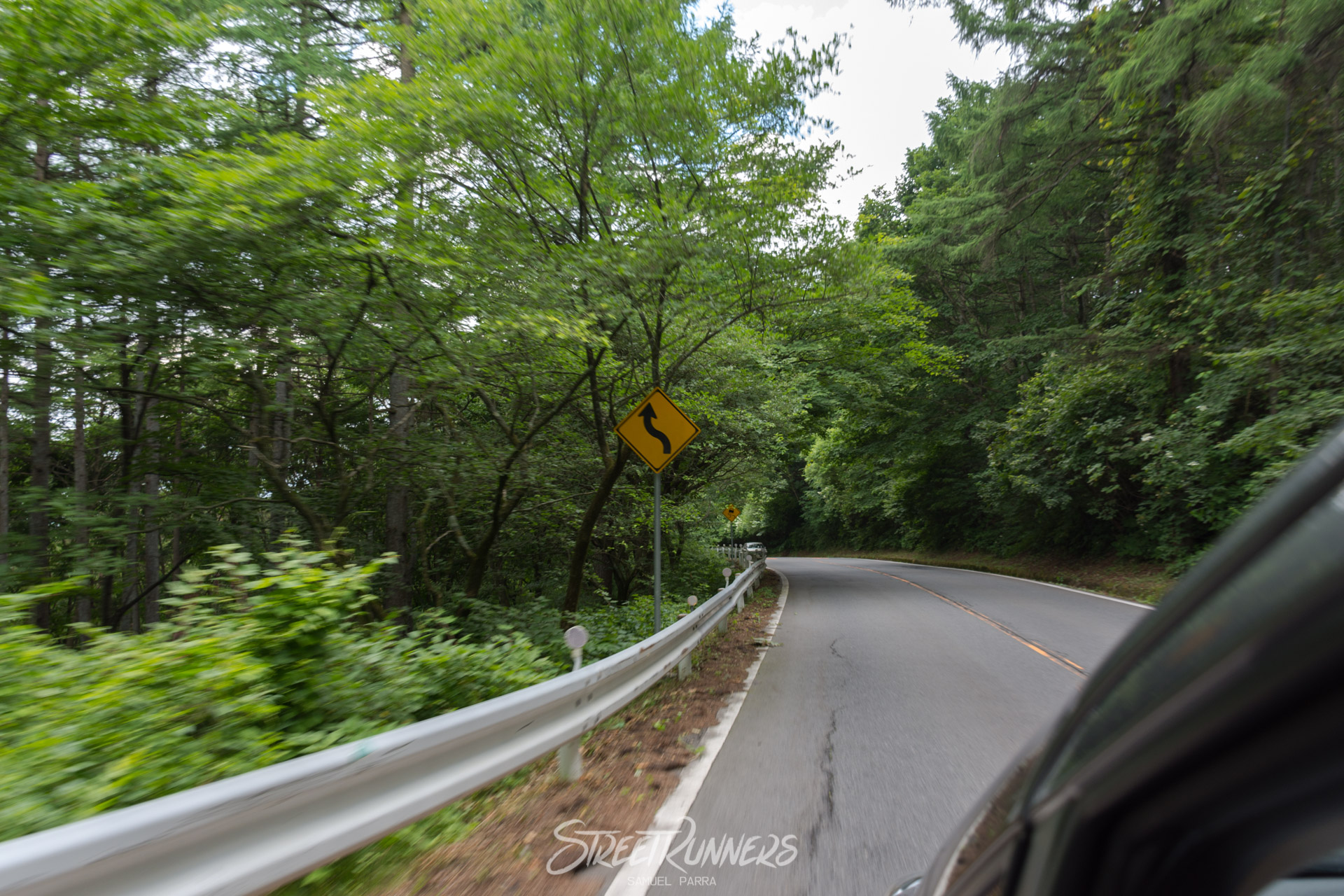 On a personal level, this series is one of the reasons why I love cars. And being able to drive through some of the roads that inspired the stories I have grown with made me shiver.
The main character, Takumi Fujiwara, is forced to drive, as his father wants him to bring tofu from their family business, at the base of the mountain, up to the hotel on top of it. Of all the places that appear in the manga, this is the only one which doesn't have a real name. It is known as Mount Akina. However, the road which goes all the way up to the lake is perfectly recognizable, and it only takes a few minutes on Google Maps to find it: the road which goes all the way up through Mount Haruna.
I didn't know what to expect when I got there. I didn't even know if I would recognize the place, or I would just drive past it. But there wasn't any doubt. The straight road with one lane in each direction which serves as a start point for races in Initial D, the water tower in one of the sides and, of course, stickers of different drift teams from across the globe who have also come to this point of the japanese geography which has no apparent interest for tourists.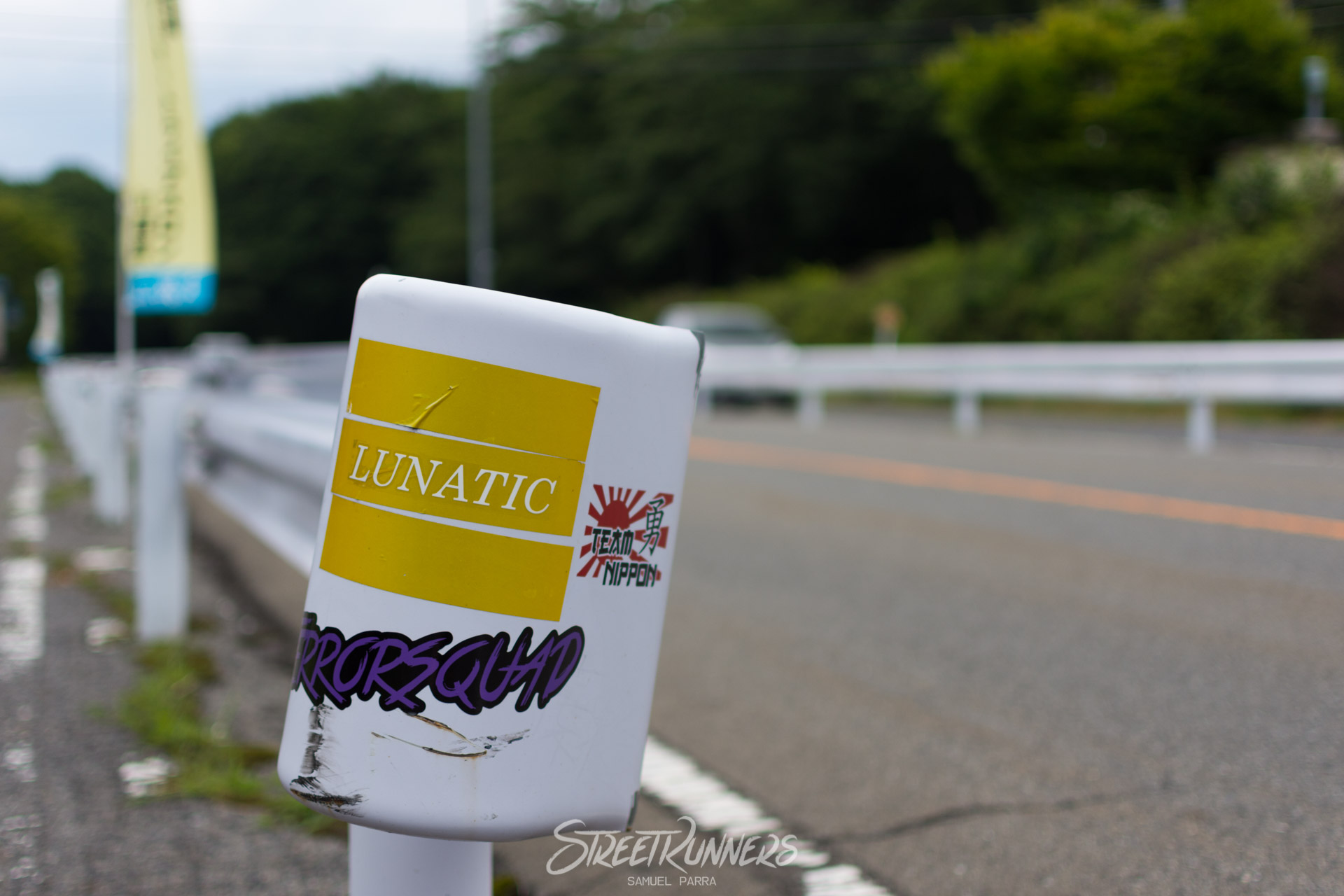 Even though it was midday, one could see that the atmosphere at night was very different. Tyre marks…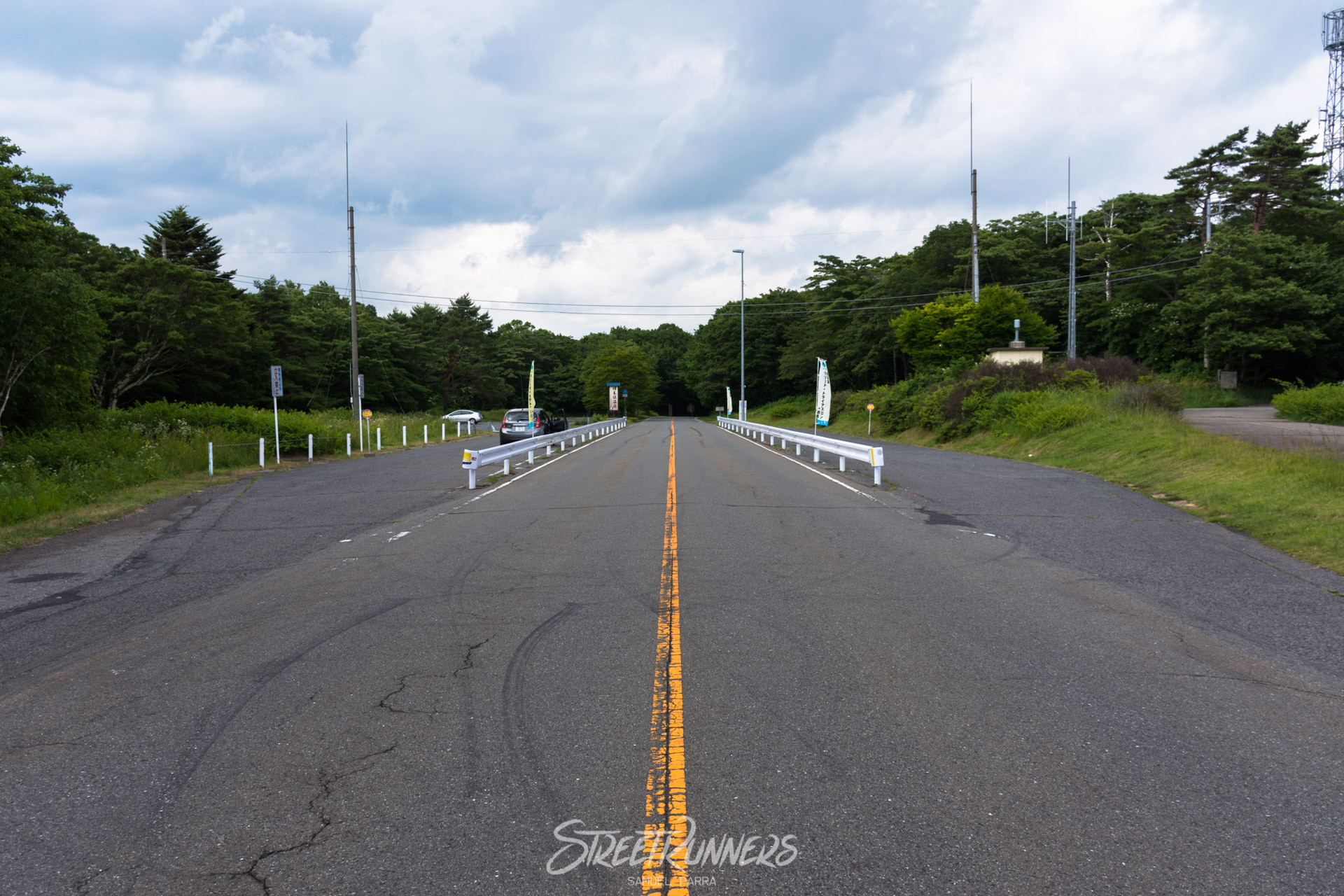 Barriers which had been witnesses of some rough nights…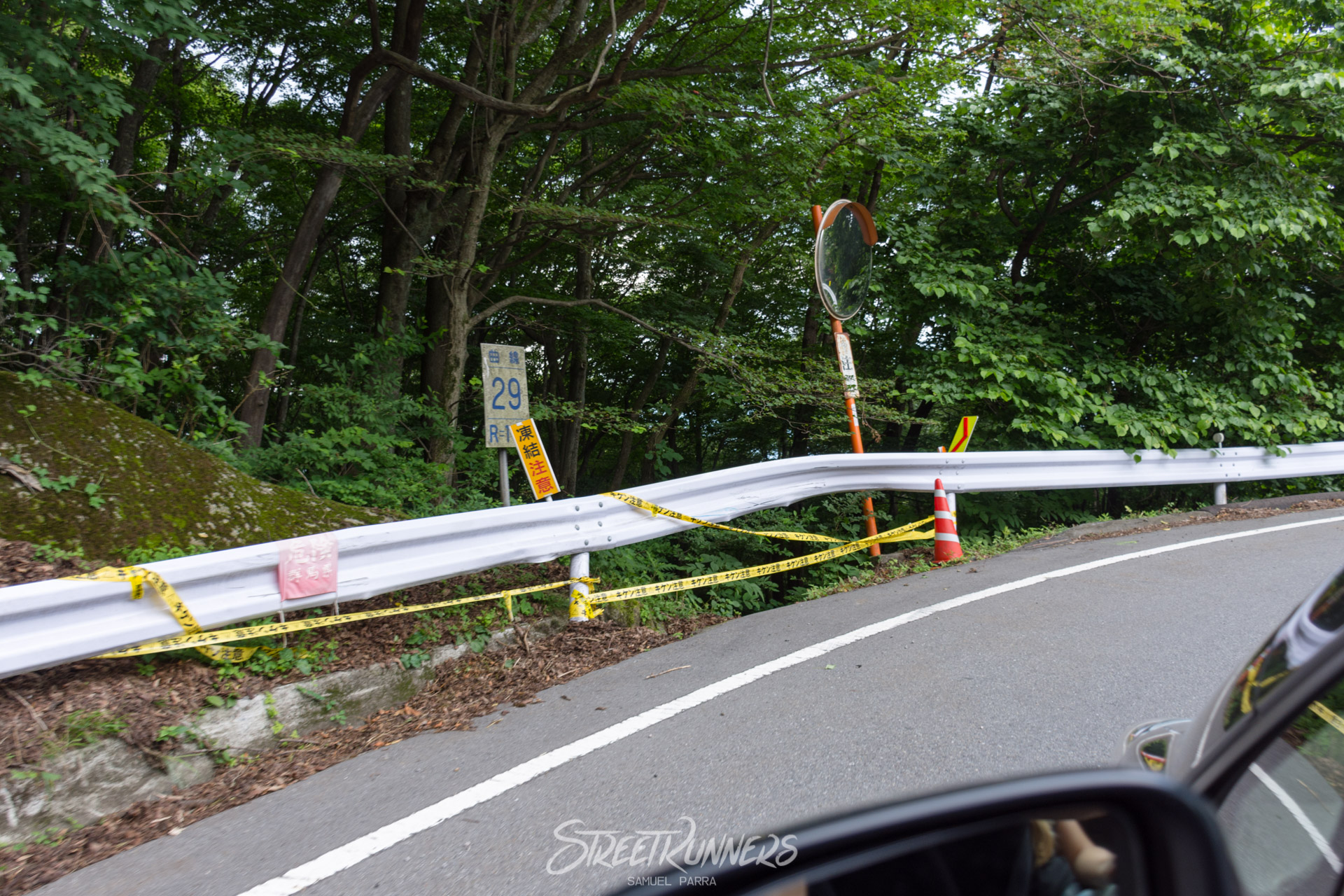 I was standing not only at a TV cartoon location. I was visiting the cradle of Japanese drifting, of teams who came to this road to challenge other teams, I was in the place where a culture that has extended to every corner of the world and is now part of automotive history was born.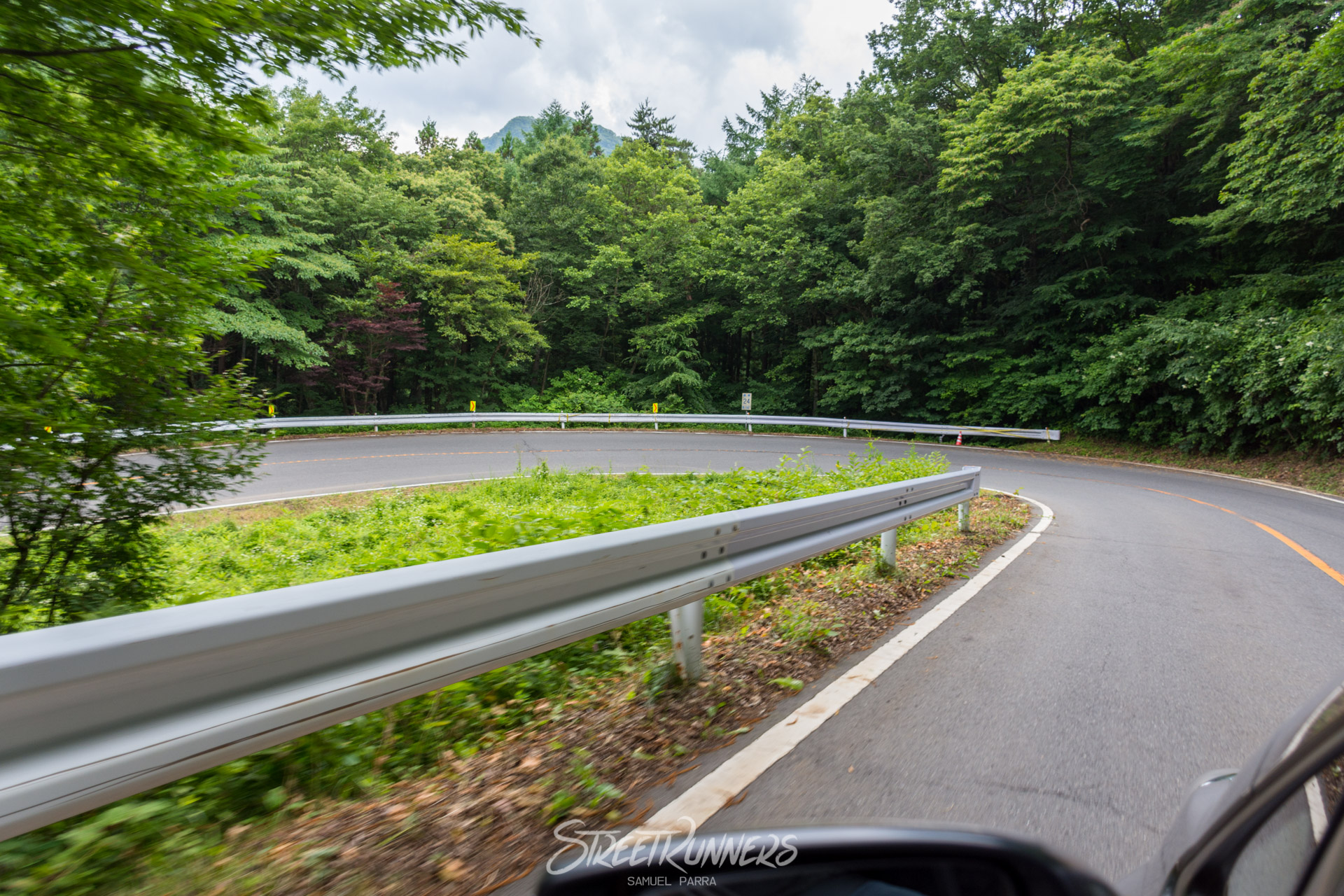 I can't recall how much time I spent leaning on a barrier, just seeing cars come and go while I wondered if those guys who started going up and down these mountains like crazy really knew what they were creating. It's an interesting phenomenon: like Woodstock, it's been years until the rest of us could appreciate what was being shaped back then.
I decided to continue driving up the hill and see the lake and the hotel, but not before leaving my own mark in there.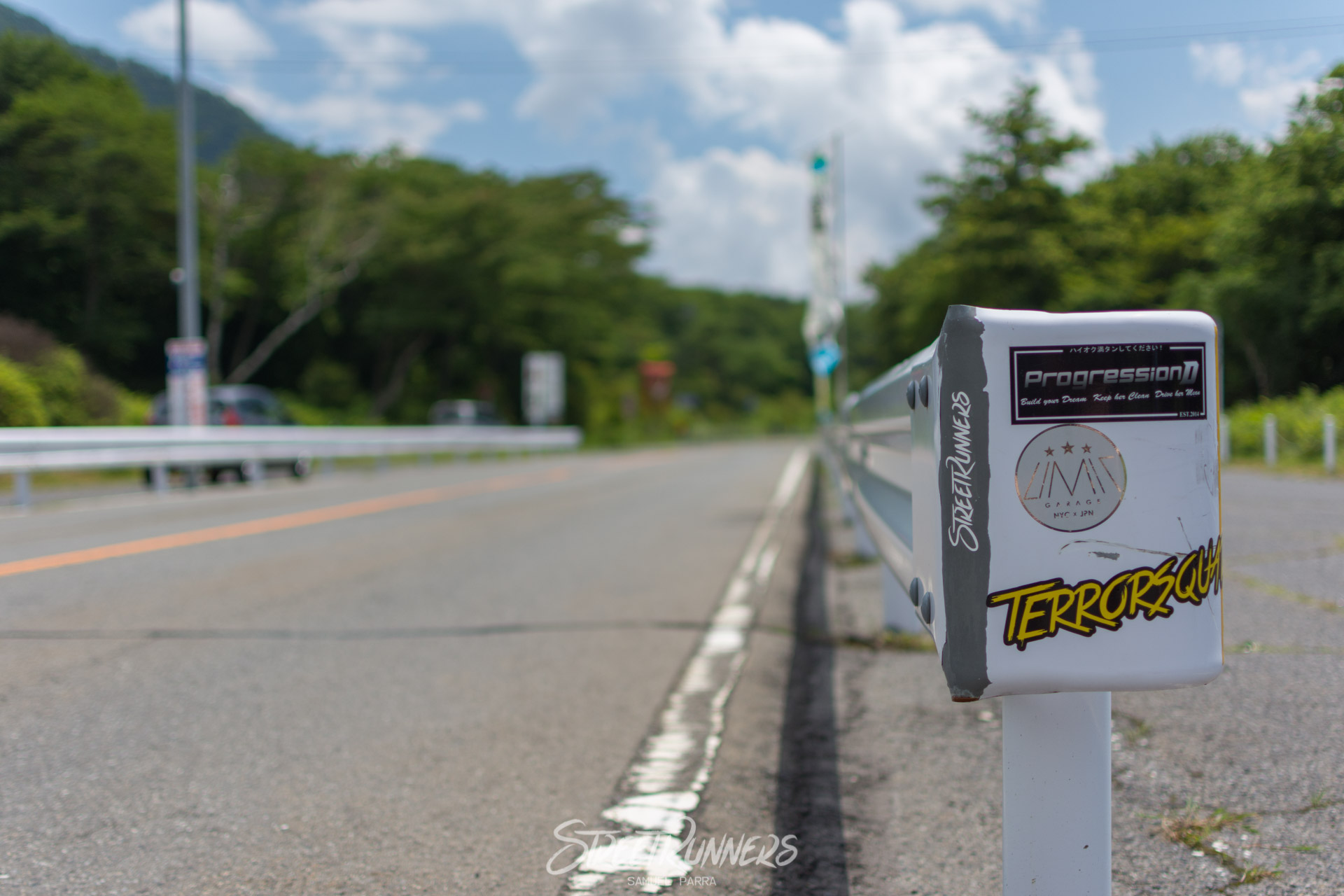 If there was still any doubt of the place I was, it's at the top that all the pieces fall into place. The lake, with its swan-shaped boats, and the hotel on one side. Everything is exactly as in the series.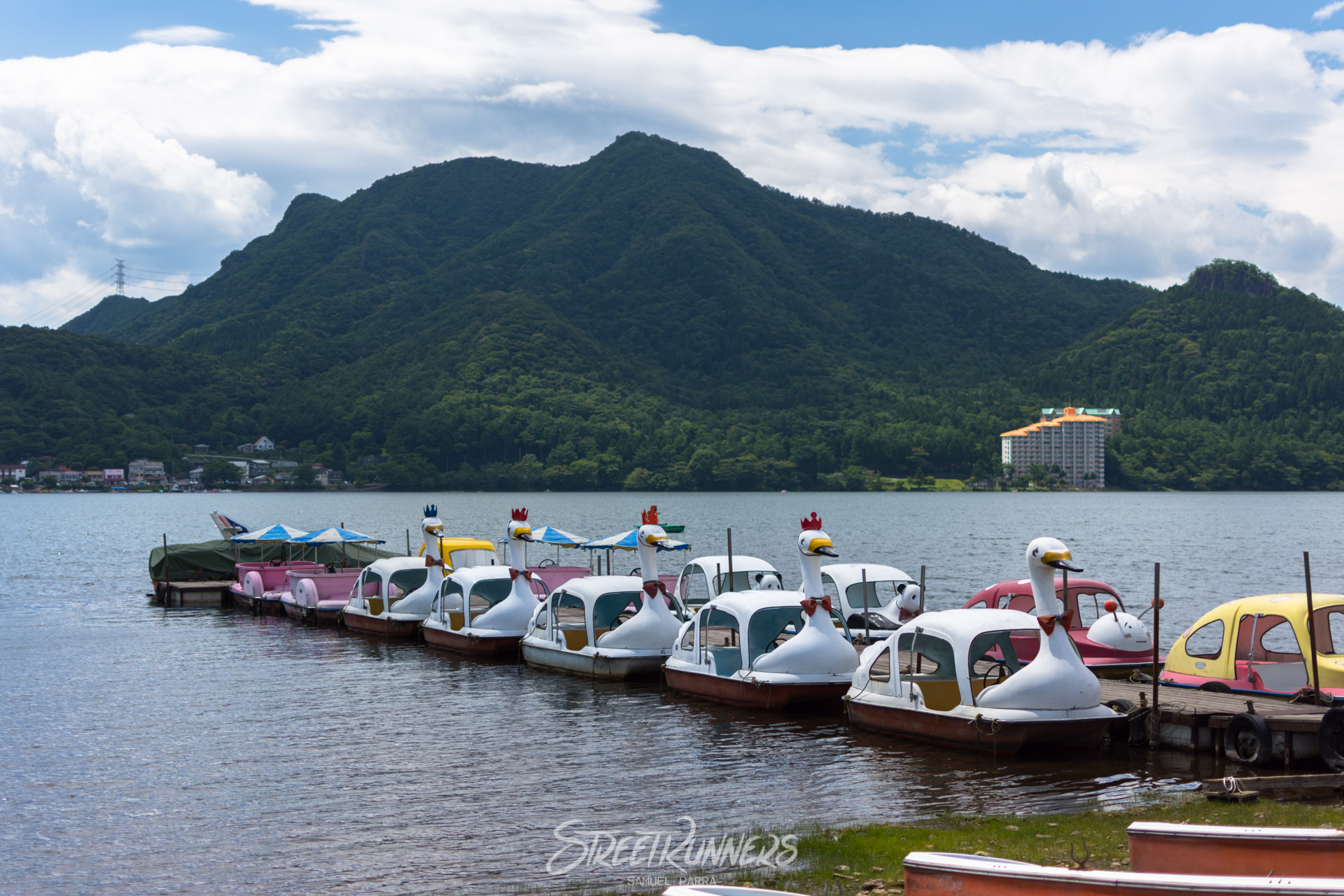 After a walk around the lake, I decided to go back to where I was staying just outside of Tokyo, and while I was driving through the famous 5 consecutive hairpins on the road that would take me to the city at the base, I spotted something that made me smile. The reason why Takumi, in the series, is being challenged non-stop by street racers from other prefectures: a hairpin in which he drives (apparently) too fast using the gutter to the side of the road which, effectively, exists and can be used when driving.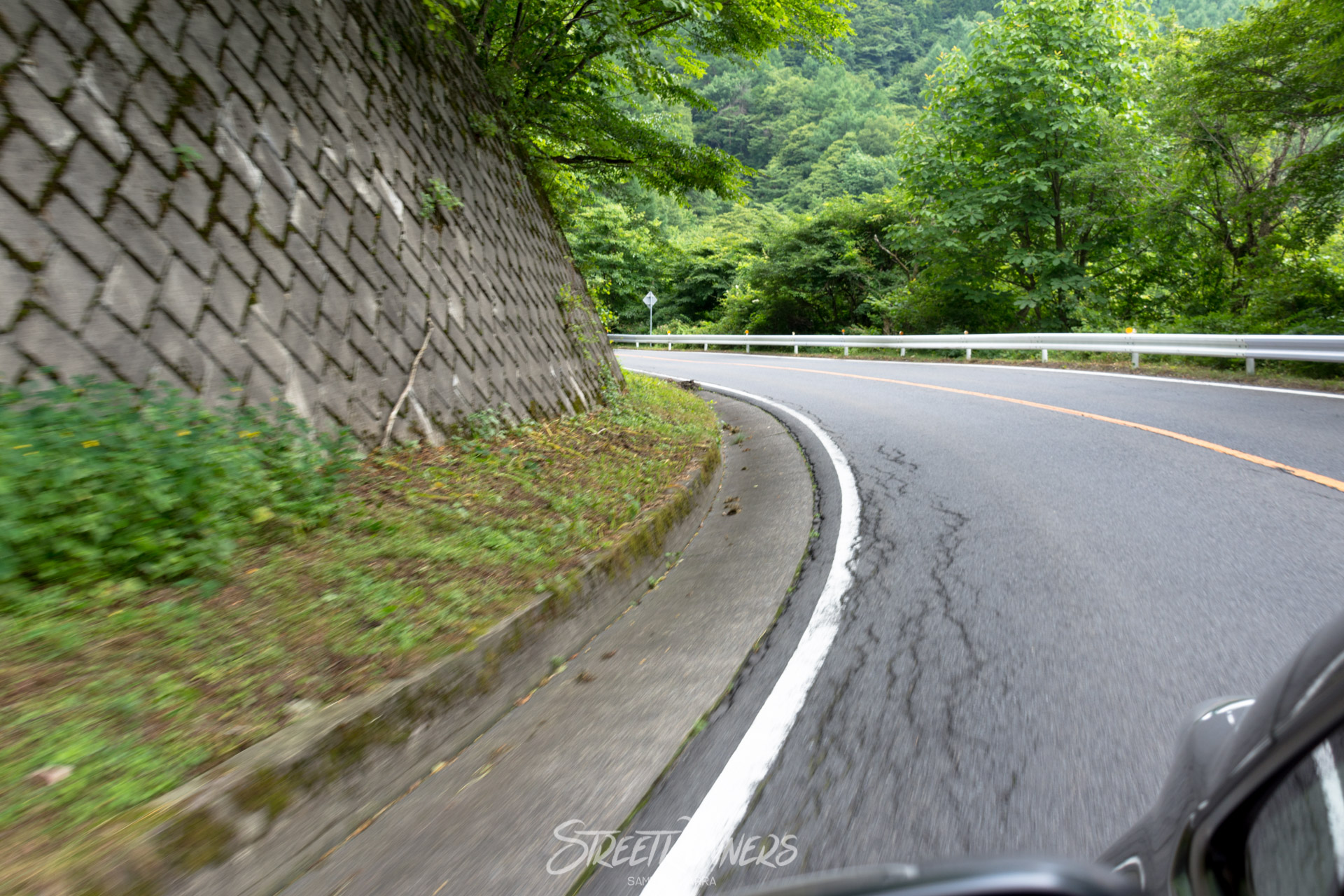 I feel like I should apologize. I don't know if this feature was what you were expecting, as there are no car pictures, but this is something I was really willing to do. If you've watched Initial D you'll understand why, and if you haven't done it yet, I suggest you give it a chance. Before you realize, you'll be hooked up to Takumi's adventures to the rhythm of Eurobeat.
Final note: As I said, everything that appears in the series is based on real events, even the character of Takumi and the tofu shop. Albo, a Youtuber who is living in Japan, is making a documentary on grassroots drifting in Japan and the similarities between Initial D and real life. If you're into this topic, be sure to check some of his episodes of  DriftHunter, you won't regret it.