Swimming against the current in Hong Kong
- Samuel Parra
This past December I decided that, for once, I didn't want to be cold in winter. So I planned a getaway from Barcelona's low temperatures looking for a warmer new year's eve. The chosen destination was China and, as it has become the common thing to do lately, when I planned the trip I also organized a short visit to Hong Kong to get a feel for the local automotive culture.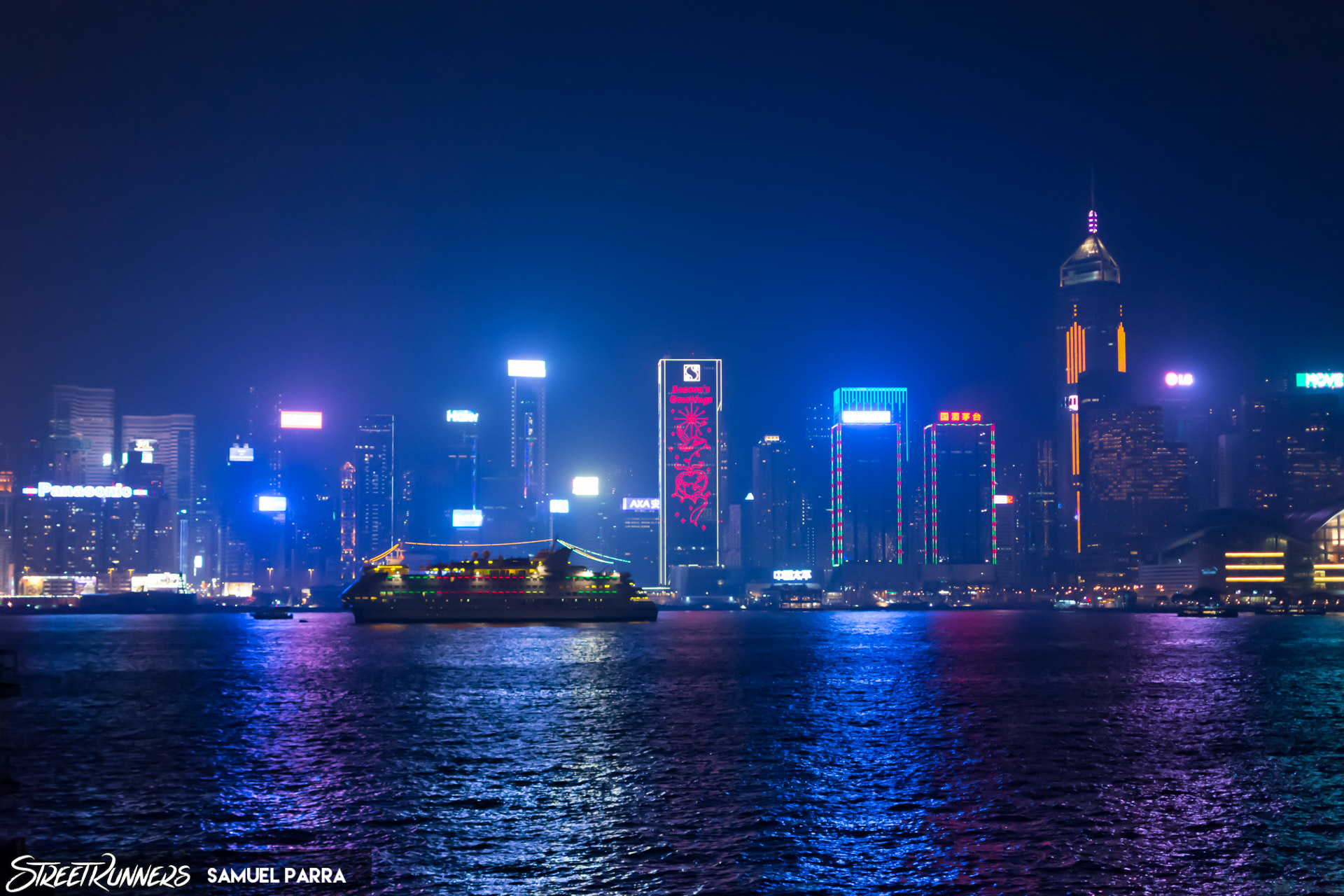 Upon arrival, one of the first things that stand out is that HK is a region of contrasts. Old cars and buses which release their exhaust fumes to the atmosphere share the roads with a legion of Tesla Model S, the car in fashion. As the government levies high taxes on new cars (in fact, in some cases they are higher than the car's price tag itself) as a measure to try to stop the air pollution which affects the whole area, Elon Musk's vision of a 100% electric car, combined with the fact that -at least for now- the government doesn't tax these kinds of vehicles, has made it one of the most popular choices at the moment in Hong Kong.
On top of that, let's not forget that Hong Kong is an island with narrow streets, road surfaces in very poor condition and 24/7 traffic jams. That's why it's even more praiseworthy that there are people that, even having everything against them, still do what they (and we) like: cars which go against all that would be considered rational in a place like this, cars which for the vast majority of people have no sense.
But if there's a name that stands out in the area within this category, that is ReinART.Design. This workshop, founded by a group of friends, has become the reference regarding widebody kits in Hong Kong. They also do other types of jobs such as intake and exhaust systems install, and even ECU tuning, but it was their passion for aesthetic modifications what made them earn the title of RAUH-Welt Begriff official shop in the area.
And the truth is, they didn't waste a second. With 6 RWB cars already on the streets of Hong Kong, and quite some more scheduled for this year, RAUH-Welt HK is one of the most important branches of Nakai-san's brand in the world.
With this background, it was obvious that I could not leave the city without seeing the workshop by myself. And after some talks with Justin, one of the founders, a day and time were scheduled.
Their shop is located in Kowloon Bay, and it's quite easy to spot other premium car workshops around the area. However, it's only in here that you can see cars such as Poison, Nakai-san's last creation, which welcomed us on the street as we got to the place. In fact, it was so recent that it still had its provisional registration plates. After meeting Justin, he told us that on that same day a local magazine was about to do a feature on the car and the owner had just lent it for the morning.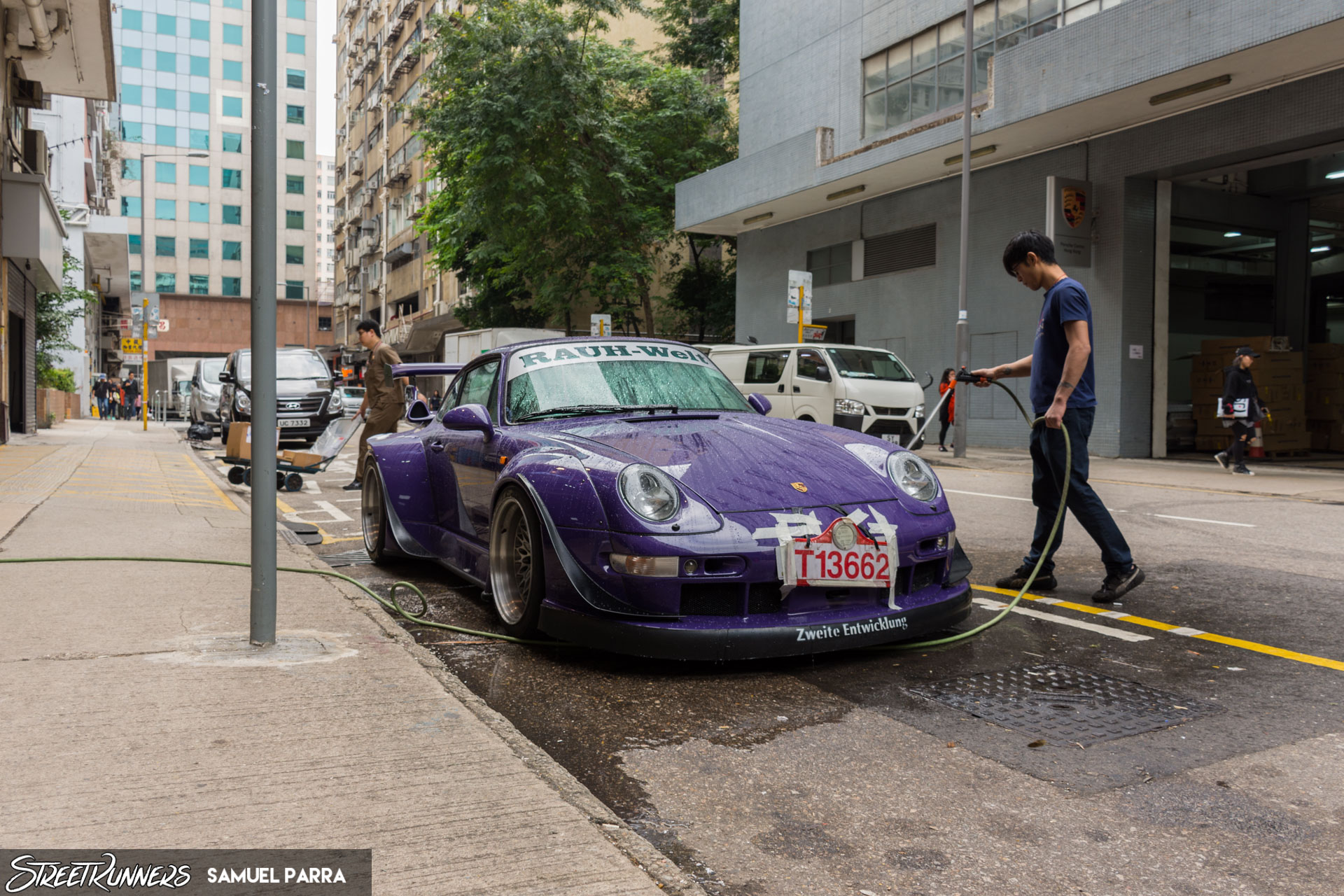 Space comes at a premium in Hong Kong, and the workshop is no exception. They make use of every available inch. During the shop tour we saw, among other projects, ReinART's own shop car, a MINI with a Liberty Walk widebody kit installed.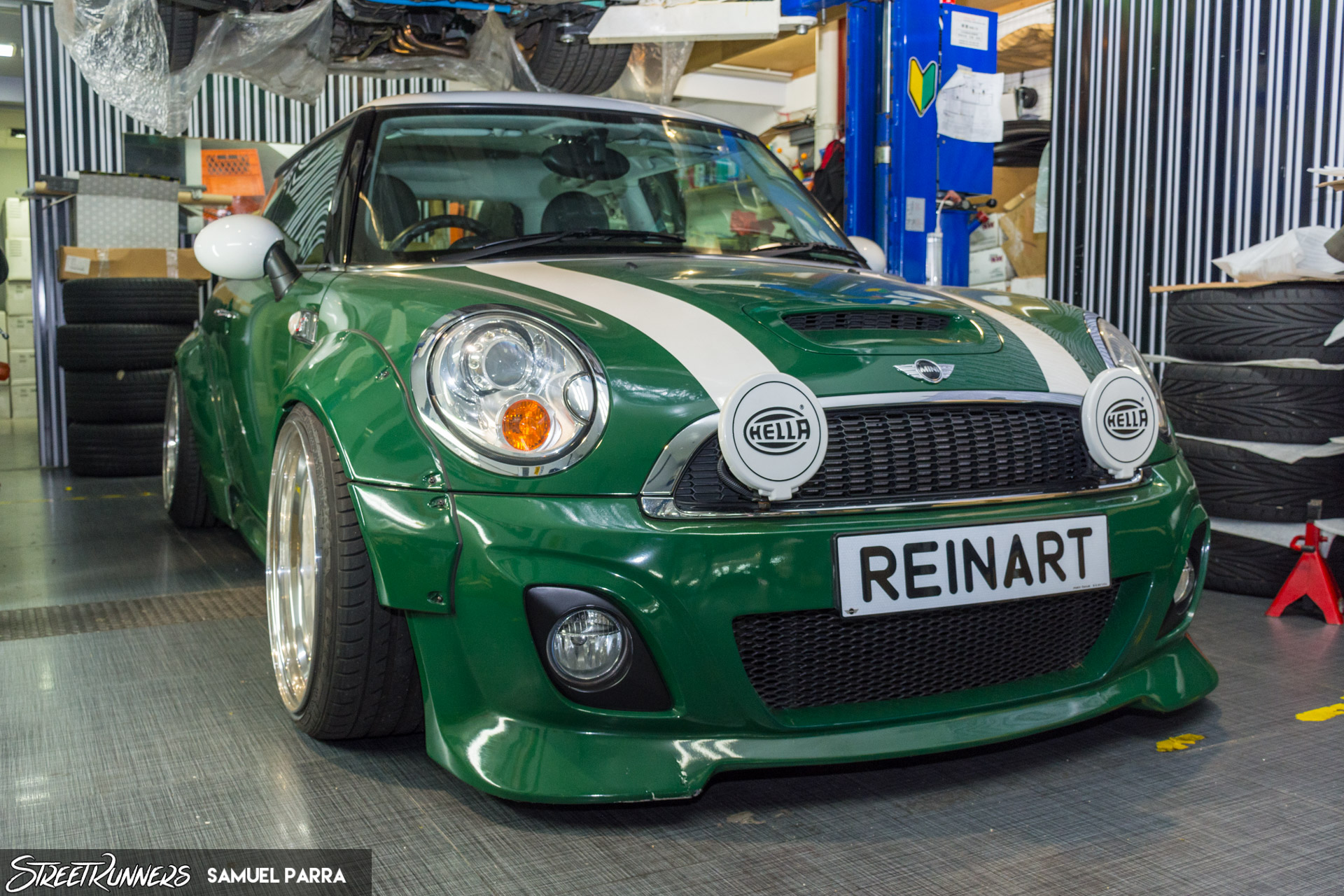 And talking about widebody cars (didn't I say these guys are crazy about them?), there was also this sick Ferrari 430 which had also received the Liberty Walk treatment. I've always thought that a Ferrari has to be red, but I must admit that the matte black color this 430 was wrapped in, together with its carbon fiber details, made it look menacing. The icing on the cake were the 20" PUR LX22.V3 wheels.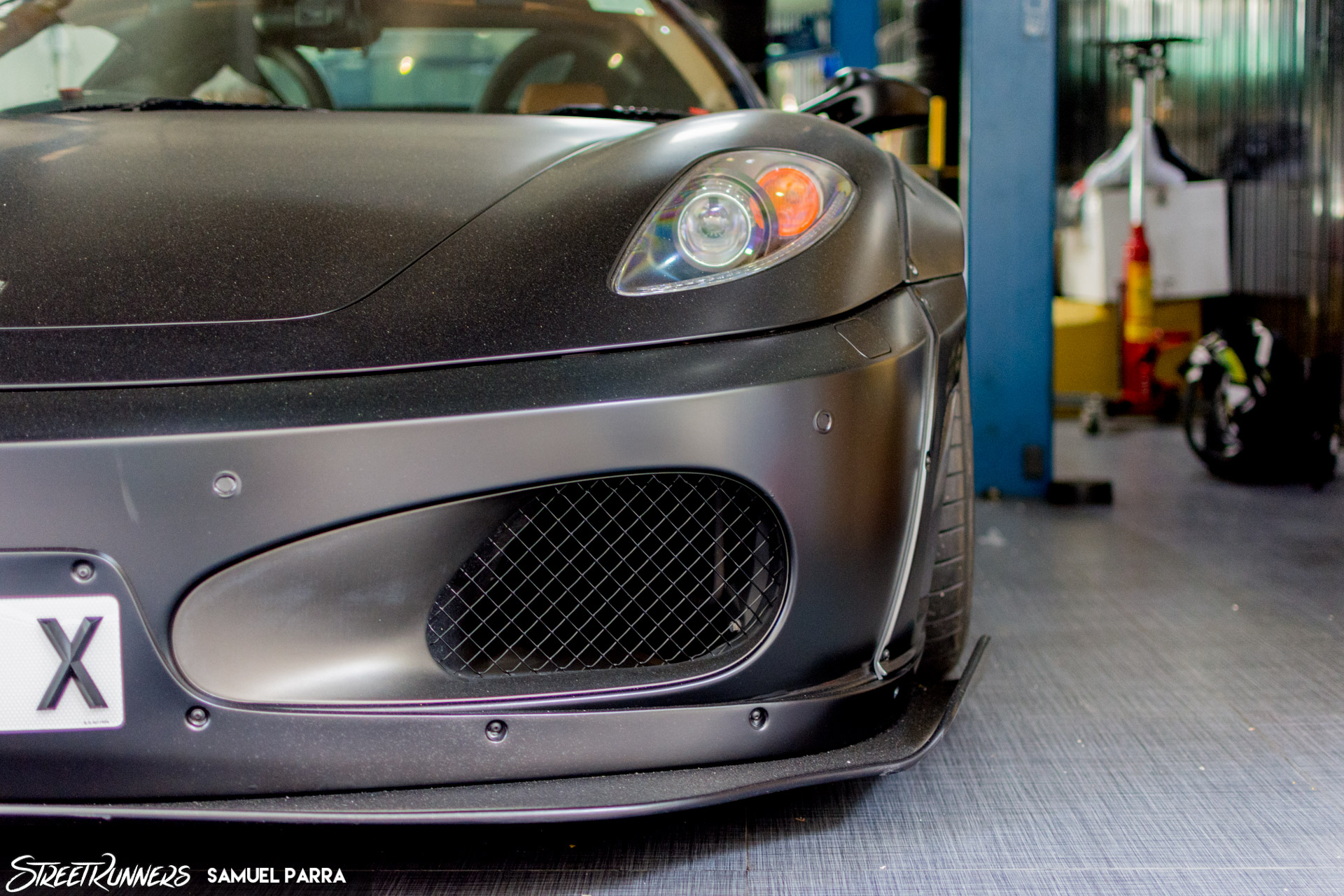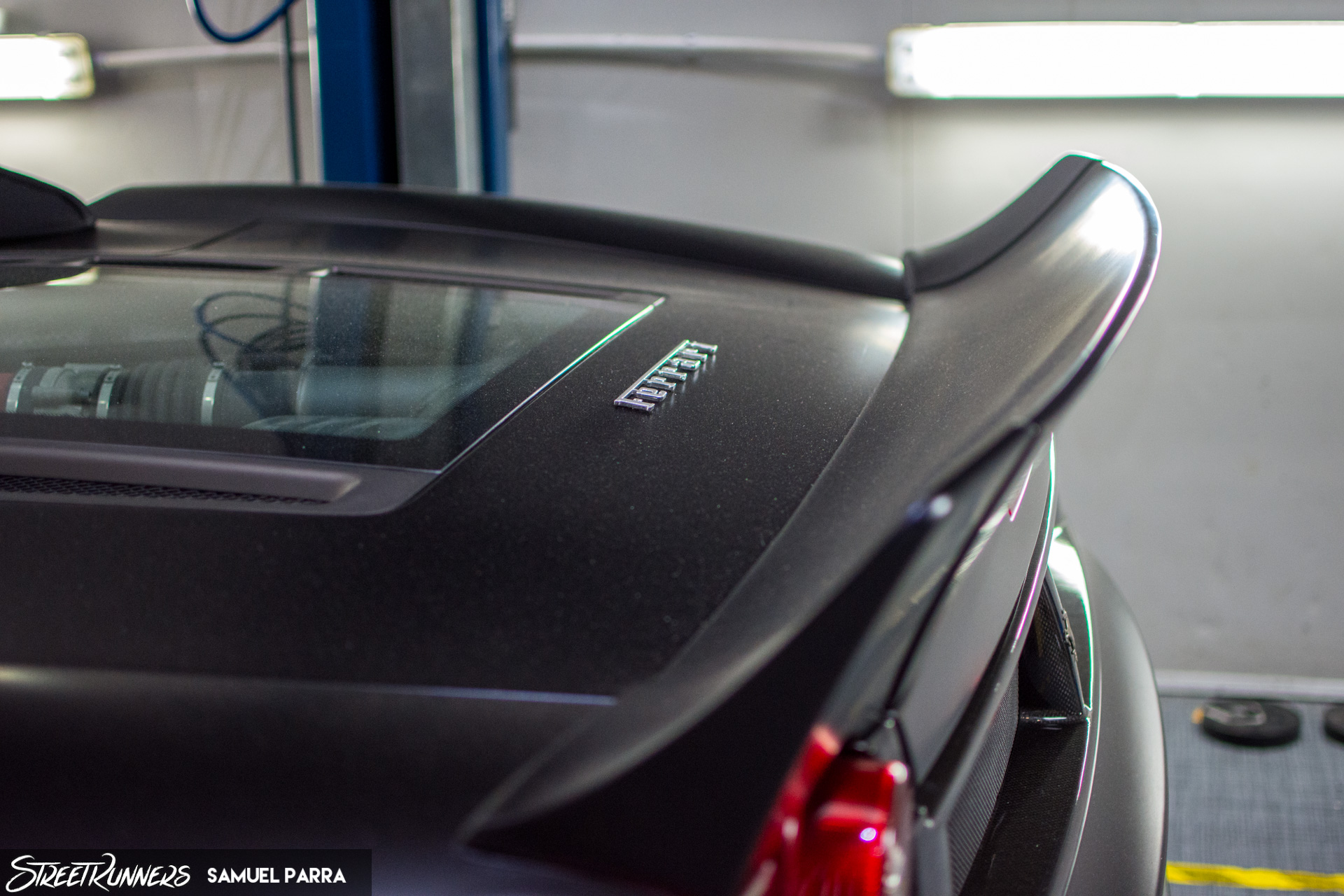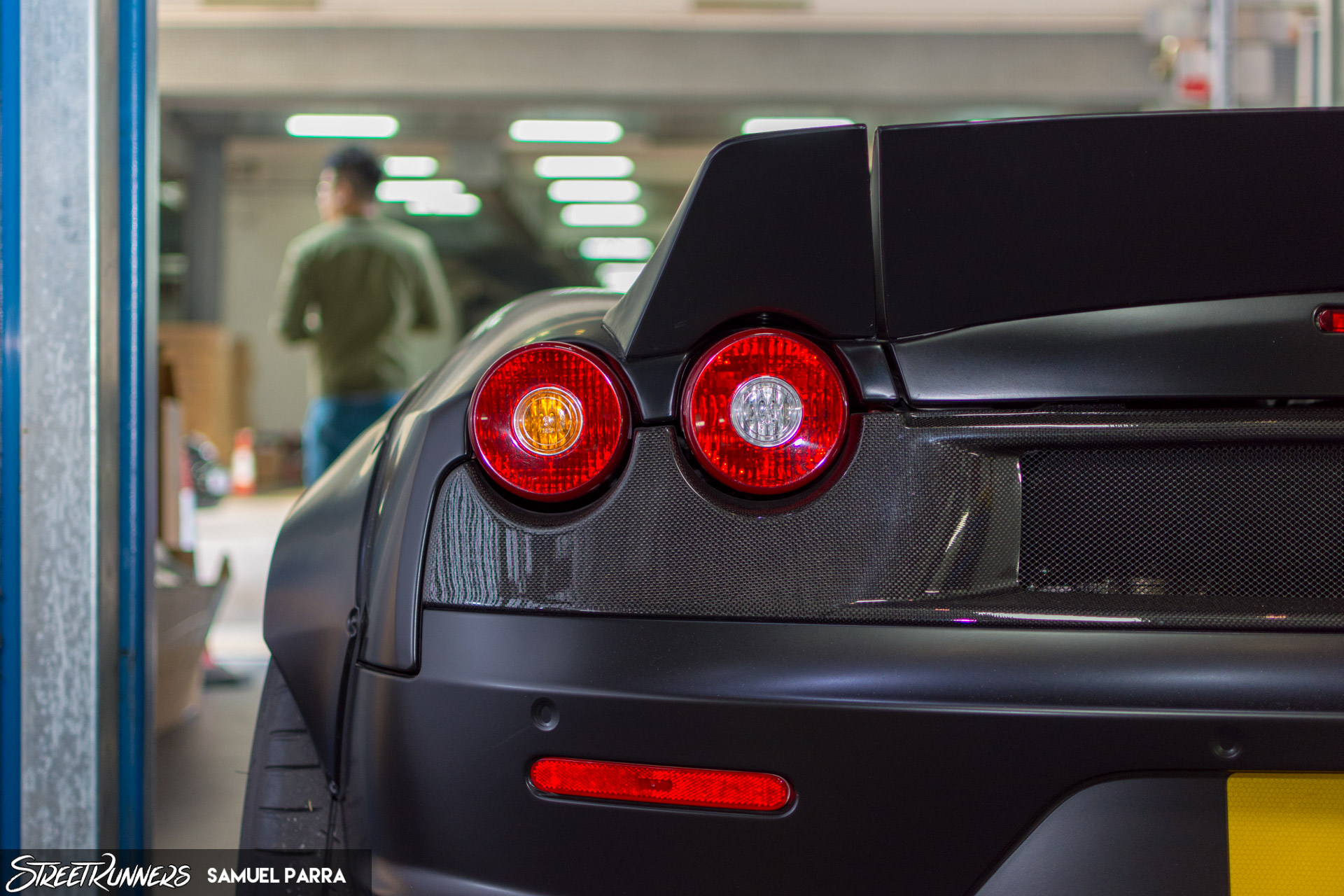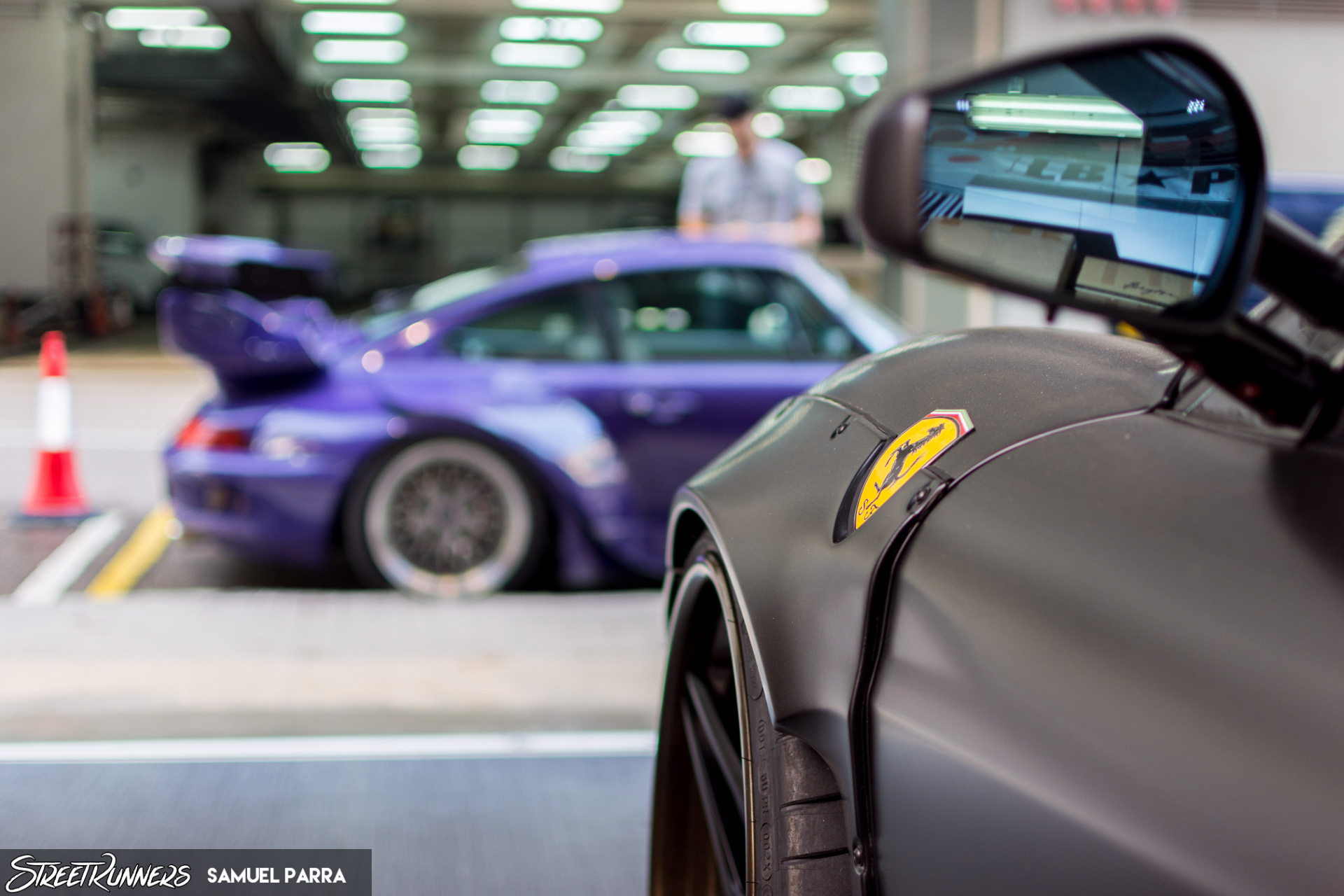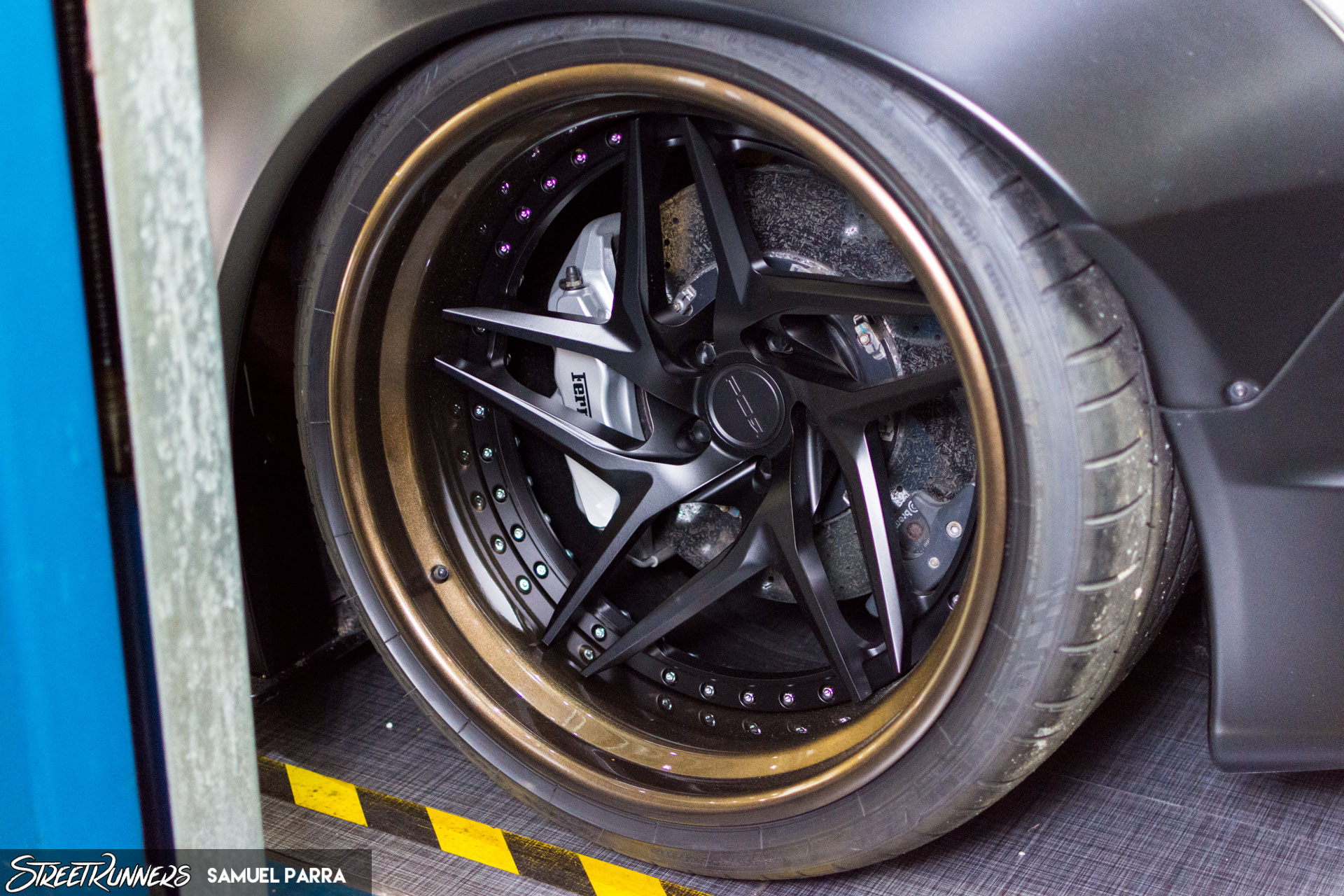 And where it was made completely clear that this is, after all, a project led by friends was the upper floor, which serves as both an office and a showroom…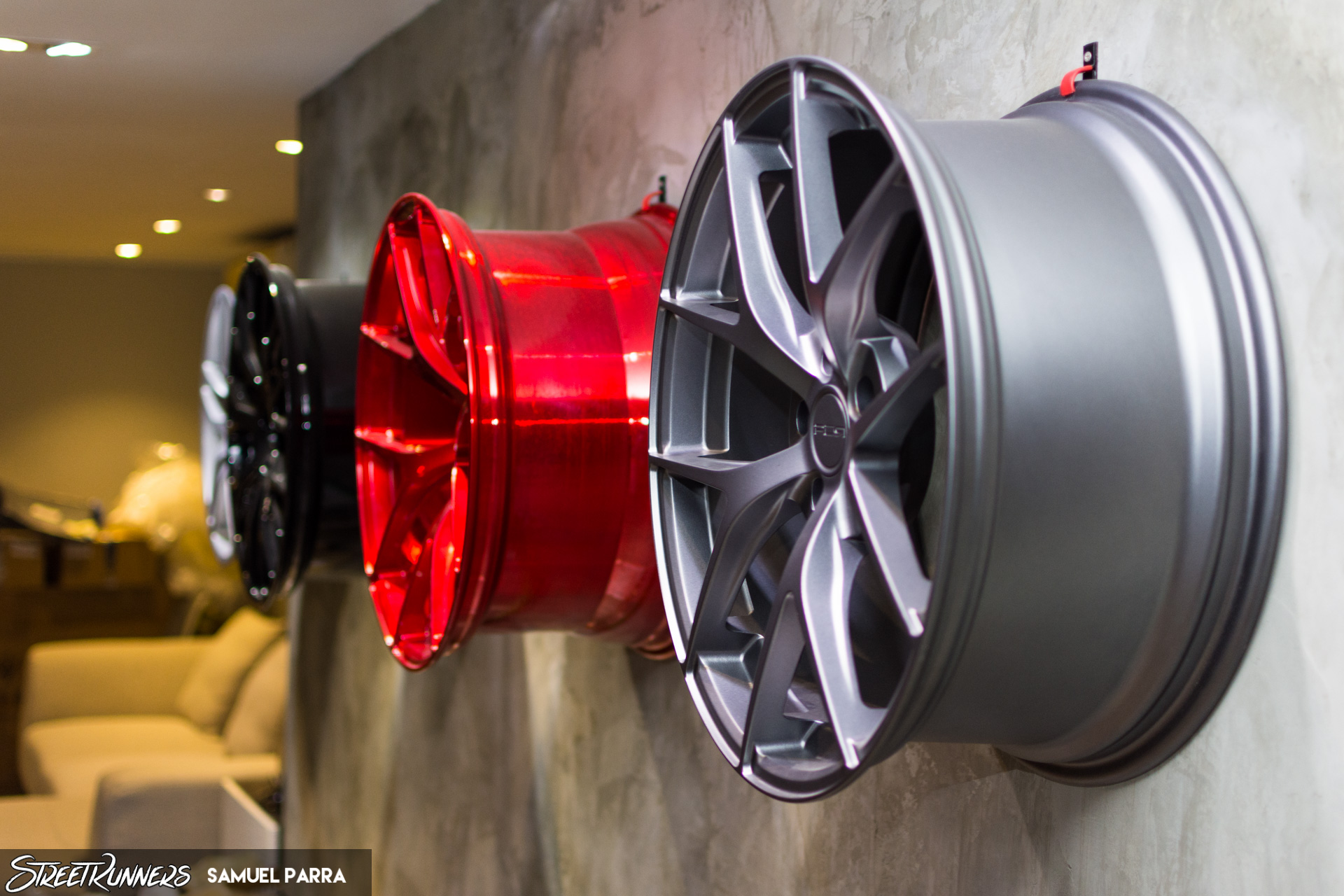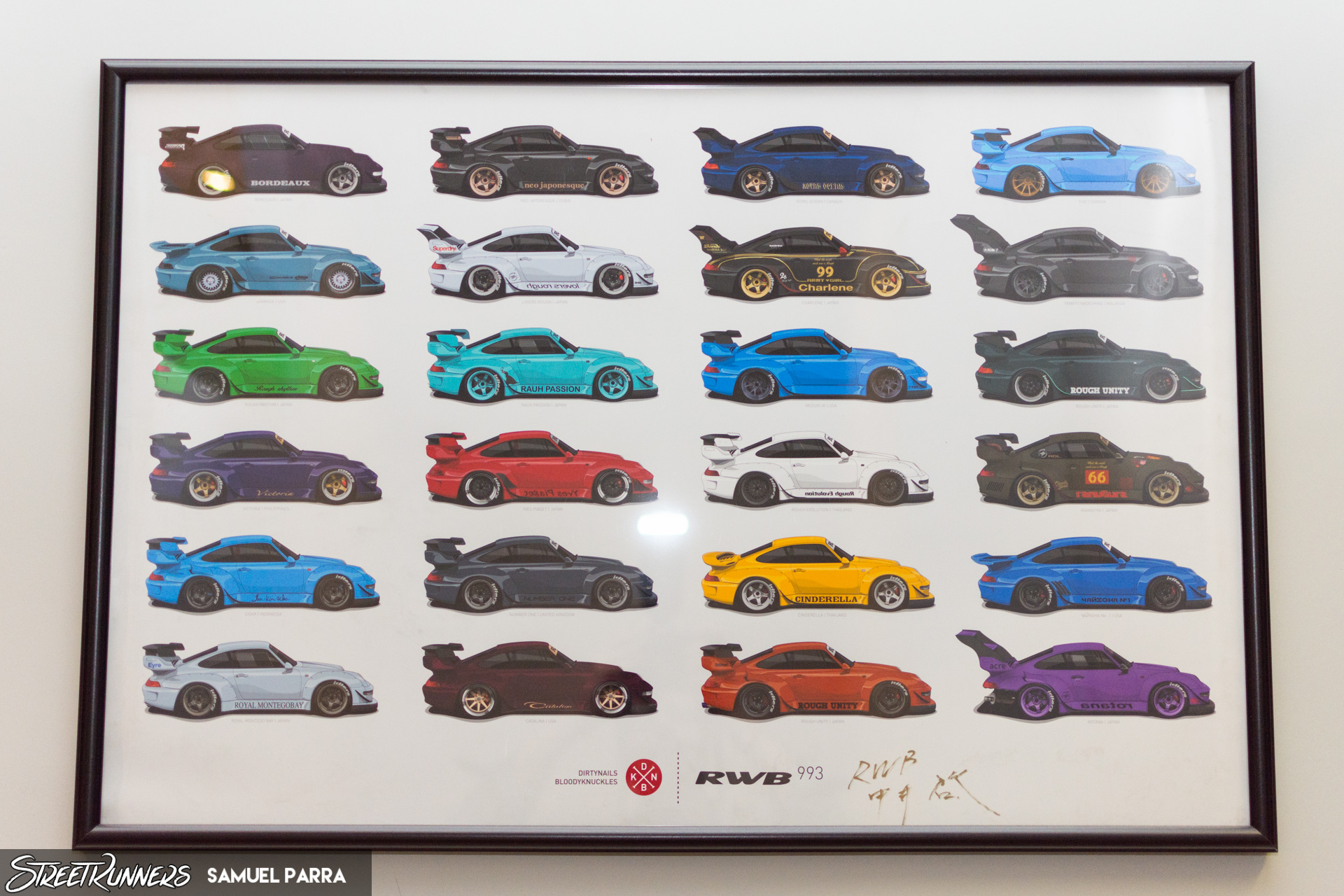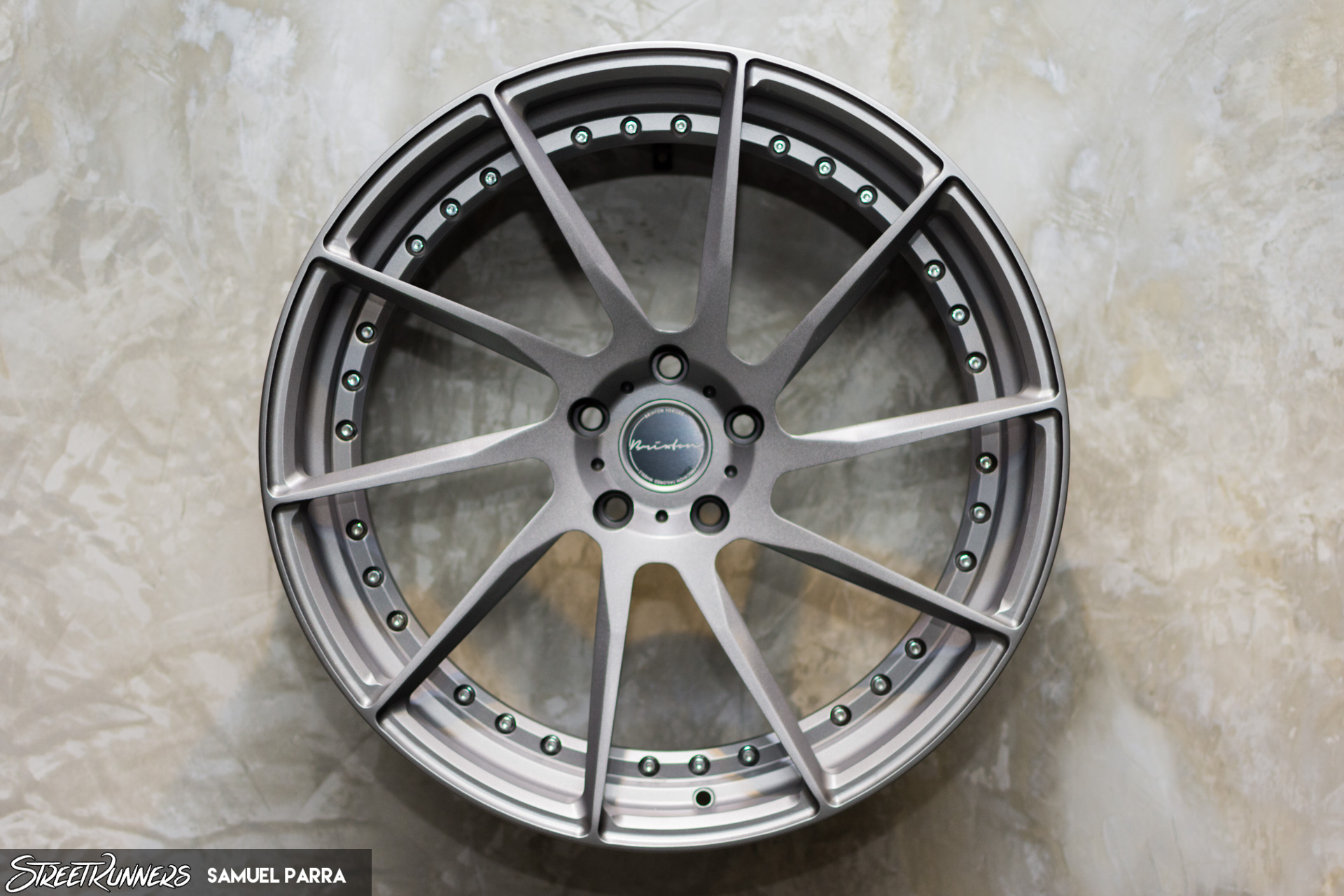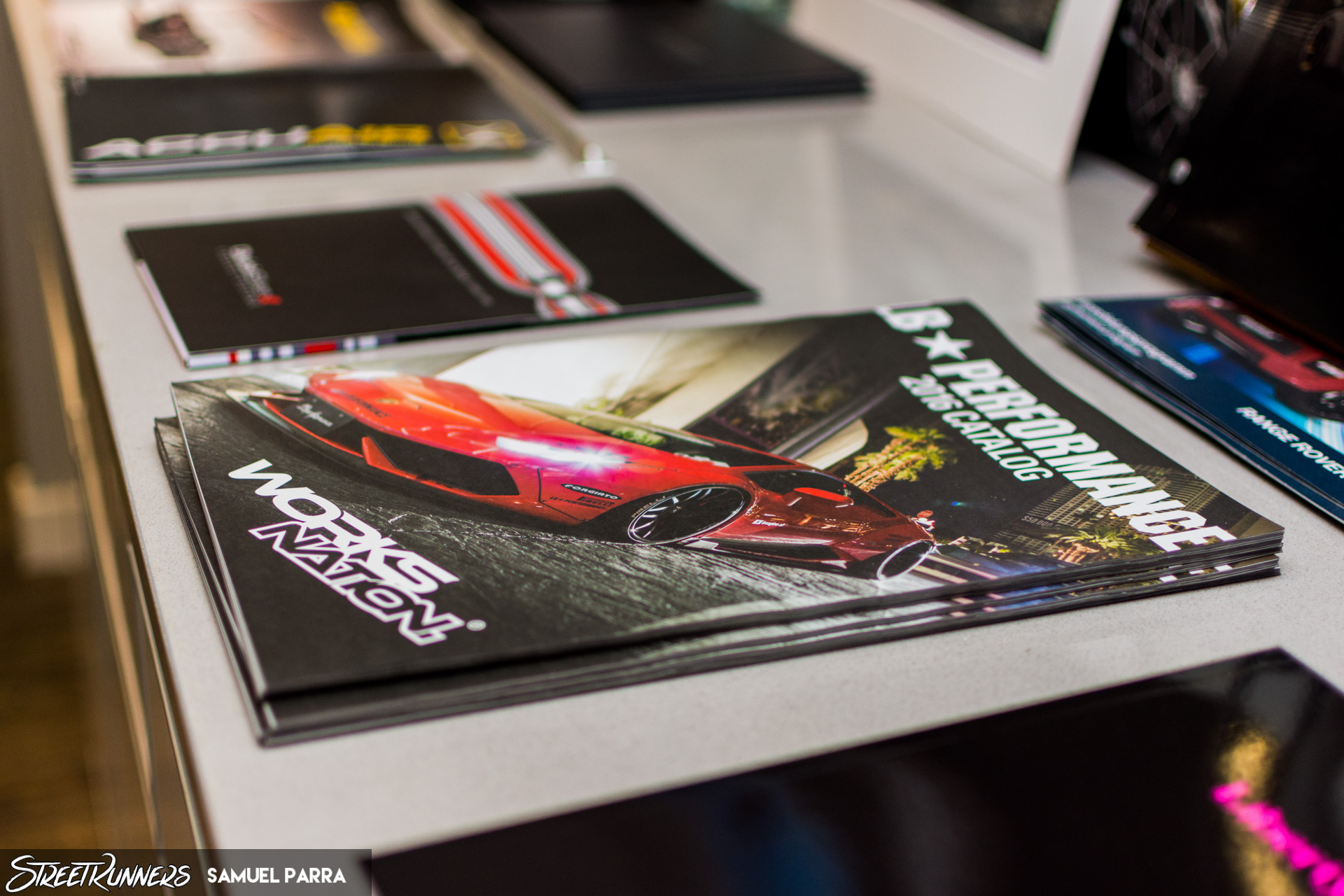 And even as a man cave when the closed sign is hung up on the workshop door.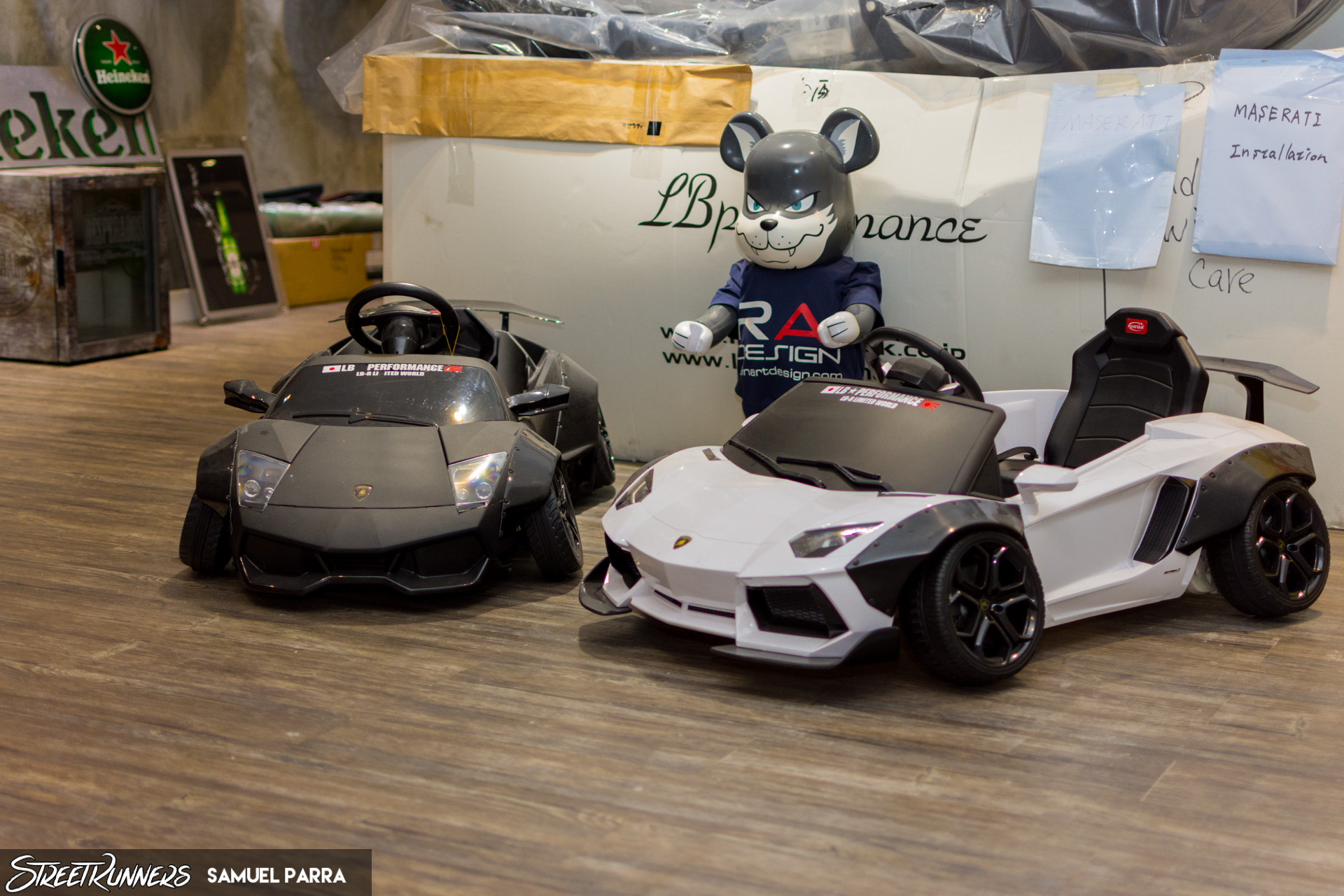 While Justin was showing us around, I saw something on a corner that looked very familiar to me:
A part of Tiffany, my all-time favorite RWB. I don't know if it's because of the color, because of the amazing video of its creation (that I've watched a thousand times) or a mix of all together, but I have always loved it. I also have fond memories of it as it is the car that opened the doors of RAUH-Welt Begriff to me. I remember telling Fran, one of StreetRunners' writers that I had contacted Justin and he had agreed on doing a feature of Tiffany after I bought my plane tickets to China. At that moment in time, neither Naiara (our video maker) nor me had seen any RWB car in the flesh. Since then, we've been able to attend the creation of Hibiki, UK's first 964 RWB, see Tiffany and Poison, meet Nakai-san and even stay a whole week in his workshop in Japan, making us feel part of the family. And you still don't know what we have prepared for this year.
Sadly, Tiffany was out of service as a supercharger system and the corresponding ECU tuning are being installed. I'm really looking forward to seeing how well it drives after these mods!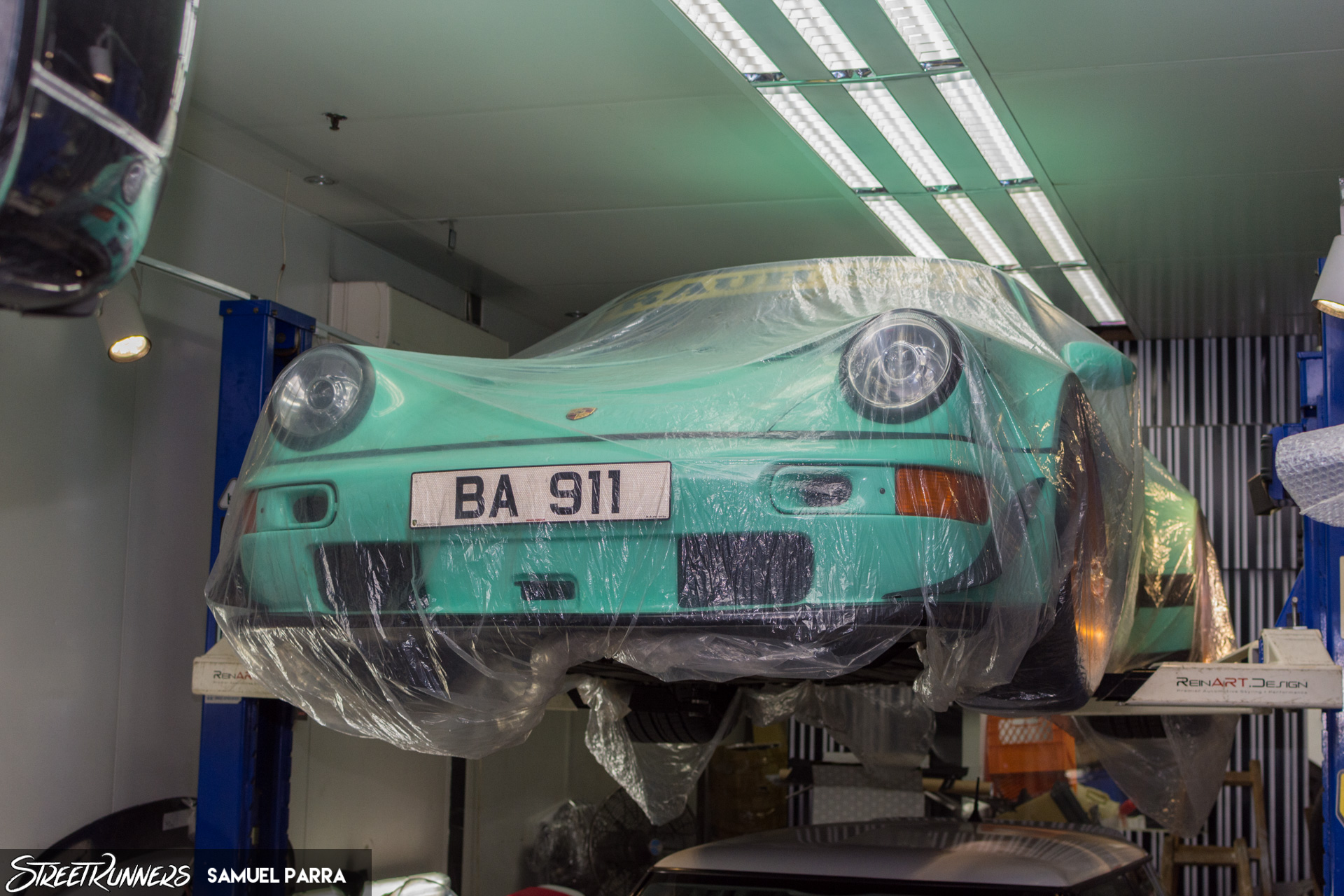 While I was wandering around the workshop taking pictures to everything I could, the local magazine photographers arrived, so we started packing our things up as the photo shoot was taking place somewhere else in the city. What we didn't expect was Justin telling us that we could go with them and make use of the spots they had prepared to shoot the car for StreetRunners too. We didn't have to think it through much… but what we also weren't expecting is that our ride was an X6 Hamann nevertheless!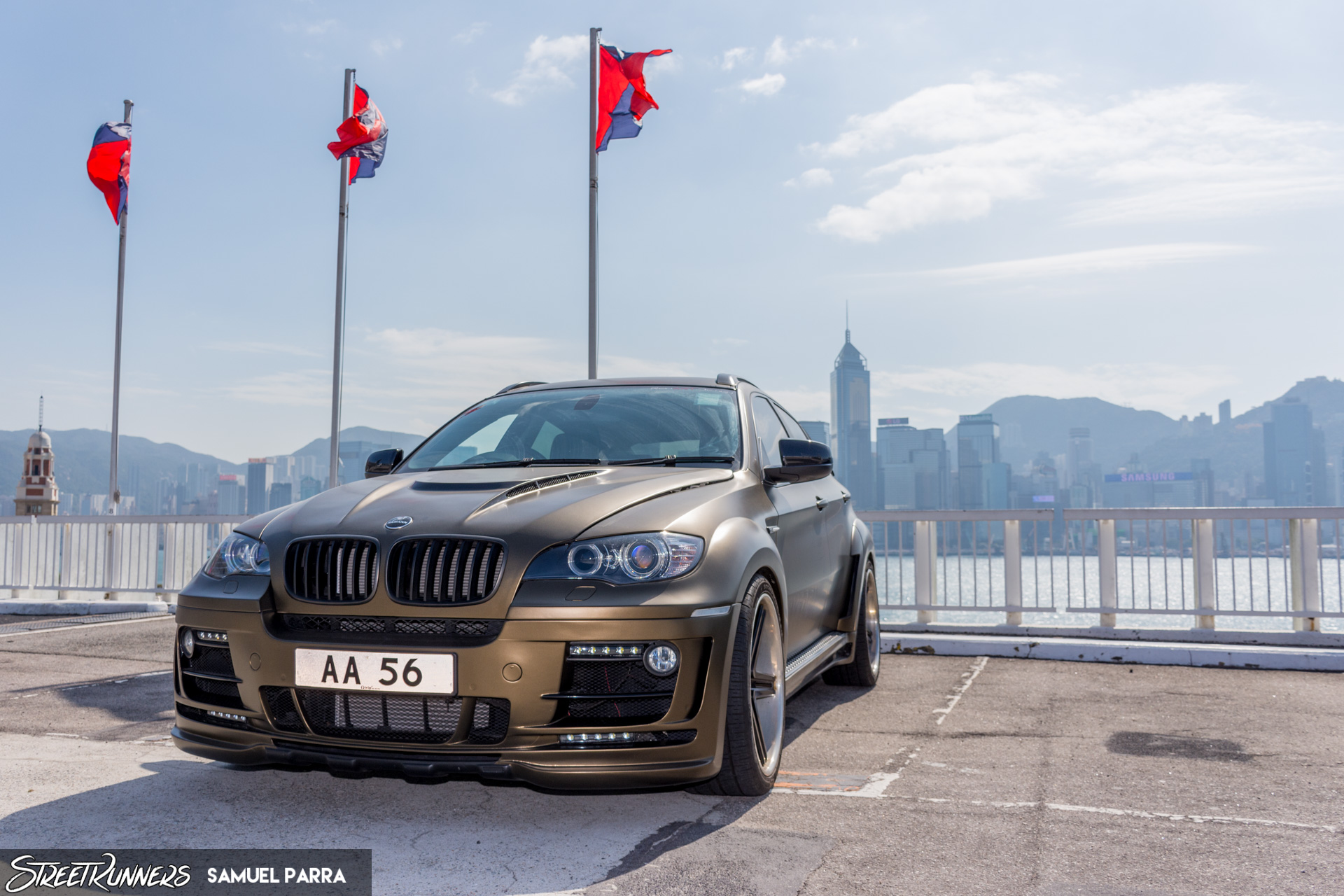 The first spot we went to was a parking lot which had amazing views of the harbor and the bay skyscrapers. Sadly we couldn't stay long in there, as some other guys were filming a video clip in the same place as we were and they needed all the space available, so we went to look for another spot which was less urban.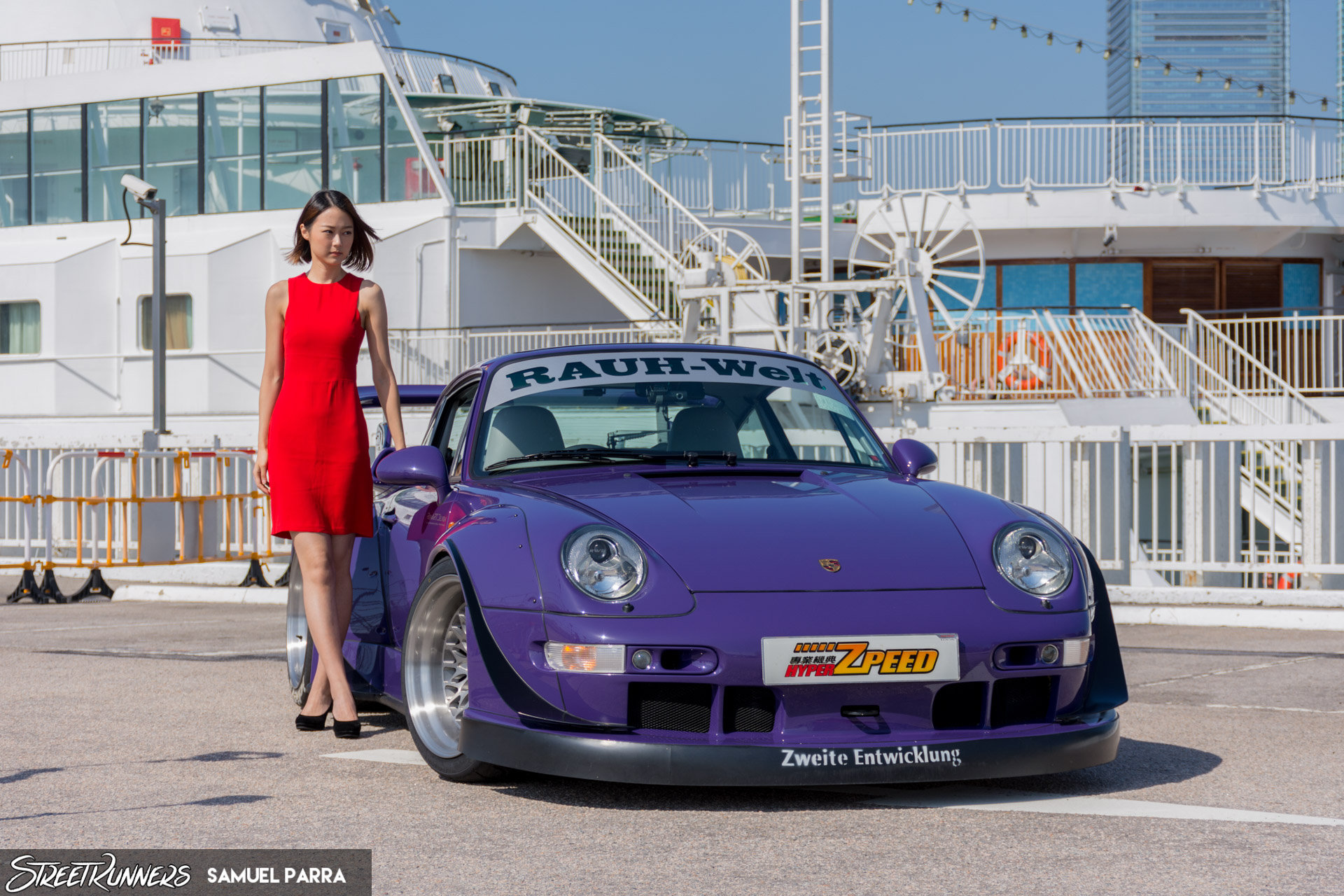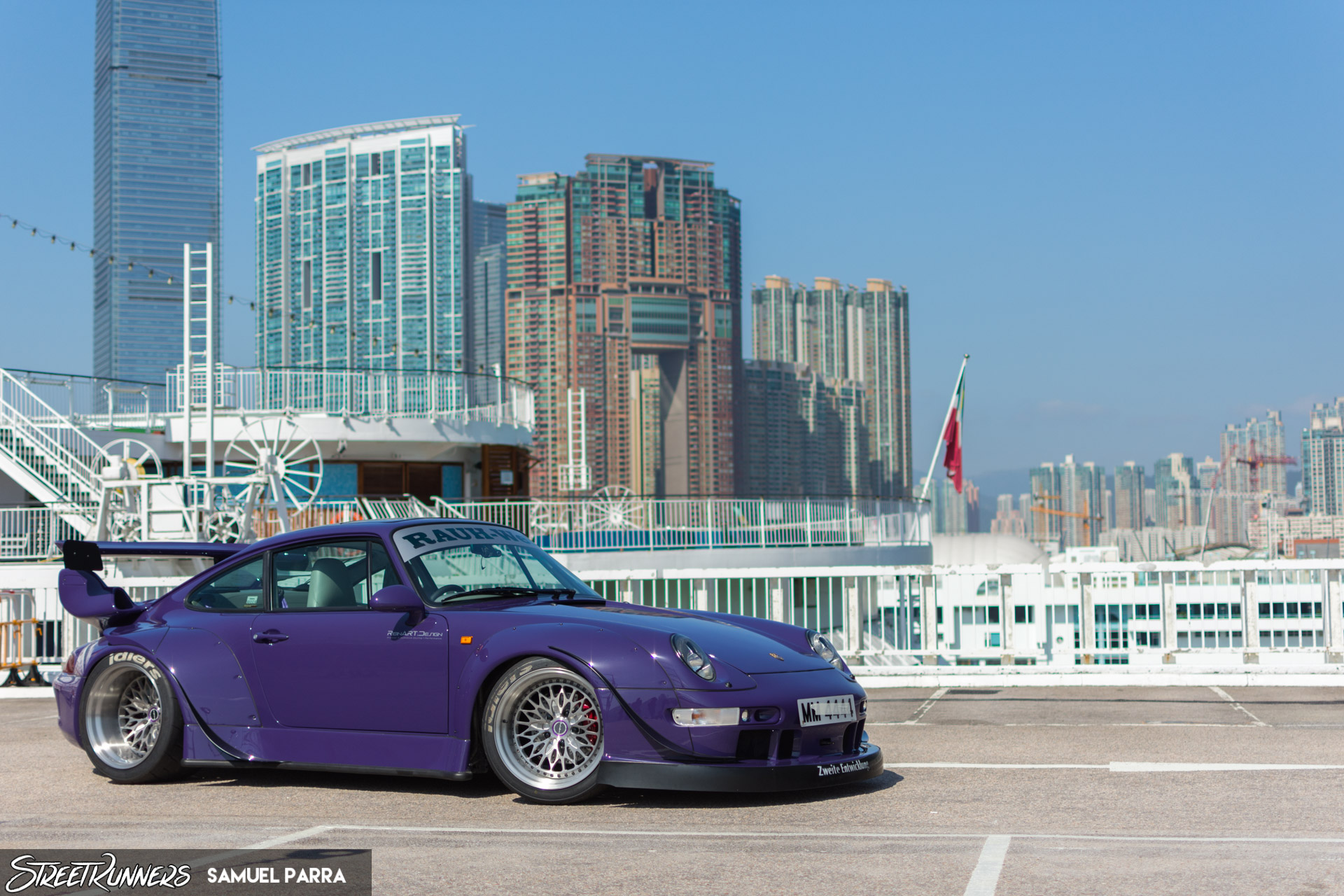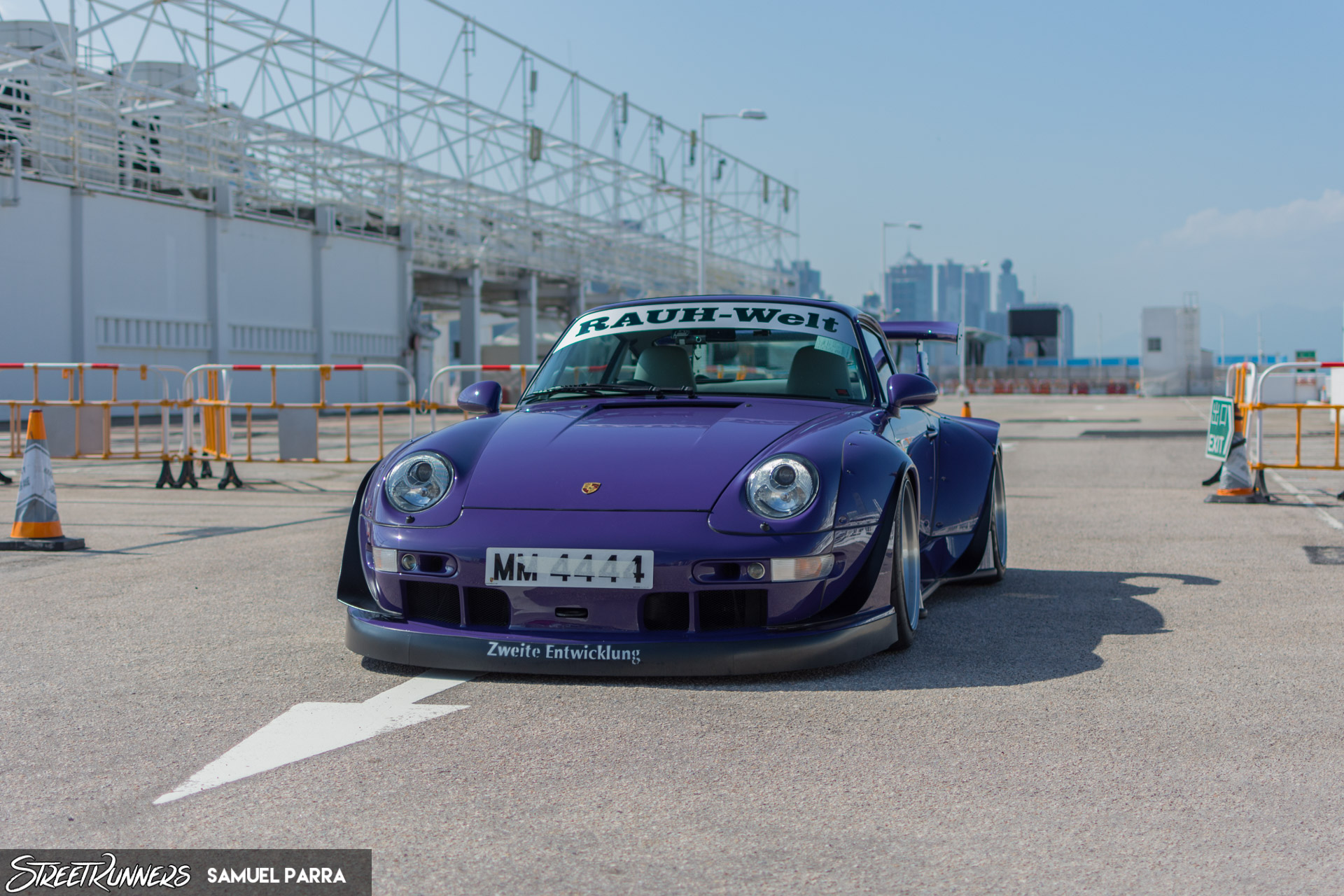 As I said before, having a car like this in Hong Kong requires a passion for car culture… and also nerves of steel. Cars this wide are far from ideal for the local roads and traffic.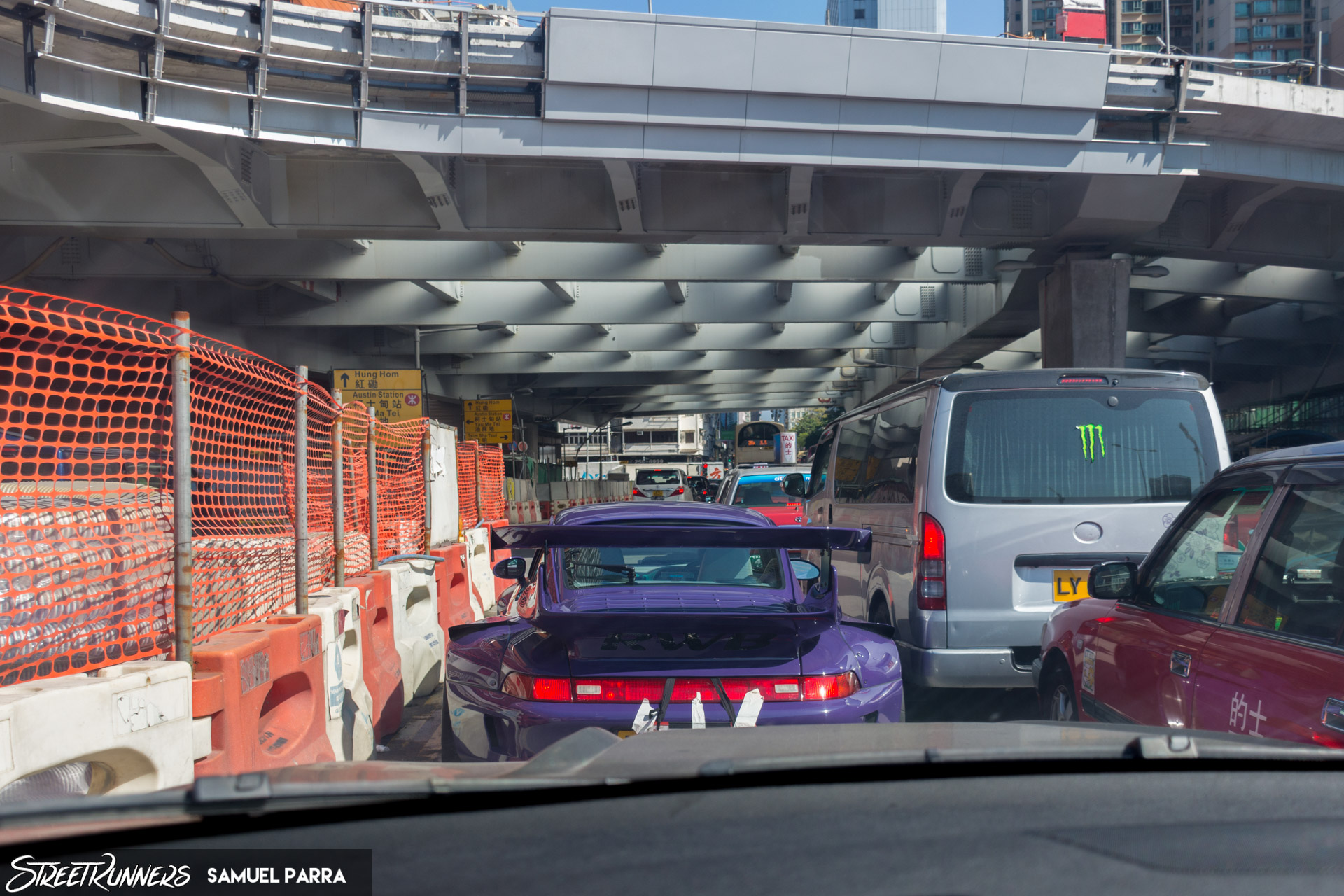 The second location for the photoshoot was the Monkey Mountain just outside the city, and as we were arriving at the spot, Poison's flat six made the local neighbors come out to see what was that loud noise.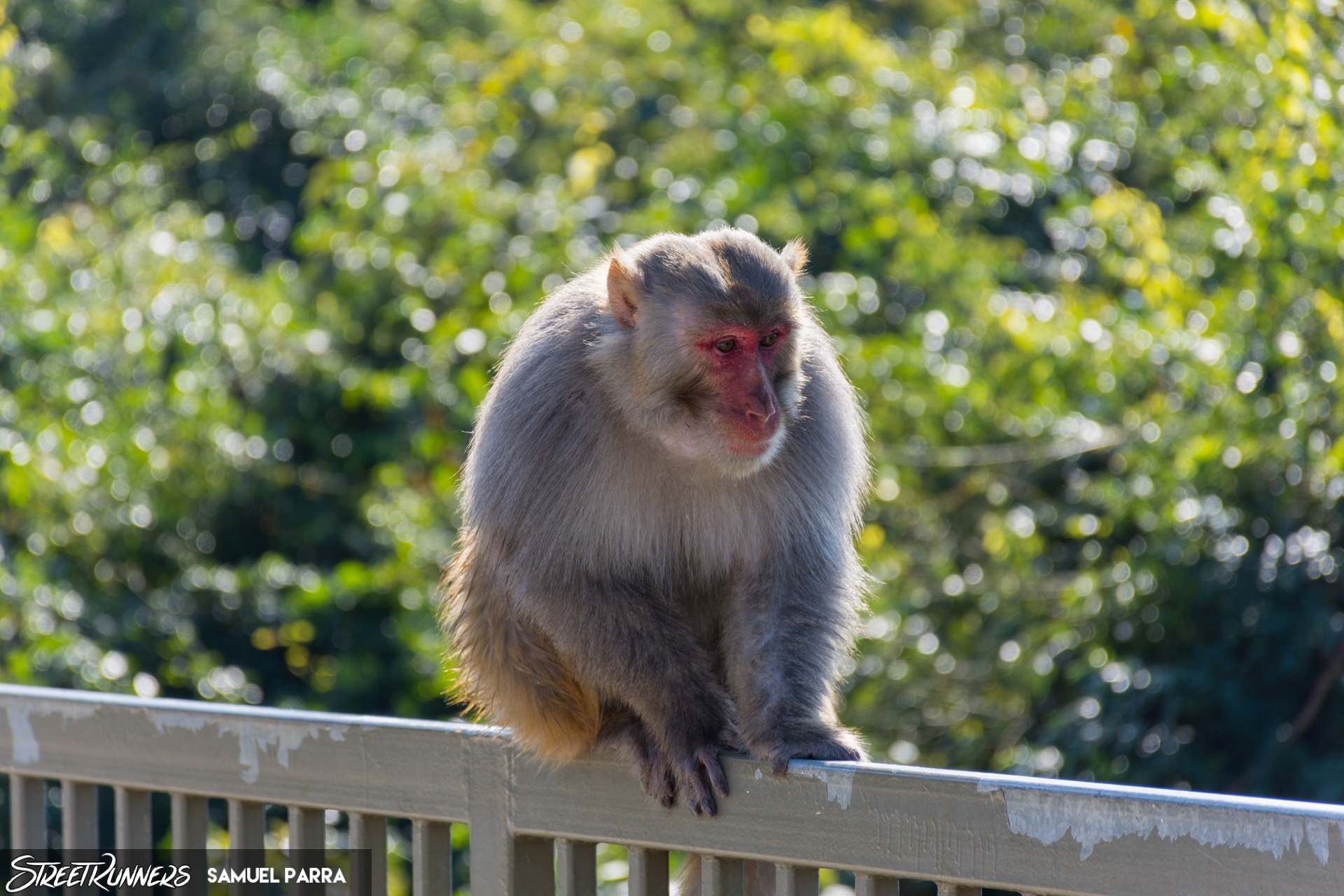 The Brixton Forged wheels that this 993 uses are a perfect fit, and they are also a breath of fresh air in respect to the usual custom Work wheels that most of RWB cars have. Justin told us that they are extremely happy with the brand and their products, in fact, he likes them so much that he even has a set installed on Tiffany, his own car.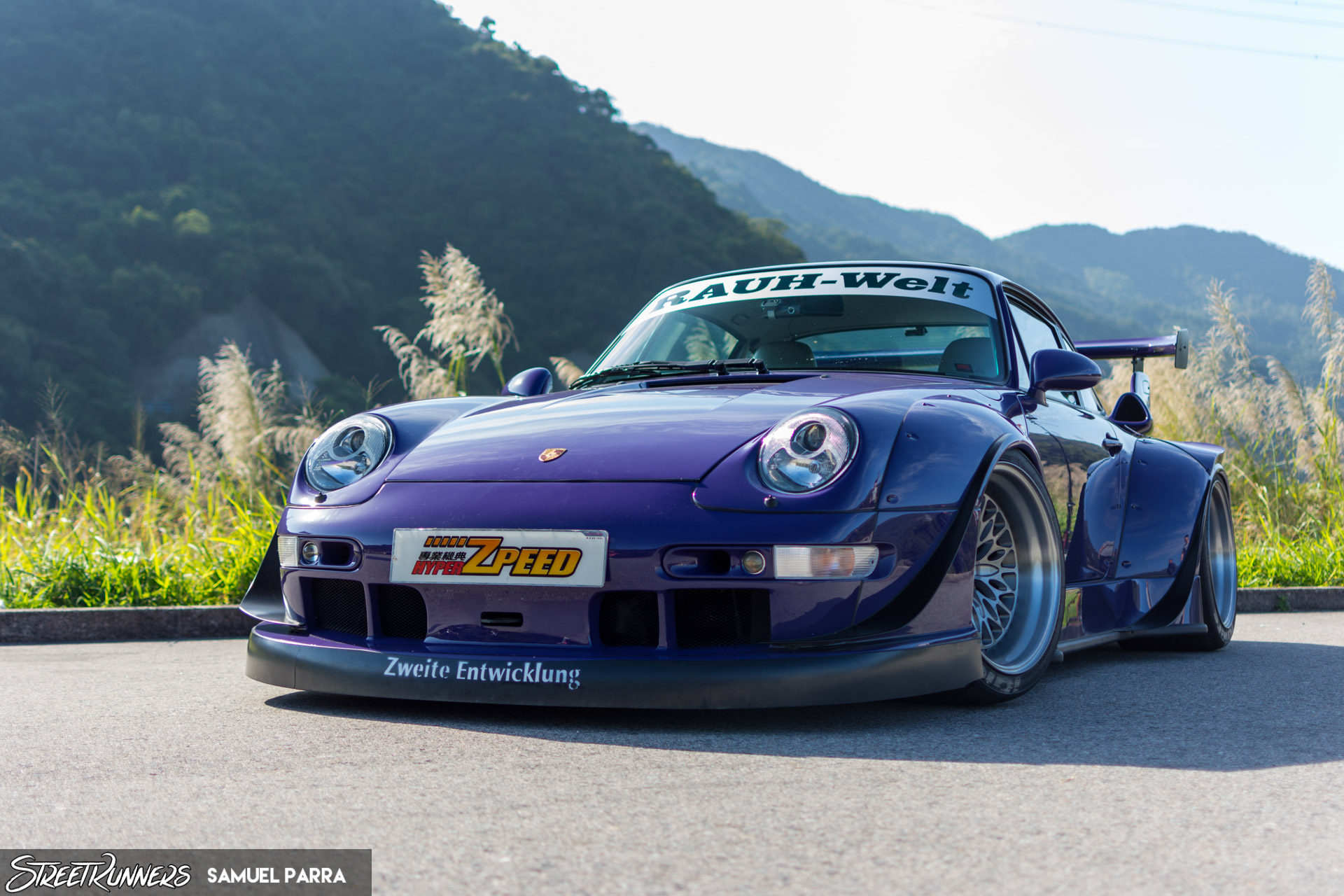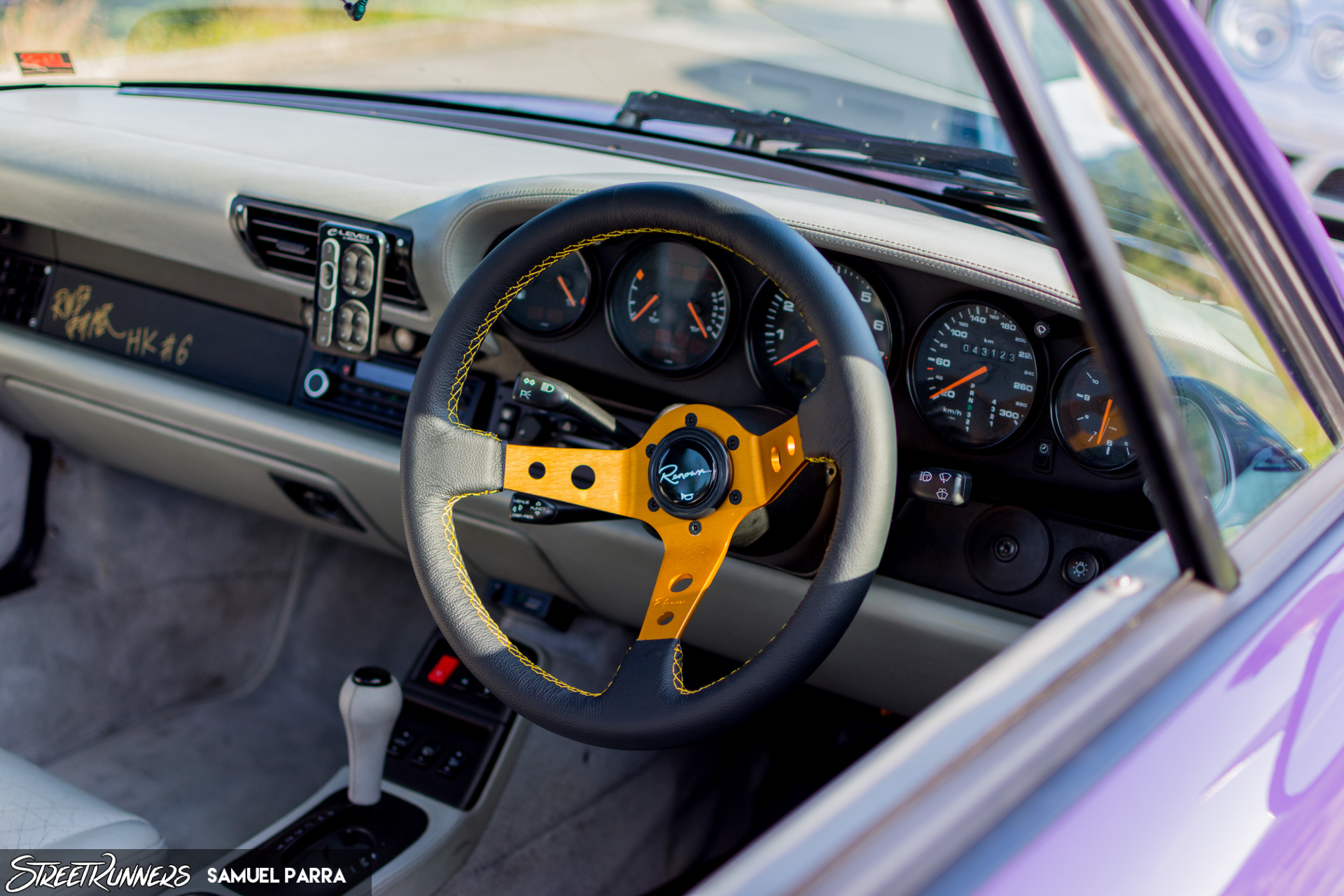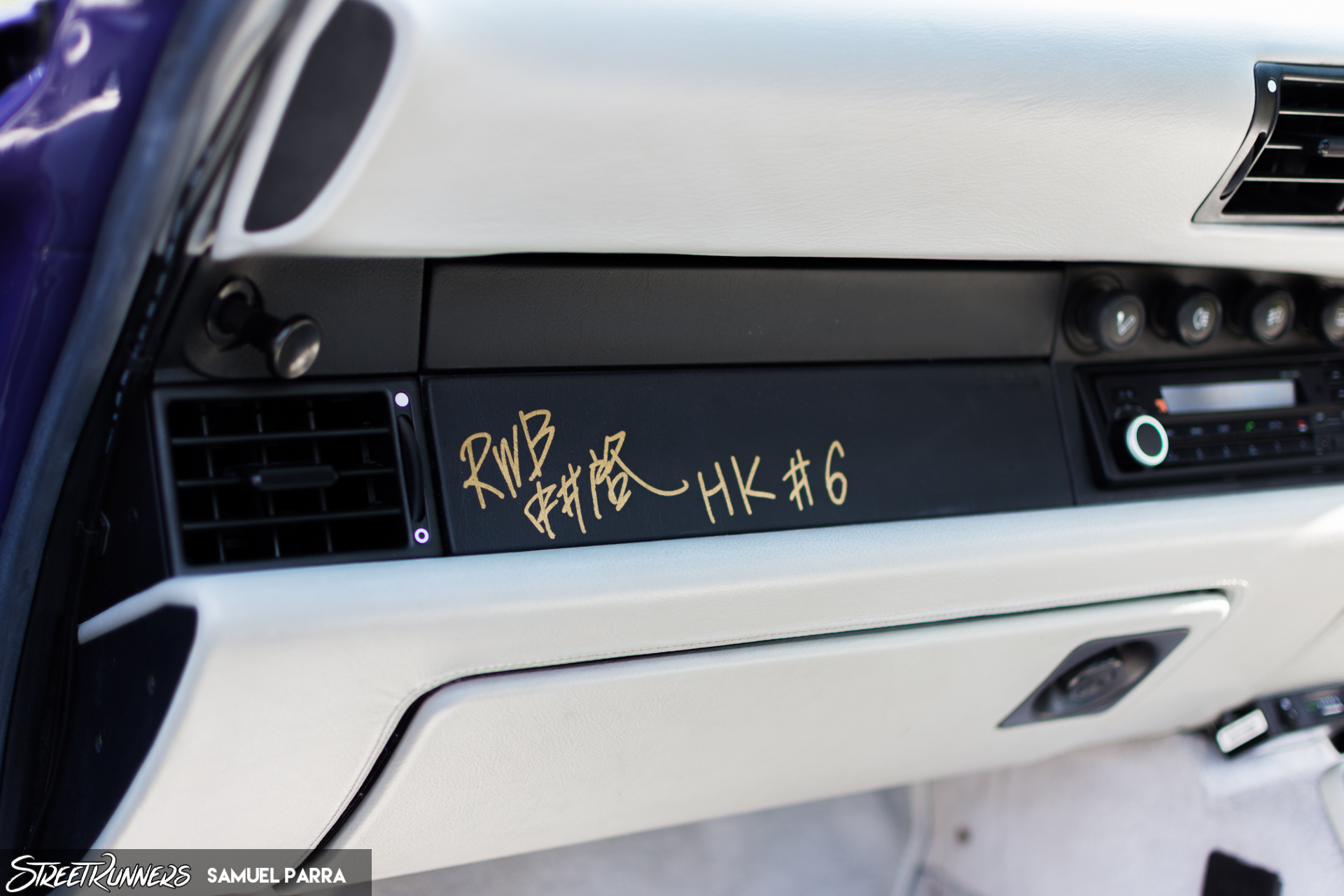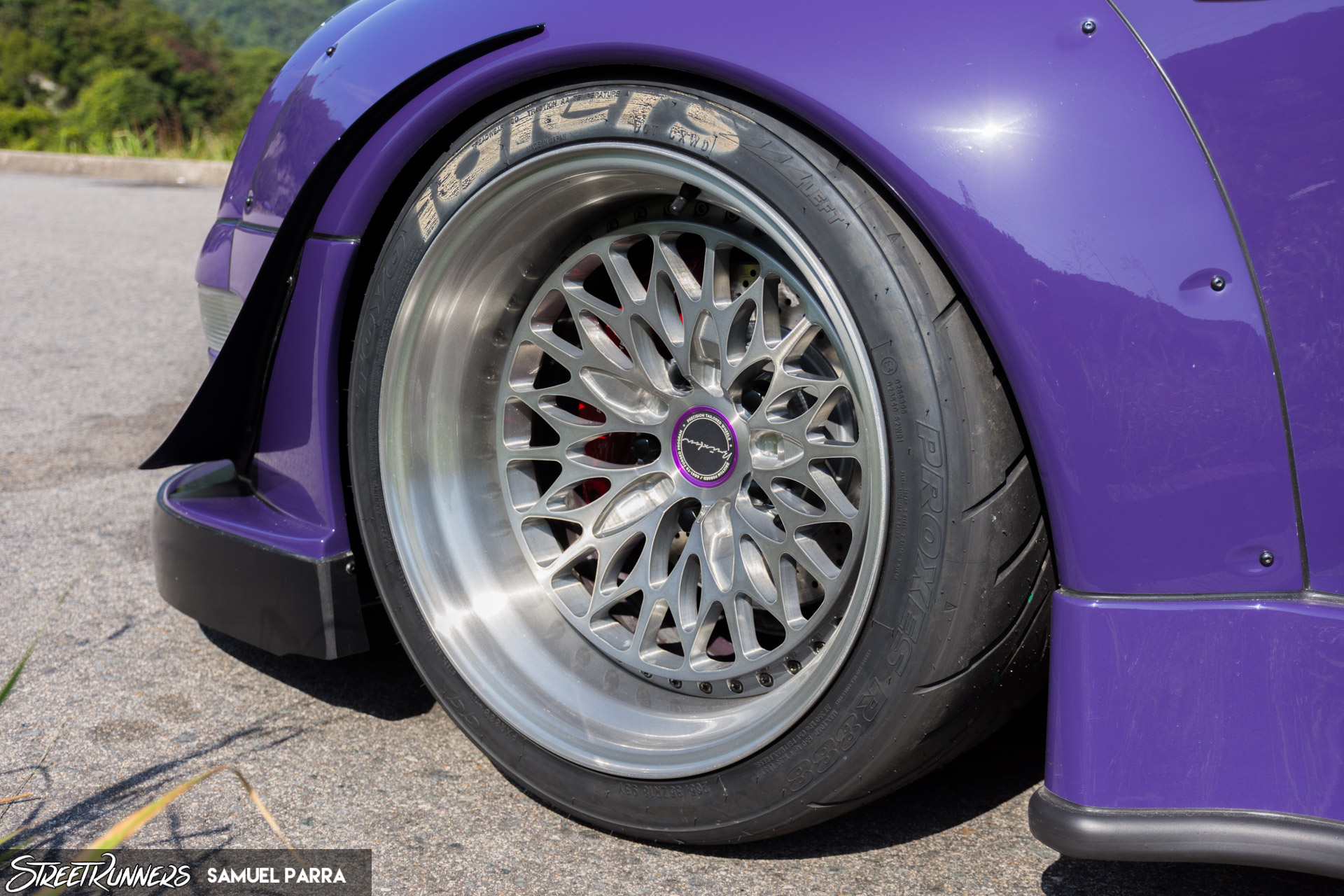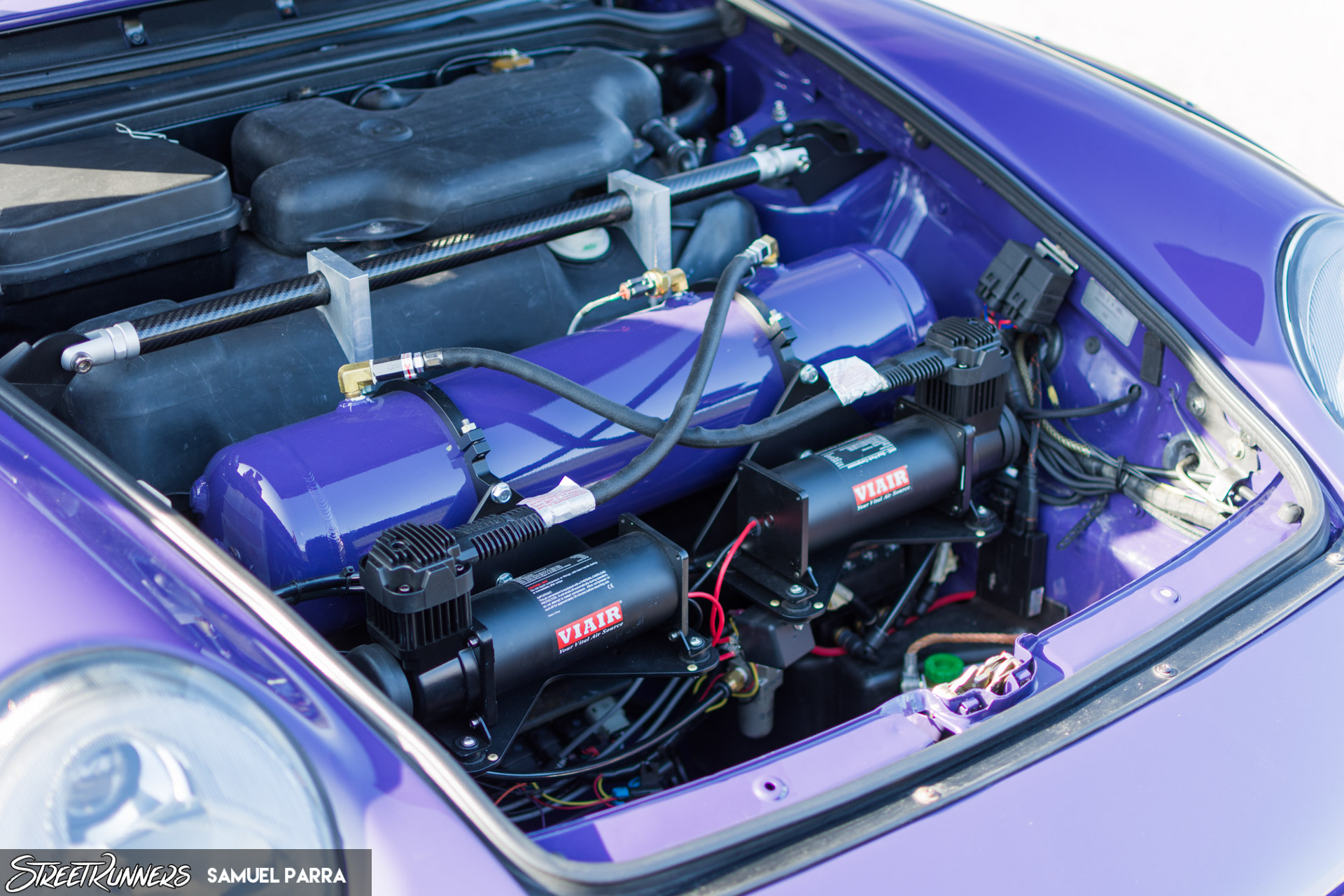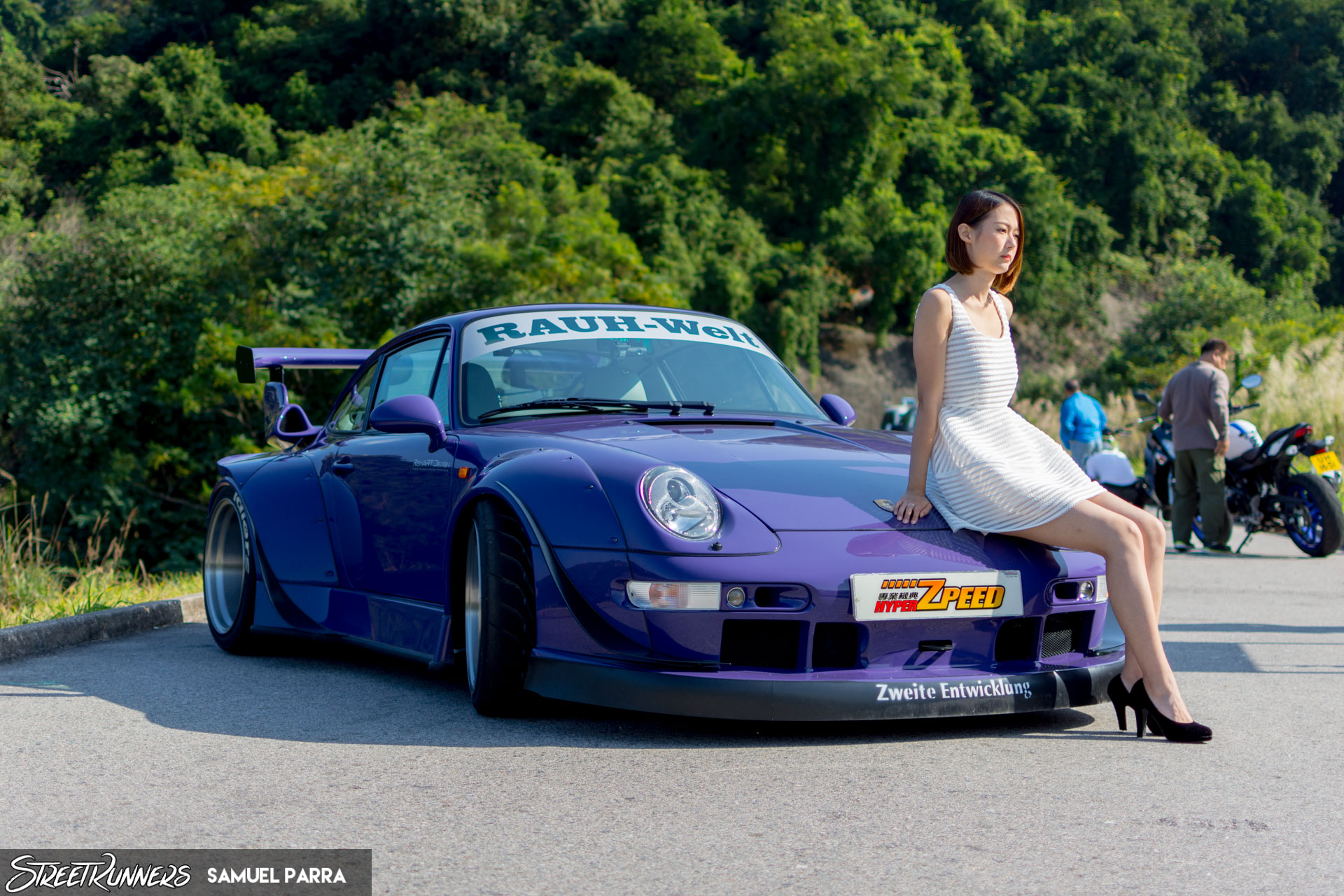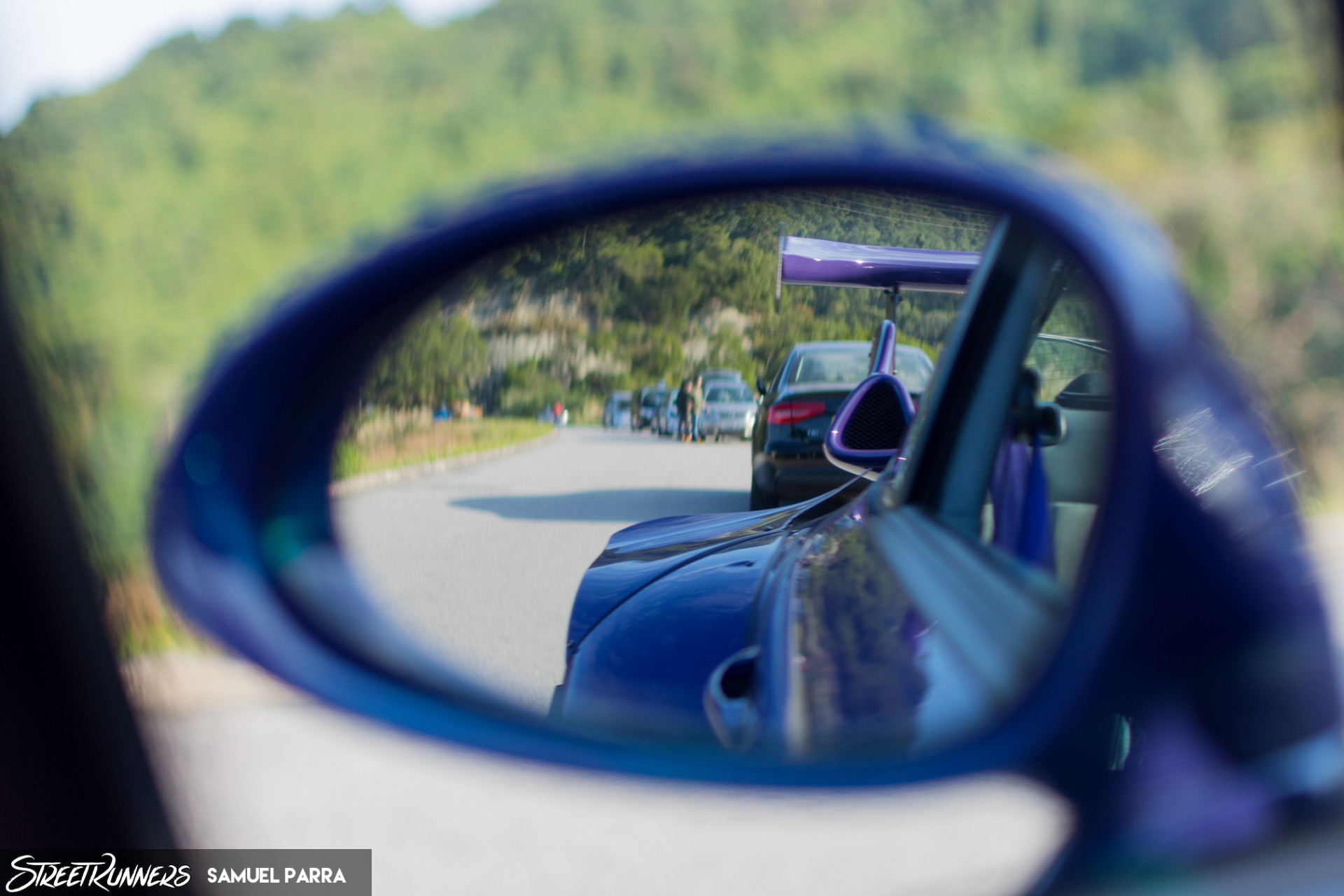 Sometimes things don't go as planned. In this case, what started as a quick stop to the workshop to see Tiffany in the flesh ended up as a full-day feature around the harbour and mountains to Poison, a car which didn't even exist the first time I spoke to Justin, that left us exhausted and without having eaten anything until late afternoon. However, I wouldn't change a thing of what we lived that day.
---
BONUS SHOTS
As I told you, ReinART.Design's surroundings were also amazing…